Best time to visit America

they like to do things in a big way in the usa. so when it snows, it really snows. hurricanes hit hard and the heat even harder sometimes.

With such a vast geographic spread, the climate varies according to region. More importantly, within each region you will get extremes. So when working out the best time to visit USA, you should plan your itinerary carefully and seek expert local advice. Even in the desert regions, it could be thirty degrees in Las Vegas but ten degrees a few hours away at the Grand Canyon. If you are hiking a canyon, it could be five degrees in the morning at the top, and forty by the time you hit the bottom. Check the weather before you pack, and cater for extremes.
In California, the weather and climate vary from region to region. The south and east are typically much warmer than the north and west. California's Indian summer (mid-September to mid-October) is gorgeous with less fog and less extreme heat. If you want to see bears in the likes of Yellowstone National Park, March, April and May are great, as are the autumn months, particularly in Alaska when they come out to catch the migratory salmon. Public vacations are huge in the USA, so book well in advance if your vacations coincide with Independence Day (4 July), Memorial Day (last Monday in May) Labor Day (first Monday in September) or Thanksgiving (fourth Thursday in November) which are the biggies. If you are visiting some of the high peak regions such as the Rocky Mountains in Colorado or White Mountains of New Hampshire, there is still snow on some peaks in early summer, so check trail reports if you want to hike or ride sky high. But don't let it stop you. Hiking up to the snowline when it is thirty degrees outside is a wonderful experience. If you are planning on some serious hiking in the famous canyons such as The Grand Canyon or Bryce, the heat in July and August can kill the vibe. And, sometimes indeed, the person. So avoid the height of summer if you can, especially if you aren't experienced in avoiding serious heat exhaustion. However, one of the most spectacular times to visit the canyons is in winter, when they are dusted with snow in December, January or even February. And very few other visitors too. The winters in Alaska are frozen and dark, which is wonderful for Northern Lights vacations. May is great for wildflowers and mosquito free. Mid June until end July is notorious for mosquitoes, so take precautions. By August the night frost starts to kill them off. And you will also see more moose at this time of year, as rutting season begins. National parks are generally open all year round, but sometimes certain roads are closed during the heavy snow periods, such as the famous Trail Ridge Road in the Rocky Mountain National Park, which closes for the winter, usually November until late May or June. Hurricanes do happen in the south, including Florida, from June to November and tornadoes can hit various states east of the Rocky Mountains, such as Texas, Colorado, Kansas and Oklahoma. Spring is the most common time. Listen to local weather warnings for updates.
Yellowstone Weather Chart
Our top USA Vacation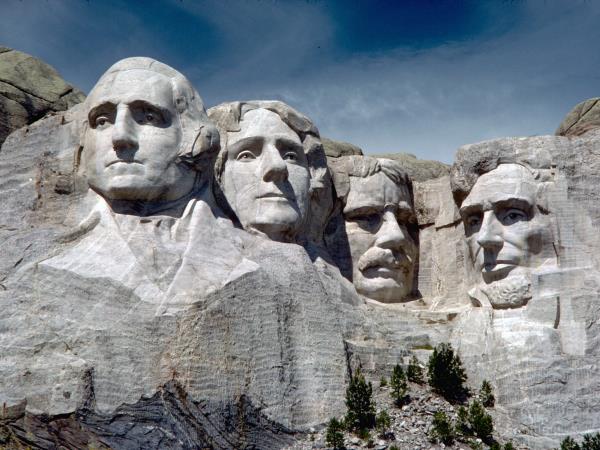 Explore the United States fantastic National Parks.
From £6500 24 days inc UK flights
Tailor made:
This trip can be tailor made throughout the year to suit your requirements
If you'd like to chat about USA or need help finding a vacation to suit you we're very happy to help.

Best time to visit the USA
Richard Hanson, managing director of our leading supplier Grand American Adventures, is the man to ask about the best time to go to the USA: "If you are visiting the south east, go in spring. Anywhere from Louisiana to Tennessee, the absolute best time is April. In summer, you'll get thunderstorms and oppressive humidity. October is also great, but you run the risk of hurricanes. In the desert south west the best times are spring or fall to avoid the heat and crowds. You don't want to go there too far into the winter either because you start losing the daylight hours. Colorado is great all the time. Even in spring, you have snow at night and crystal blue skies during the day."
Natalie Morawietz, co-founder of our supplier Infinite Adventures:
Don't be put off Alaska because you think it will be too cold. Europeans often think that they won't get sunshine in Alaska, but in fact there are almost 24 hours of sunlight in summer. This summer we had so many days with 25 degrees, lots of sunshine, and then you arrive at the campsite and at 9pm you sit at the campfire with the sun shining in your face.
Festivals & events in the USA
Summer Solstice
Summer Solstice in Anchorage, Alaska is one big festival as it never gets dark. You can also head into more remote Alaska for the Solstice. Such as tiny town of Hope which has music every weekend during the height of the long summer days, people dancing in their rubber boots, and just a wonderful local atmosphere.