Choosing a placement
Ellie Petrie, from our supplier Pod Volunteer, shares her volunteer travel advice:
"Think about whether you want a structured placement with a stricter timetable. We often find that with animal placements, you wake up at six, you do a feeding, you're cleaning at ten, then there's another job to do. We have teaching placements with a similar structure. We also have our own volunteer coordinators there, so if you're slightly nervous and you haven't volunteered before, I would recommend a placement like that. Our placements with less structure might suit a more confident person who wants to take it by the horns and get really involved in it. If we think the volunteer is not suitable, then it's beneficial to tell them at the application stage and recommend they join a different project – maybe one where there is a team that might be more suited to them, or where their skills are more relevant."
Our Volunteer travel Vacations
Tips on how long to volunteer for
Jon Arnold, from our volunteer vacation supplier Oyster Worldwide:
"It's got to be longer term volunteering when you're working with people in a teaching environment. A two-week vacation teaching in a school wouldn't benefit the volunteer or the project at all. There are organisations that do offer two-week vacations – and they work fine for a project that works with animals, you can get stuff done on day one. But when things are about working in a community or in a school, with basic living conditions in a lot of cases, it takes time to find your feet as a volunteer, for the school to work out your skills and how best to use them, and if you're only there two weeks it's gone before you've really got your teeth into it."
Where you'll be living on wildlife conservation vacations
Erin Sparks, from our supplier, PoD Volunteer:
"If anything we describe the accommodation as more basic than it is. It's very difficult because everyone has different expectations, but all accommodation is of a very livable standard, just remember that if you are working with animals, often in earthy and wet environments, it is impossible to keep living spaces pristine. Some are dorms, others you share with between two and four people – it varies and volunteers are responsible for keeping their area clean and tidy. You're there to slot in and help out as opposed to be waited on hand and foot."
Why volunteer organisations charge fees
Jon Arnold, from our supplier Oyster Worldwide:
"We were very thankful after the Nepal earthquake as we made contact with everyone within two hours of the earthquake hitting. Thankfully everyone was safe and in different places, we got them all out within about a week or so but there was no rush – they were fine. People often say, 'why have I got to pay for this?' And that's the nub of it – hopefully you're never going to need the support that you're paying for, but it is there just in case. We have representatives or project coordinators in each of the destinations that we send people to, and it is their job to liaise with us and be there as a friend for the participants. Particularly for the younger ones, it's about balancing that level of support and independence. Quite often it's their first time traveling but they're adults, they're 18, so we try and let them be as independent as possible. However, they can be safe in the knowledge that there is a support network in place should they need any help and advice, and if anything really does go wrong, then we're there."
Marine conservation vacation tips
Becky Edwards from Pod Volunteer on why there is such a great need for volunteers on marine conservation and research projects – and how valuable these placements are: "Research is incredibly labour intensive, it can be a case of counting something again and again in different areas. It's incredibly repetitive and very hard for one scientist to do on their own. In Thailand they monitor coral predators, which includes a particular species of snail. They count the number in a specific area, and all that data gets fed back into a report. Over the course of two years, volunteers were feeding into that – millions of snails were counted! Day to day, that's not a skilled job. Once you've identified them on the first day, they're very easy to count. The report was published in a marine biology journal last year, and has been really influential in the policies that have been put in place by the marine protection agency in Thailand. We've worked with that project for several years, and it's lovely to see the influence they've had because of data collected by volunteers. It's made genuine changes on the ground – that's massive."
Health & safety for volunteers
HEALTH
Visit your GP or travel clinic at least eight weeks before traveling to ensure you are up to date with all necessary vaccinations. Some require a course of injections – so you will need to allow several weeks to complete this. Your GP will also be able to tell you if malaria is present in the region you are visiting, and prescribe the appropriate medication if so.
Be sure to tell your GP if you are planning to work with wildlife or spend time in a rural community; you may require more vaccinations than you would on a standard vacation, including rabies – which requires three doses over the course of a month – and is costly.
The NHS Fit for Travel website has up to date health information for each country around the world, including recommended vaccinations and recent disease outbreaks.
Purchase comprehensive travel insurance, and ensure it covers all activities you will be taking part in during your volunteering vacation. It also needs to cover emergency repatriation and medical evacuation, particularly if the healthcare facilities in the host country are not well equipped.
Volunteers traveling for longer periods, particularly if traveling with children, may need to contact insurance companies to arrange bespoke policies to cover their very specific needs – this is highly advisable.
A basic first aid kit is always a good idea if traveling to remote, rural areas; you may also be able to request prescription medicine in case of an upset stomach to keep you going until you can get to a local pharmacy or clinic.Sterile dressings and hypodermic syringes are also recommended; travel clinics sell handy packs of these.
If you require any regular medication - prescription or otherwise - be sure to bring plenty with you as it may not be available in your host country.
Speak to the organisation you are volunteering with to find out more about the local climate at the time of year you are traveling. Even in Africa it can be shockingly cold in midwinter! If it is hot, you'll still need to pack layers; you may be working outdoors for hours at a time so long sleeves, wide brimmed hats and plenty of water will help you avoid sunburn and heatstroke.
Don't forget to pack high factor sun screen – particularly if working in or near the water, or high in the mountains. You can burn fast – even on cooler days.
SAFETY
Health and safety standards vary widely across the globe; all volunteer organisations should have safety procedures in place, as well as noting down simple things such as volunteers' ID and next of kin.
Any volunteers working with animals – whether captive or wild – should receive full safety briefings from the organisations with information about how to approach the animals – or a safe distance to maintain. Volunteers should not be left alone with any potentially dangerous animals. Please obey all instructions – they are designed to protect you and other volunteers as well as the animals you are there to help.
Safety briefings and instruction sessions should also be available to anyone working in construction or habitat conservation. You may be using tools and equipment you are not familiar with, climbing ladders or carrying heavy loads – you are there to help, but don't be afraid to decline any work you feel you are not physically able to do, or which may be dangerous. Causing yourself an injury will not in any way benefit the project.
It's not only your safety that is important – the safety of those you are working with must be taken into consideration. Organisations should require anyone working with children or vulnerable adults to have a DBS (formerly CRB) check or equivalent to ensure that people are not put at risk.
Our top Volunteer travel Vacation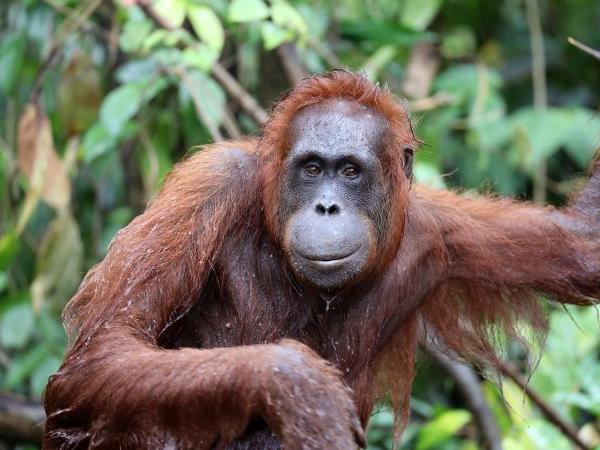 Care for stunning endangered orangutans in beautiful Borneo
From
£

1195

to

£

1895
13 days
ex flights
Small group travel:
2023: 4 Jun, 18 Jun, 2 Jul, 16 Jul, 6 Aug, 20 Aug, 3 Sep, 17 Sep
2024: 31 Mar, 14 Apr, 28 Apr, 12 May, 2 Jun, 16 Jun, 30 Jun, 14 Jul, 4 Aug, 18 Aug, 1 Sep, 15 Sep
If you'd like to chat about Volunteer travel or need help finding a vacation to suit you we're very happy to help.

Advice from our travelers
At Responsible Travel, we think the best people to advise our travelers are often... other travelers. They always return from our tours with packing tips, weather reports, ideas about what to do - and opinions about what not to.

We have selected some of the most useful volunteering vacation travel advice that our guests have provided over the years to help you make the very most of your placement - and the space inside your suitcase.

Don't expect 5 star accommodation but sheer island beauty and a very very comfortable camping like situation. And know that by you supporting the operator, this will improve over time.

- Dominique Bousquet, marine conservation in Belize
It does get messy....old clothes, good boots and some quality gloves that still allow you dexterity but are also washable. - Clanci Ferguson - Volunteering with bears in Romania

Ask any questions you have before you go. They were always prompt and helpful with any questions that I had so I was prepared with what I would be doing and what to take. - Esther Ostrower, Volunteering with bears in Romania

Learn some of the basic language (which I did not do but it would have helped!) and be prepared to just jump in and help with whatever needs doing! Some of the work is not glorious but needs to be done and by having volunteers it frees up the people at the sanctuary to do the other things they need to do. - Amanda Hathway, Volunteering with bears in Romania

Throw yourself into it, the more you put in the more you get out. Some aspects are a little messy but embrace them because your time there is never long enough, and is something you will yearn for when you get home.

- Hans Berents, Volunteering with bears in Romania
At only 18, I was very anxious about going to Brasov by myself for 5 weeks, but it was easily the best experience I have had and 5 weeks was not long enough! - Chloe Grable, Volunteering with bears in Romania

Go prepared to learn, there's loads of really interesting marine ecology information to learn as part of the Environment Management Programme. There are interesting and knowledgeable people there, who are enthusiastic about sharing their knowledge. - Stephen Orwin, Marine conservation vacation in Thailand

Take a trip to a charity shop before you leave to buy shirts/tshirts etc as part of the fun is getting wet and dirty when cleaning and playing with the monkeys. Leaving things behind when you depart helps other volunteers. Take a pack of rubber gloves and leave behind what you don't use. - Sara Lee, Volunteer with monkeys in South Africa
More about Volunteer travel