Yesterday I was clever, so I wanted to change the world. Today I am wise, so I am changing myself.

By going on a yoga vacation in India, you are most definitely following the path to wisdom. Not because it is home to the most glamorous yoga retreats but because India is the birthplace of yoga. It is the real thing here, dating back to pre-Vedic times as far as 5 or 6 BCE and, therefore, it is quite simply part of the national psyche.
Our Yoga Vacations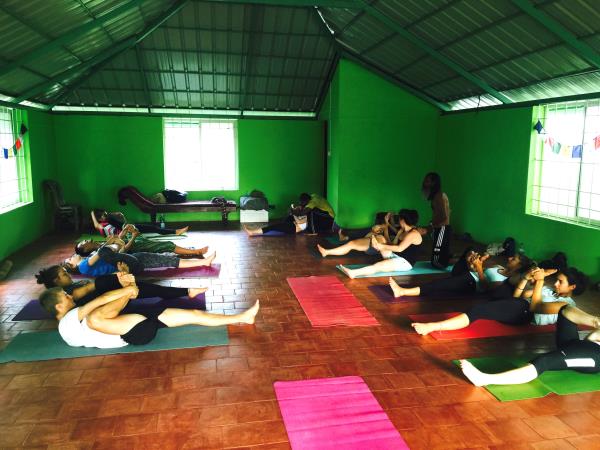 Enjoy yoga & volunteer in the exotic Kerala
From
US $

705
7 days
ex flights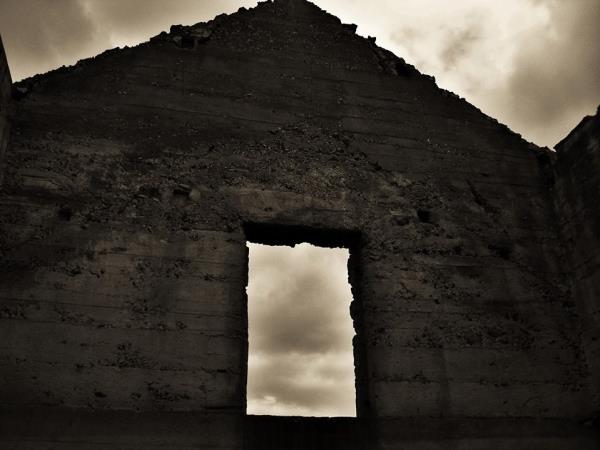 Feel and know your Soul on this vacation.
From
£

1550

to

£

2400
14 days
ex flights
Yoga has been watered down slightly in some parts of Europe to focus mostly on its physical aspects relating to the practices of asana and pranayama. In India, however, there is another fundamental doctrine attached to yoga that informs Indian attitude to life making yoga truly holistic, and this is known as 'seva'. A complex word to translate, it literally means 'together with' meaning that, by practising yoga, you are seeking a way to work in community with people. To give service, or to volunteer. And just as yoga challenges the ways in which we use our bodies, seva challenges the ways in which we can transform our personalities. By stepping out of our comfort zones, and helping others in the community.

This is why combining a yoga vacation in India with some volunteering is the perfect combo. Not to change the world, as Rumi's quote above wisely reminds us, but because it helps you gain the full picture of what yoga is all about. Yoga is not just about mind, body and spirit, nor about looking inwards and blocking out the world, but it is in fact also about reaching outside of yourself and helping others. In yogic terms, it is almost about deconstructing how you perceive your personality, and challenging yourself to take on selfless tasks that you wouldn't normally do, or believe yourself capable of doing.
There are tour operators out there who recognise and fully understand these ancient doctrines associated with yoga and will help place you within a community that is in need of volunteers, usually in education, either teaching if you are qualified or assisting local teachers with various games or learning activities if not. You may be working with young people or, in some cases, with women who are coming to study late in the day, learning a range of subjects from empowerment to English. And there is no better way to get to know this community that you are working with and supporting, than by joining their local morning yoga class, before they go about their day. Again, something your tour operator will help organise for you.
Our top Yoga Vacation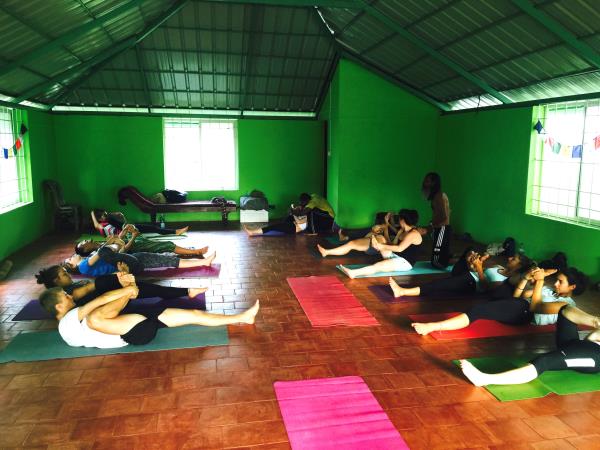 Enjoy yoga & volunteer in the exotic Kerala
From
US $

705
7 days
ex flights
Small group travel:
2019: 19 Jan, 26 Jan, 2 Feb, 9 Feb, 16 Feb, 23 Feb, 2 Mar, 9 Mar, 16 Mar, 23 Mar, 30 Mar, 6 Apr, 13 Apr, 20 Apr, 27 Apr, 4 May, 11 May, 18 May, 25 May, 1 Jun, 8 Jun, 15 Jun, 22 Jun, 29 Jun, 6 Jul, 13 Jul, 20 Jul, 27 Jul, 3 Aug, 10 Aug, 17 Aug, 24 Aug, 31 Aug, 7 Sep, 14 Sep, 21 Sep, 28 Sep, 5 Oct, 12 Oct, 19 Oct, 26 Oct, 2 Nov, 9 Nov, 16 Nov, 23 Nov, 30 Nov, 7 Dec, 14 Dec, 21 Dec, 28 Dec
2020: 4 Jan, 11 Jan, 18 Jan
Hello. If you'd like to chat about Yoga or need help finding a vacation to suit you we're very happy to help. Rosy & team.
Kerala is one of the most popular places in India to develop your yoga skills, but don't worry; you will be totally welcomed as a beginner here as well. There is no emphasis on the chic and sassy here, no pressure to 'perform' or to strike the perfect warrior pose. Yoga vacations in India are all about the quotidian rather than the quixotic.
In India's southern state of Kerala, yoga practices are also linked very closely to Ayurveda, very much part of Keralite lifestyle and a highly respected form of holistic medicine, as you will see from the amount of Ayurvedic hospitals and clinics there. It has, unfortunately, also been overused as a word, with spas and retreats jumping on the Ayurvedic bandwagon and using it as a label that doesn't really represent its true meaning. So, seek out the real thing, and responsible suppliers of Ayurveda vacations which, when done properly, will not only give you access to some of the most highly trained Ayurvedic doctors but also combine this with daily yoga. All in all, just what the doctor ordered. And very, very wise.
Convert currencies