Our Australia vacations & tours
We think that self drive vacations may be the finest way to explore Australia, whether that's Tasmania with its vast wilderness areas readymade for trekking, the stunning Great Ocean Road, the rust-red Outback or the bountiful wine regions of Western Australia. Locally owned B&Bs, some of which care for injured wildlife, offer warm welcomes and plentiful recommendations of appealing detours. Many of our Australia vacations also offer short treks led by insightful local guides, able to give you a deeper understanding of aboriginal culture and traditions in must-see destinations such as Uluru, while avoiding the clichés.
Our top Australia vacations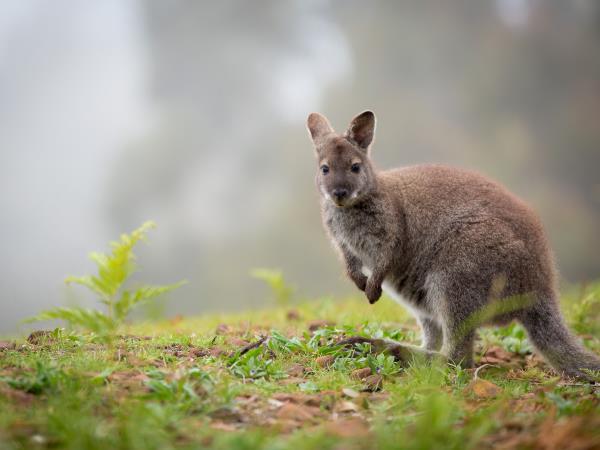 From
AU $

1495

to

AU $

6000
10 days
ex flights
Self-drive staying in Tasmania's most charming B&Bs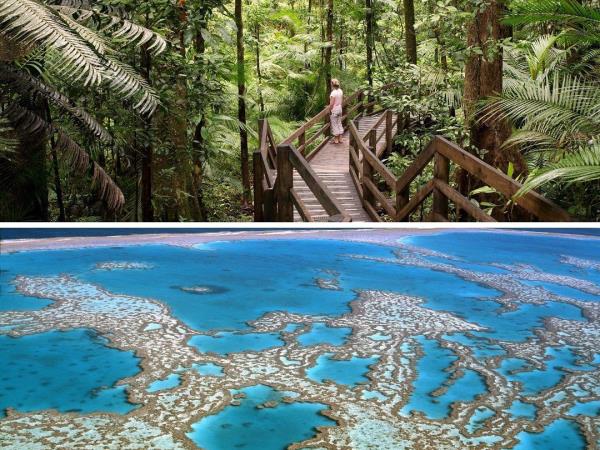 27 days
ex flights
City stays, campervan and rainforest experiences.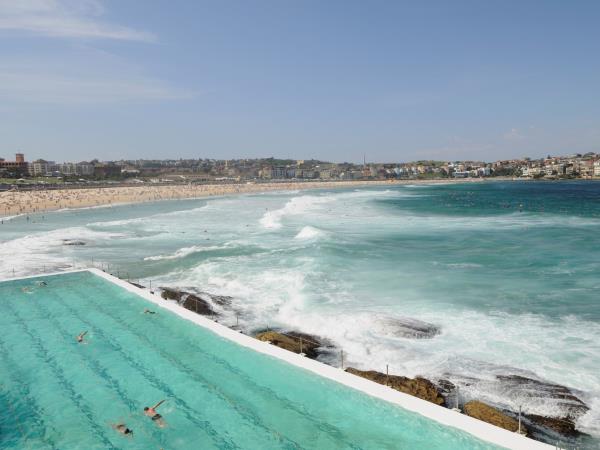 25 days
ex flights
Tailor-made Tour to Australia's Coast, Outback & Reef.
About our Australia vacations
Icons everywhere
Australia's sights can't help but stand out – whether that's its futuristic opera house apparently floating on Sydney Harbour or Uluru, a mystical red rock standing out in the desert, as vivid red as Mars manifest on earth. It's worth visiting the country for the Great Barrier Reef alone, the largest coral formation in the world – where you can jump off from Lizard or Fitzroy Island for excellent diving and surfing. In the south of the country, the 12 Apostles might seem like the standout part of the Great Ocean Road, but the whole road trip is iconic.
Aboriginal culture in Australia
Australia's indigenous culture is worth fighting for, and has lasted in the country for the last 60,000 years. Indigenous Aboriginal peoples and Torres Strait Islander peoples are slowly winning back their rights, whilst the colonial atrocities against them are being recognised. Aboriginal persons represent only four percent of Australia's population, so count yourself lucky if you can meet an Aboriginal guide, who might tell you a story from Dreamtime, share a little of their sacred history with you, or invite you to try bush tucker. Their unique worldviews and the stories they share are tens of thousands of years in the making.
Uluru & the Olgas
The area around Uluru and the Olgas is known as Australia's Red Centre. One look at the rusty patina that covers the rocks, and you'll know why. Everyone knows Uluru, the bald, red dome that rises 800m above the plain. Fewer know that there are in fact 36 other domes, making up a formation known as Kata Tjuta, or the Olgas, some 25km west. Most visitors fly into Alice Springs and then drive out to catch sunrise at Uluru. A day of walking around the Olgas and a stop at Kings Canyon makes for a rocking Northern Territory road trip.
Australia vacations, walking
With ferocious inland temperatures, not everywhere in Australia is suitable for a
walking vacation
– a fact disregarded by those who choose to hike the Larapinta Trail, right in the middle of the Outback, or the Flinders Range, which rises into high, dry peaks out of Adelaide. More sensible options include Victoria's Great Ocean Walk and Great Alpine Walk – two great reasons to ditch the car in the country's cooler southern tip. Tasmania's even more temperate climate makes tackling the trails in the epic Cradle Mountain-Lake St Clair National Park just a little bit easier.
Where to go on vacation in Australia
It's best to think of Australia state by state. The most populous is New South Wales, where Sydney gives visitors a taste of city surf. The
Northern Territory
, where you'll find Australia's 'Red Centre' has Uluru-Kata Tjuta National Park inland and the tropical city of Darwin on its coast.
Queensland
has gorgeous beaches that stretch from Brisbane up to the Great Barrier Reef.
Victoria
has Melbourne,
South Australia
is all about wine, and
Western Australia
is a behemoth, with Perth right at its edge.
Tasmania
boasts the Tasmanian Wilderness World Heritage Area – a big wilderness for a small island.
Types of tours & vacations in Australia
Left to its own devices for thousands of years, Australia's animals evolved into a marsupial bonanza, making a wildlife vacation a wildly popular option for travelers. You could find yourself in Tasmania, looking out for white wallabies, echidna and Tasmanian devils, or on Kangaroo Island, just off South Australia, swimming with sea lions. Australia is expensive, and you might find joining a
small group
the best way to keep your trip on budget. And
walking vacations
tend to ditch the expensive flat whites along with the flat going, favouring motels, picnics and ascents into the mountains.