Budget places to stay in Japan
Budget trips in Japan typically use a mix of accommodations that offer either convenient locations in cities, or an authentic look at traditional Japanese life in the countryside. Then there are the quirky capsule hotels, where you get a taste of what it might feel like to go into space. Which, ironically, is something they entirely lack.
Business hotels
There's nothing especially exciting about Japanese business hotels, unless conference facilities and photocopying rooms are how you get your kicks – not that there's anything wrong with that. But for tour operators the attraction is obvious. They are usually reasonably priced, not busy on weekends and, handily for budget vacations, centrally located, so that all the city's key attractions are right on your doorstep. Expect small, simple, Western-style rooms, clean and comfortable and within easy reach of train or subway stations. They will usually have vending machines and all the other amenities you'd expect from the type of
budget hotels
you'd find anywhere else. Not luxury, but perfectly fine for a night or two at a time. Essentially, in the cities it's all about the location.
Ryokans and minshuku
Normally found in rural areas today, ryokans are traditional Japanese inns that for centuries accommodated travelers such as merchants and samurais making their way along the country's ancient highways. To give you an idea of how long they've been in use, the two oldest operating hotels in the world are both Japanese ryokans, one dating to 750AD and still welcoming guests today.
In places such as Hakone National Park you may have the opportunity to stay in a family-run ryokan. You can expect to sleep on rolled-out futons in tatami mat rooms with sliding doors, and to eat traditional foods. There are a few rules that apply – for instance it is customary to remove your shoes inside – and clear instructions in English will be provided. Many ryokans also offer an on-site communal bath (usually single-sex and nude) which may be fed by a nearby onsen (hot spring), as well as cultural attractions such as lessons in tea-making and origami, and music performances.
Similar, but not so luxurious, are minshuku – you may be required to lay out your own futon to sleep (the horror!). These are typically rural B&Bs or homestays, and again located close to hot springs.
James Mundy from our travel specialist Inside Japan with some handy advice on traveling Japan on a budget: A stay in a Ryokan is a Japan-only experience. You leave your western life at the door as you remove your shoes and walk into your slippers, welcomed by the ryokan owner. You sleep on a futon in a tatami mat-floored room. You can sample the traditional baths and one of the best things about a ryokan stay is the dinner – it will often include tempura, sushi, sashimi, miso, rise and lots more. Most ryokan charge a per person cost and range in standards like hotels from budget through to super deluxe. Similar to Ryokan are family run Minshuku which have fewer rooms, are less grand and more like B&Bs. Like the rest of Japan, places are always clean and service is good.
Hostels
Japanese hostels, like Japanese business hotels, are similar to what you get the world over. Expect modern, stylish facilities with an international clientele. Some offer dorm rooms, but you may be able to upgrade to a private single, double or twin, or even a Japanese-style room. The hostel may also have guest amenities such as its own yoga studio, bike hire or a communal Japanese-style bathtub.
Hostels are the standard on shoestring, backpacker tours of Japan where dorms will usually be made up of your own small group. They will be situated close to the city centers allowing for getting around easily on foot or by public transport.
Our Budget Japan Vacations
If you'd like to chat about Budget Japan or need help finding a vacation to suit you we're very happy to help.

Capsule hotels
Some inventions are just so quintessentially Japanese, and the capsule hotel – at the same time both quirky and entirely functional – is one of them. Also known as pod hotels, they resemble beehives: dozens of sleeping compartments stacked in rows for people that either can't afford or don't need a regular-sized hotel room. They're perfectly comfortable, and you have use of shared facilities, just try and remember not to sit bolt upright in the morning. If you suffer from claustrophobia, though, you might want to give them a miss.
Staying in a capsule hotel is an experience in itself which is perhaps why they're a regular feature on Japan backpacker vacations. Each pod is around the size of a single bed - they're designed for short stays, and historically have been used by salarymen that have overdone it on the sake and can't face going home. Sleeping in one feels a bit like you're on a mission into deepest space – it's unusual and exciting, but you probably won't be sorry to see the back of it next day.
More about Budget Japan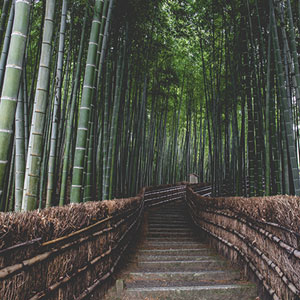 You may think: is it even possible to travel Japan on a budget? The answer is: absolutely.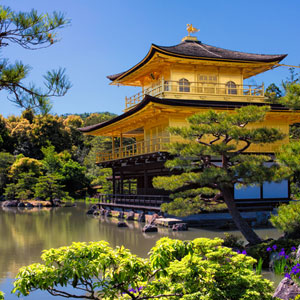 Budget Japan vacations will usually follow quite fast-paced itineraries.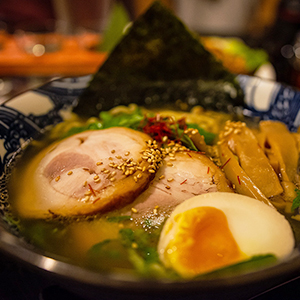 Want to do your Japan backpacking trip on a budget? Then don't leave a tip when you eat.