It doesn't matter how nice the ramen was, don't leave a tip. Fear not, you won't be seen as a rude, skint tourist. It's just not the done thing. Great news, if you're looking to save money.

It's hard to find a bad ramen joint in Japan – even if you're traveling on a budget.

How do you learn invaluable tips such as this? Well, that's another piece of advice worth sharing: go backpacking with a local guide. "Expert adventure leaders will explain the customs and culture," Georgie Collcutt from our specialist, Oyster Worldwide, explains. "Some examples of this are not to tip, not to eat in public or slurp soup or ramen, don't cut queues, take your rubbish home with you and bow when greeting or saying goodbye."

We bow down to this local knowledge. Not only does it save you hidden extras at the end of your bill, but it also saves you from committing a cultural faux-pas.
Our Budget Japan Vacations
Can Japan really be done on the cheap?
To the average tourist, Japan doesn't really scream budget. A single tuna can sell for £1.4 million at Tokyo's Toyosu Fish Market, and an expensive sushi dinner at one of the capital's 200-plus Michelin-starred restaurants can set you back a few hundred pounds.

Georgie begs to differ: "The quality of affordable hostels and food is excellent." Group backpacking trips aren't just the preserve of the young, either: "The average age is mid to late twenties but people of all ages are welcome as long as they are young at heart. Japan is one of the tours that we would recommend to older participants." Backpacking in Japan doesn't mean 'roughing it' – or compromising your values. "Affordable and ethically conscious," Georgie says. If that seems unlikely, hold onto your backpack straps, you're in for a surprise.
Money where your mouth is
Food is a good place to start. You might fear that a budget backpacking trip will have you at the mercy of Japan's famous vending machines for sustenance, but a local guide can point out when unpromising looking street food is worth a try – like yaki-imo, baked sweet potato, which might look sullen on the outside, but is hot, orange and fluffy within. And you might have heard of the Maid Cafes in Akihabara – Tokyo's electronics district, but a guide will reveal the best one to actually visit if you want to eat.
Local tips
A local guide can help you embrace, rather than avoid, the weirder parts of Japan's capital. Visitors are often surprised to find out that Tokyo's streets are safe enough to be toured by go-kart and even more surprised when they're offered fancy dress to wear while doing so.

Japan's national sport might be sumo but a local guide will tell you that baseball is the national obsession. There are batting cages across Tokyo where you can switch your shoes and sock twenty balls out of the park for a few hundred yen. Local guides can also help you navigate Buddhist temple visits, like the Sensou-ji temple in Asakusa, Tokyo and the Kotoku-in Temple in Kamakura .
Budget bullet trains
It's easy to city-hop, too. "Public transport is the best way of getting around the country no matter how big your budget is," Georgie says. The Japan Rail Pass, one ticket that you can use for multiple days across the country – launched in 2016. In 2018, its users increased by 44 percent in a year. As more and more tourists are discovering, there is simply no better way around the country, and it works out cheaper than buying individual tickets. Japan Rail Pass lets you use the Shinkansen – bullet train, for an anagram-tastic trip from Tokyo to Kyoto in just two hours.

Visit Pontocho: for lantern lit tea houses and restaurants in Kyoto's second-largest geisha district.

What do backpacking vacations to Japan entail?
You don't have to backpack alone. Join a small group trip with 20 travelers and a guide. Trips like this have a very busy itinerary, stuffing in a huge range of activities every day, including evening entertainment. You've already got an in-built audience for your karaoke performance.

In 13 days you could hope to spend four days in Tokyo. As you leave the capital you could make a stop in Kamakura, a nearby seaside city, and a stop in Hakone, a mountain town with views across Lake Ashinoko to Mount Fuji. You'll need four full days to soak up Kyoto, then you can make shorter visits in Hiroshima and Osaka.

You'll need to be prepared to walk a lot; some of the best things can be seen on foot, whether that's going deep into Arashiyama's bamboo forest, or a stroll in Osaka's Dotombori district, where the neon signs pixelate your night vision.
Our top Budget Japan Vacation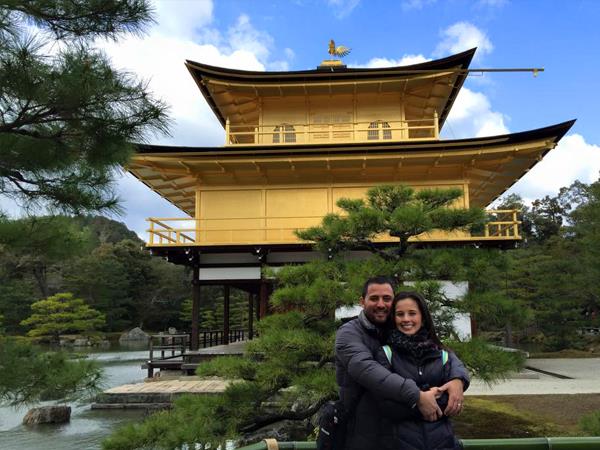 Simple hotels, rustic ryokan, unforgettable honeymoon
From
US $

2238
13 days
ex flights
Tailor made:
This trip can be tailor made throughout the year to suit your requirements
If you'd like to chat about Budget Japan or need help finding a vacation to suit you we're very happy to help.

Where can I stay?
If hostels have never tickled your fancy because of sharing with a stranger, a small group trip can come in handy. You'll share the space with members of your group. And no backpacking trip in Japan would be complete without a one-night stay in a capsule hotel. These were set up for busy businessmen, too jaded to face going home. Capsule hotel rooms are as tiny as the name suggests. Staying more than one night might give you cabin fever.
Hakone
A proliferation of onsens – natural outdoor baths – have bubbled up around Hakone, using the area's hot springs as their plumbing. The volcanic valley of Owakudani in the national park is famous for black 'Hakone eggs' boiled in the hot springs – you can reach the park via an exciting cable car ride, the 'Hakone Ropeway' which passes close over smoking sulphur fields.
Hiroshima
Not many cities are defined by a single day in history – Hiroshima's atomic bomb dome, the Peace Memorial Park and museum are there as constant reminders of the closing events of World War II. But, as Hiroshima proves, daily life goes on. The city is modern, friendly, and the birthplace of delicious okonomiyaki – layered savoury pancakes.
Tokyo
There is no tower tall enough to take in the enormity of the world's largest city, but the view from the Metropolitan Government Building is a good place to start. Afterwards, descend to explore Tokyo's heterogeneous districts – Harajuka for kawaii fashion, Akihabara for electronics, and Golden Gai for alleyways of nightclubs. And nothing epitomises Tokyo's density more than Shibuya, the world's busiest pedestrian crossing.
Kamakura
A 13-metre tall bronze Buddha statue sits in front of Kotoku-in Temple and has done since the 13th century. His peaceful pose is fitting; Kamakura has a relaxed atmosphere thanks to the calming influence of its seaside location on its population, which includes many ex-Tokyoites. The Buddha is at just one of many temples in the city – before its beach bum years, Kamakura was Japan's capital.
Kyoto
Like Tokyo, Kyoto is seen as an essential visit on a trip to Japan. Historic and spiritual, it's a place where you might not ever get fully used to seeing geisha going about their day in the streets. There are 14 UNESCO World Heritage Sites and 2,000 temples and shrines around the city, the most eye-catching, and most important being the Fushimi Inari Shrine, founded in the year 711.
Osaka
"Dress into ruin in Kyoto, eat into ruin in Osaka" goes a proverb, but there's nothing ruinously expensive about Osaka, the 'kitchen of Japan', where street food is king. Here you can try takoyaki – improbably light and fluffy balls of octopus and potato, which might make even seafood sceptics turn their heads. Once full, relax in the park under the pistachio-pale eaves of Osaka Castle.
Best time to go
Group backpacking tours tend to run all the way from to February and November, thus skipping December and January, the coldest months of the year. Each month brings a different colour. In very early spring, hanami parties come to celebrate the coming of cherry blossom of the lightest pink. By May, the country is green and the rice paddies lush. Moving into July and summer, the snow has melted from the dark slopes of Mount Fuji, and then as winter approaches again in November, the acer trees are beginning to redden.
More about Budget Japan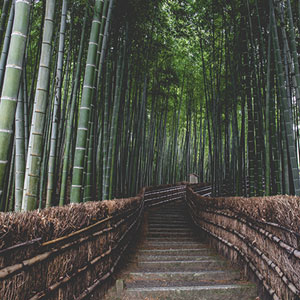 You may think: is it even possible to travel Japan on a budget? The answer is: absolutely.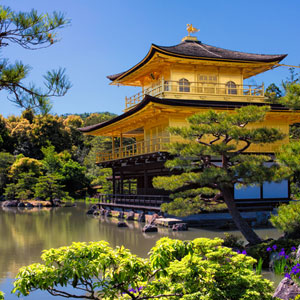 Budget Japan vacations will usually follow quite fast-paced itineraries.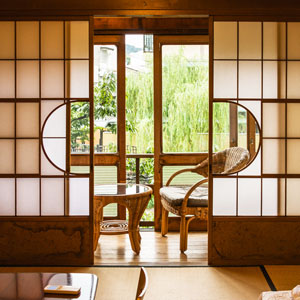 Read on to learn about the different types of accommodation in Japan used on budget vacations.