Japan is perceived as an expensive country to vacation, and yes, when you factor in flights and accommodation, itís never going to be exactly cheap. But there are plenty of immensely satisfying vacations that explore key destinations without sweating your credits cards, and even tailormade itineraries available.

If you have a yen to see Japan, you donít need to spend a lot of yen to do it.

From learning to meditate with a Buddhist monk to bathing in hot springs at a traditional ryokan, watching a samurai sword demo to joining a tea ceremony with a geisha, budget Japan vacations put the emphasis on the experiences available to you. Shuttling around by public transport and avoiding luxury accommodations to keep costs as low as possible, you can save money while picking up priceless memories.
Find out more in our budget Japan vacations travel guide.
Keeping costs down when on a budget in Japan
Beyond the expense of traveling there, Japan is actually quite a reasonably priced country to explore. A decent meal costs in the region of £10/$13, and getting around by public transport such as train or bus can work out very economical in comparison to domestic flights or private vehicles. Budget Japan vacations employ a range of tactics to ensure they are as affordable as possible.
Itineraries
Budget vacations tend to be fast-paced, whistle-stop tours where youíll be aiming to see as much as possible in a short space of time, either a week or two. Typically they will focus on just a handful of locations such as Tokyo and Kyoto, and maybe a few days in the countryside, to explore a nationl park or do some hiking. Since the majority of Japan vacations stick to the main island of Honshu you can cover a great deal in a week or two. Another way costs are kept low is by starting and finishing in different cities, so youíll either need open-jaw flights or to take a short train journey back to where you began.
Travel off peak
Both tailor made and small group budget vacations to Japan run year round, and prices donít fluctuate too wildly throughout the year. The most popular times of year to visit Japan are during the (spectacular)
cherry blossom season
, which starts around early April, and late October and November when the autumn foliage is similarly impressive. Travel between late autumn and March and you should find that flight and tour prices arenít quite as steep. Trips in high summer Ė June, July and August Ė may also be cheaper, but bear in mind it will be hot and humid in Japan now.
Join a small group tour
As well as being less expensive due to sharing costs, small group vacations are very sociable as youíll be traveling around with between 12 and 20 likeminded souls. Youíll be accompanied throughout by an experienced tour leader, with local guides used here and there too, but there will be few included excursions. So, you have the freedom to do what you want a lot of the time, but also the security of an organisational structure to ensure you have no difficulties getting from place to place or with your accommodations.

Backpacking tours are also available, which use hostels and offer a unique set of activities that you wouldnít get on a standard Japan sightseeing trip, from racing around the Tokyo streets dressed as Mario to robot shows, sushi making masterclasses and watching sumo training sessions.
Go tailor made
Although tailor made tours are often more expensive than small group trips, in Japan, budget tailor made vacations are self-guided tours so you can opt for a bare-bones itinerary which leaves you free to do as many or as few activities as you wish. Before departure youíll be issued with a comprehensive pack giving you all the information you need to get around, sightseeing and cultural tips, and recommendations on where to eat, and of course youíll have 24-hour support should you need it.
Our Budget Japan Vacations
If you'd like to chat about Budget Japan or need help finding a vacation to suit you we're very happy to help.

Accommodations
On a budget vacation expect comfortable rather than lavish accommodations. In cities you will likely be placed in centrally located business hotels with small, Western-style rooms, within easy reach of train and subway stations. Functional and comfortable, but not terribly exciting. However, even when youíre traveling on a shoestring youíve got to treat yourself now and again, so many itineraries will include a night or two in a quite luxurious ryokan, a traditonal Japanese inn, where you will enjoy some traditional Japanese hospitality.
Getting around
If the public transport system in your own country leaves something to be desired (Konnichiwa, UK) then prepare to be very envious when visiting Japan. Here, itís efficiency, accessibility, reliability, convenience and speed are all summed up in one word: shinkansen. The famous
bullet trains
are an essential experience here, but many budget vacations in Japan will also include local transport passes to cover destinations such as Tokyo and Hakone. The cities are very walkable too and perfectly safe even late at night.
Meals
Most budget Japan vacations will not include much more than a light breakfast each day, perhaps the occasional group dinner, leaving you free to choose your own food. Now letís be honest here, when visiting Japan there is probably one area where you are definitely advised to splurge a little, and thatís with the food. Osaka pancakes, fresh sushi in the markets, marbled Kobe beef, bowl after bowl of slurpy-good ramen. There are streetfood stalls and tucked away restaurants all over the place where you can tuck into a great feed for not too much spend. Get involved.
More about Budget Japan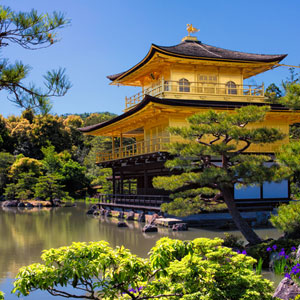 Budget Japan vacations will usually follow quite fast-paced itineraries.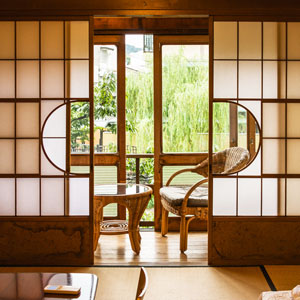 Read on to learn about the different types of accommodation in Japan used on budget vacations.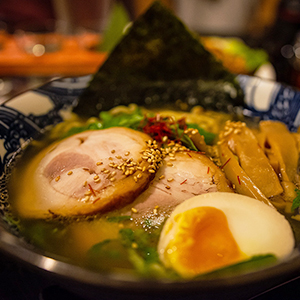 Want to do your Japan backpacking trip on a budget? Then donít leave a tip when you eat.