Budget Japan map & highlights
Traveling Japan on a budget hardly limits you in terms of where to go, and thanks to a superb public transport network, visiting Japan's key destinations is a breeze with no need to board an internal flight. Some trips will focus on a handful of must-see cities such as Kyoto and Tokyo, others follow a much broader itinerary taking you to destinations including Hakone National Park or the Kiso Valley to walk in the footsteps of samurai. If you've opted for a self-guided trip, then you'll find Japan's buses and trains, especially the famous shinkansen, super convenient, reliable and fast. This is our map page, but as for the highlights, we're only scratching the surface.
1. Hakone National Park
A good place to try the local delicacy of black eggs, Hakone National Park is a natural stop-off point between Tokyo and Kyoto. Here you can stay in a family-run ryokan with tatami mat floors and hot spring baths. Budget Japan trips often include a travel pass to cover all Hakone's buses, cable cars and even a scenic pirate boat trip with stunning views of snowcapped Mount Fuji.
Kiso Valley and Nakasendo Way
2. Kiso Valley and Nakasendo Way
The
Nakasendo Way
is an ancient walking trail that linked Kyoto with Edo (Tokyo) during Japan's feudal era, a vital part of the shogunate's communication system. A well-known stretch runs through the scenic Kiso Valley, which you can walk for a day, finishing with a night in a traditional
ryokan
inn. As with most budget Japan itineraries, it's easily reached by shinkansen and express trains.
3. Kyoto
Seat of imperial power in ancient Japan, Kyoto is the country's cultural heart and a city that lends itself well to walking. Business hotels here are economical and conveniently located for exploring the many vermillion shrines of the Fushimi Inari Taisha shrine, the Manga museum, the Philosophers' Path or Kyoto's many teahouses and karaoke bars.
4. Nikko
One of Japan's most sacred cities and a short train journey from the capital, Nikko is a very photogenic spot. There's plenty to admire, from ancient temples and shrines such as the ancient Toshugu Shrine to the famous red-lacquered Shinkyo bridge. It's also a popular walking destination, and some tours feature treks around the lake or around the plateau.
5. Osaka
If you're passionate about Japanese cuisine then you won't want to miss Osaka, the foodie capital. The streetfood here, especially the sizzling okonomiyaki pancakes, is absolutely delicious and a great way to eat well on a budget. If you're on a self-guided budget tour, Hiroshima is an easy day-trip from Osaka by train.
6. Tokyo
You can wander the streets of Tokyo and barely spend a handful of yen, so enthralling is the atmosphere of each neighbourhood. Sights such as the Shibuya crossing, the neon-lit futurism of Shinjuku, and people practising tai-chi in the Hamarikyu Gardens overlooked by gleaming skyscrapers are an authentic taste of Japan and entirely free.
Our Budget Japan Vacations
If you'd like to chat about Budget Japan or need help finding a vacation to suit you we're very happy to help.

BUDGET JAPAN HOLIDAYS TRAVEL ADVICE
James Mundy from our travel specialist Inside Japan with some handy advice on traveling Japan on a budget:
Money saving tips
"We give our travelers the Japanese characters for 'tabinomihodai' which is an 'eat and drink as much as you like' package available at many traditional pubs called Izakaya. For those looking for a cheap lunch, we also recommend trying Obento that are sold in many convenience stores. A rice and tempura box would cost around £3-£5. Another money-saving tip we help with is to provide Japan Rail Passes. These are great for long journeys and save a lot of money for foreigners traveling in Japan. A 7 day pass gives you unlimited train travel across the country and can be great value. Train travel is an experience in itself – it's nothing like in the UK."
Info packs
"We give all of our clients a comprehensive info pack which is a personalised guide written for each traveler allowing them to get from A to B without the need to speak Japanese. All the essential bits of information are in English and Japanese and each destination guide has our Insider's perfect day which has been collated from various staff and tour leaders who live in the area - giving sightseeing tips, favourite bar/café/restaurant info etc. Once the trip has been organised, the Info Pack does the rest. It helps give our trips a real feeling of independence and security."
Value
"Japan is not the cheapest country in Asia, but it is certainly cheaper than most people think. In many respects, it is cheaper than the UK - eating out and the value for money received is far better in Japan. People on tour are often surprised with how reasonable Japan is."
Sarah Waldie from our travel specialist Oyster Worldwide on what to expect from backpacking tours in Japan:
Eating out
"Our tour leaders will always offer to organise a group meal, where they take you to a local restaurant which we know is hygienic and has cheap and delicious food. You can also opt for street food too, and of course the tour leader will be able to recommend good spots/places to go in each destination!"
Off the beaten track
"We aim to show our travelers the absolute best of Japan with all-encompassing, packed itineraries that give you access to the top must-see sites you'll have read about for years, as well as lots of hidden, off-the-beaten-track destinations that you haven't – and all of it on a budget."
At Responsible Travel, we think the best people to advise our travelers are often... other travelers. They always return from our tours with packing tips, weather reports, ideas about what to do – and opinions about what not to.

We have selected some of the most useful budget Japan vacations travel advice that our guests have provided over the years to help you make the very most of your vacation – and the space inside your suitcase.

Be adventurous with the vending machines. There are tons of unique things in there to try!

"The operator was very supportive in creating a customized vacation for two. We felt having cities, hotel, and a Japan rail pass booked in advance gave us the right amount of support, but still allowed us much flexibility each day. I recommend having a half-day guide in Tokyo and Kyoto. We learned a lot about castles and temples based on the guides' expertise." – Sally Vogl

"Booking with this vacation provider made a whistle stop first visit run really smoothly- we appreciated having hotels, train passes, etc booked for us with helpful suggestions and directions too. All four of us (2 adults and 2 older teenagers) all really enjoyed it." – Fay Berry

I recommend having a half-day guide in Tokyo and Kyoto. We learned a lot about castles and temples based on the guides' expertise.

"Best to book early to avoid high travel costs. Traveling within the country is very straightforward, though... the absolute best vacation we have been on! The service couldn't have been better, and there was exactly the right balance between free-roaming and guides." – Owen Cawley

"Turn in your JR passes early. It was in the book, but it didn't "click" until 2-3 days that ANY JR train (even the public transportation ones) is included on that pass. Also, be adventurous with the vending machines. There are tons of unique things in there to try! There were also some apps my husband downloaded of Kyoto and Tokyo. One had public transportation and the other had different sites, hotels, etc. those were really helpful because they could be used offline. We also used an offline google translate which helped in some cases." – Sarah Shadday
More about Budget Japan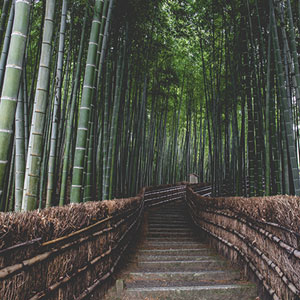 You may think: is it even possible to travel Japan on a budget? The answer is: absolutely.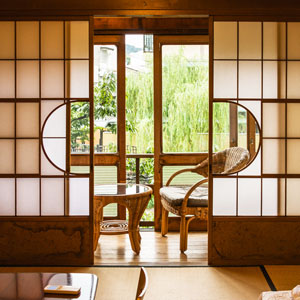 Read on to learn about the different types of accommodation in Japan used on budget vacations.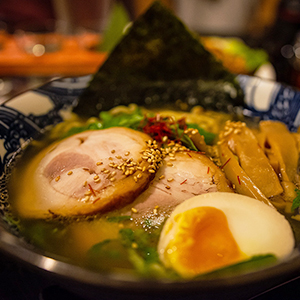 Want to do your Japan backpacking trip on a budget? Then don't leave a tip when you eat.