In the west, we see cherry blossoms come and go. They lift up our hearts for a few days and then, with one blowy spring day, they are gone with the wind. In Japan, however, cherry blossom season seems to hover like the mist over one of its many temples, or like the snow on sacred Mount Fuji. Japan finds ways to cling on to its beauteous moments and, before they fly away, they certainly celebrate them in style.
When to see cherry blossom in Japan
You can trust the technological whizz kids of Japan to come up with a flashy way to predict the cherry blossoms. They try to forecast the momentary prettiness as it spreads across the country in what is known as a sakura zensen, or cherry blossom front, from north to south, depending on the latitude or climate conditions of the region. So you can keep your eyes peeled on the Japan Metrological Corporation website for maps and dates of deliciously full bloomers. They start as early as January in the southern region of Okinawa, end of March and April in Honshu, and in Hokkaido May is a panoply of pink. Mount Yoshino, one of the most popular spots for spectacular arrays, starts around late March and reaches full bloom early-mid April. And for a double whammy, plum and cherry trees blossom at the same time on Hokkaido. Who knew cherries were so complex?
Blossoming words
Although the word 'sakura' is the main word for any species of cherry tree, 'hanami' is the 'coming out' party, of the blossom that is. All over Japan people have picnics, parties often accompanied by copious beer and sake to celebrate this traditional event.
The history of celebrating cherries
The cherry blossom has been revered in Japan for generations. It started as an aristocratic pastime, with poets and philosophers also weaving this fleeting flower into many an occidental oeuvre. Although it is worth noting that the Chinese do claim that the phenomenon began in their country, but best not go there, as there have been near international incidents over who claims the cherry. What is known, however, is that it was actually the Ume or Japanese plum blossoms (also known as apricot, so a tad confusing) that created the first grand outing during the Nara Period (710-784AD) and which also still blossom before the cherry. Which is around February and March around the Tokyo area.

The famous Ume blossoms come out during February, and are considered the first sign of spring. There are celebrations on the eve of the official first day of spring, 3 February, called
Setsubun.

Therein lies one of the Japanese ways to boost the blossom season, by segueing serenely from plum to cherry in a cloud of fragile white and pink prettiness. Although these celebrations were limited to the Imperial Court for many years, the trend was then taken up by samurais and their entourage, and by the Edo period (from 1603 to 1868) everyone had jumped on the blossom filled bandwagon.
Why cherry blossom is spiritual
One of the best ways to describe the emotional connection that Japanese people have with cherry blossom is in the words of 18th century Edo scholar Motoori Norinaga: mono no aware. This translates in several ways but, in short it is about having empathy towards all things ephemeral. Or understanding transience as an important part of our lives. Things come and then they are gone. You can see why poets and philosophers go to town on the blossom, connecting these flighty flowers with a sense of mortality, karma or destiny. It is, of course, the national flower, and was used during WW2 to incite a strong sense of patriotism representing Japanese spirit, and was even painted on the sides of planes by Japanese pilots going on suicide missions. Today, the cherry blossom represents a more joyful time, thankfully with parties and celebrations in full swing as well as spiritual contemplation at many of the country's sacred spots.
Our top Japan Vacation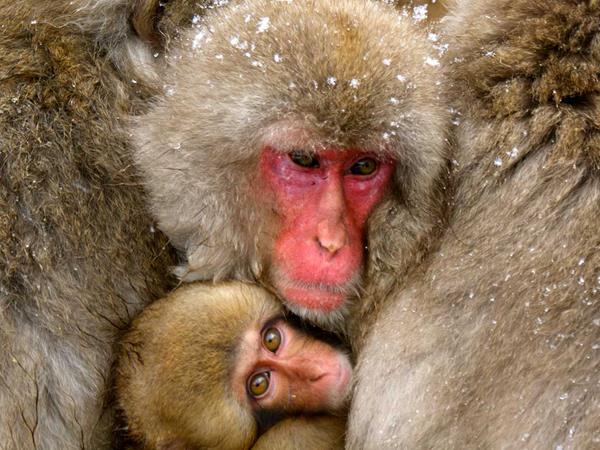 Whistlestop Japan highlights with an expert tour leader
From
£

2595

to

£

2855
14 days
ex flights
Small group travel:
2019: 25 Nov
2020: 17 Feb, 27 Apr, 25 May, 8 Jun, 29 Jun, 20 Jul, 17 Aug, 31 Aug, 18 Sep, 28 Sep, 12 Oct, 26 Oct, 9 Nov, 23 Nov
If you'd like to chat about Japan or need help finding a vacation to suit you we're very happy to help.
Sakura species
Because the Japanese have always celebrated the cherry blossom, thousands have been planted over the centuries, making some regions particularly pretty in pink. There are over two hundred varieties, the most popular being the very whitey pink Somei Yoshino. Another popular one is the yaezakura, which has larger and deeper pink flowers, or the shidarezakura which is a weeping cherry.
Where to see the cherry blossom in Japan
The arrays of gorgeousness may make you weep when you see them, or at least the almost obligatory, celebratory sake will. Some of the best spots often feature in our small group vacation itineraries. If they don't, you can always go for a tailor made option and ensure you include some of the following:

Takayama in the Hida Mountain region holds a festival every year to celebrate the blossoms, usually mid April, although they can come in by the end of March. A favourite thing to do is float down the Suimon River in a boat, with petals falling all around. Nagasaki has two fabulous places to enjoy the serenity of the sakura. One is Omura Park where the ruins of Kushima Castle are surrounded by 2,000 trees. Also, the Peace Park, where 500 trees now thrive, thankfully, from late March until early April. Long may the peace reign. Hiroshima is also a moving place to contemplate the transience of life, with the cherry trees starting a journey in Senkoji Park and climbing up the side of Mt. Senkoji (137 m). There are nearly 10,000 trees here and, aptly, some weeping ones too. Mount Yoshino, popular on our walking vacations in Japan, is considered the cherry on the cake when it comes to all things sakura. This emanates from a time when pilgrims gifted cherry tree seedlings at the Kinpusen-ji Temple and since then they have been dispersed all over the mountain and those nearby too. You get a month's worth of blossom here thanks to the different varieties and how they are scattered. April is the best month for Yoshino, usually earlier than later. In Tokyo itself, Ueno and Shinjuku Gyoen Parks are the happening places from late March until late April. With tree lined streets and the world and his wife picnicking and partying, this is a sight to behold not just for prettiness but for all round, flower filled fun in the sun.
Back to the top
Convert currencies