Surely I could have done this all myself? There are a plethora of guidebooks to this massive city and the number of street signs now presented in roman characters makes getting lost harder than it used to be, but not impossible. But I donít think I would have covered as much in one day and most importantly I donít think I would have relaxed, taken it all in, truly enjoyed the sites and learned so much about their history on my own.
So I was pleased to meet my guide Brett for many reasons, but not least so I could relax and leave the planning for the day in his capable hands. I had no agenda, no bucket list and no list of selfies to take in front of famous sites to post and show off about. As an American who clearly loved Japan, nearly as much as his Japanese family, his passion for this incredible country quickly rubbed off on me. Walking in the sunshine through the cosmos meadows and formal Japanese trained pine trees in the Hama-rikyu gardens, it was good to be reminded of Japanís past whilst looking up at the skyscrapers surrounding this beautifully quiet green space. The matcha and manju (green tea and red bean paste cake) in the Nakajima teahouse reaffirmed the appeal of this city for me Ė old traditions sitting quite comfortably next to the ultra-modern with no sense of any jarring.
Iím fond of a water bus (Suijobus) and itís always great to see a city from a river Ė but one that brews its own beer and only serves it on board, now that got my attention! It was good beer too as we took in the views along the Sumida, including the old fish market, and I was pleased to not be going to the new fish Tsukiji market to get in the way Ė with tourists crowding the aisles while the locals tried to go about their business. We got off in the Asakusa district to see the Senso-ji temple, supposedly the oldest in Tokyo, and it was easy to see why it attracts the crowds with the grand gates and long formal avenue up to the impressive main Buddhist temple. But the experience becomes less appealing as the surrounding stalls migrate from selling what worshippers need to plastic tourist tat for the crowds.
Without Brett I would have completely missed the smaller Shinto temple next door, which was completely deserted but just as magical in its understated way. Iím sure I would have got myself to Senso-ji, but I certainly wouldnít have noticed the wonder next door, nor understood its significance, or how to properly purify myself with water. I wasnít feeling smug, just lucky Ė and hungry. A fresh and warm sweet melonpan roll kept me going on the underground, which is now quite approachable for tourists with great signage, helpful staff and the very versatile Pasmo card (which is far more than an oyster card as you can also use it in shops and vending machines). Brett showed me the next generation of vending machines, which know what you bought last time (because of your Pasmo card), what you look like today (because of the camera) and make recommendations for you. Clever and spooky!
So whereís the obvious place to go for some of the freshest sushi in Tokyo? Clearly itís Yodobashi Camera, the largest electronic shop in the world, based in the Akihabara electronics district. Would I have found this on my own? Not a chance. It was incredible and I couldnít believe what a step up the sushi was from what I had tried before. It will be hard to go back to the conveyor belt restaurants in the UK.
Our top trip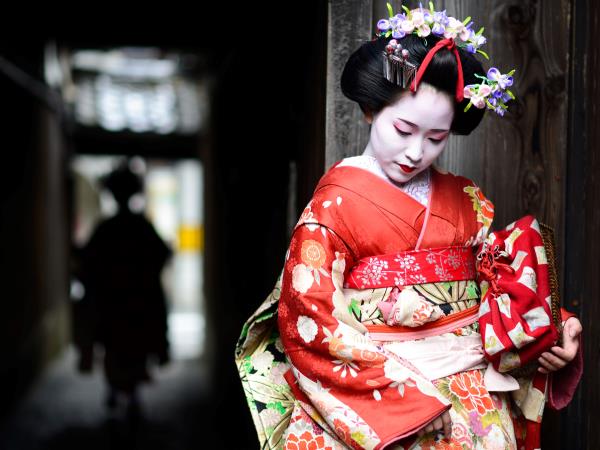 A visually striking railway journey through Japan
From
£

5995
14 days
inc UK flights
Tailor made:
This trip can be tailor made throughout the year to suit your requirements
If you'd like to chat about Japan or need help finding a vacation to suit you we're very happy to help.

The last stage of my truly off the beaten track tour was to the low-rise older Yanaka district to wander through the smaller streets, have a lime ice cream and see the lovely Nezu-jinja temple. This is Brettís favourite shrine in Tokyo and I can see why. I did get the obligatory shoot through the orange torii gates, but at least it was an unintended consequence of my visit rather than the reason for it.

I felt knackered on the underground back to my hotel. It may have been the 10km of walking, but I think it was more to do with seeing so much, trying to take in everything I was learning and maybe the early beer on the Suijobus didnít help.