Visiting a Japanese onsen
When Blackthorne, the hero of Shogun, James Clavell's epic novel about feudal Japan, is first taken prisoner, he is introduced to a new concept of bathing that he initially finds barbaric. In 1600s Europe it was believed that soaking in a bath could cause illnesses such as dysentery, whereas during the same period in Japan, the sense of relaxation and cleanliness that resulted from a hot bath was relished. Blackthorne rapidly comes around to the idea, and if you've never known the pleasures of taking a dip in a Japanese onsen, you surely will too.

But of course this is a country where intricate rituals abound, and even something as seemingly simple as taking a bath or having a cup of tea is layered with complexity. Read on to learn the ins and outs of onsens, an ancient tradition dating back to at least the 8th century that is often among the most memorable experiences of a vacation in Japan.
Hot spring towns and ryokans
There are over 3,000 hot spring towns in Japan, including well-known locations such as Beppu and
Yumoto
, where mineral-rich water between 25 and 40°C bubbles up from volcanic rocks. As with the spa towns of Europe, this water is believed good for your skin and circulation, and helpful in countering a range of ailments. A natural hot spring bath is called an onsen, but the term is interchangeable with the traditional inns,
ryokans
, that cluster around them. These are typically family-run and designed with traditional Japanese stylings, so you'll be sleeping on futons in rooms with tatami mat floors and paper walls. And as Babur Moghul, from our specialist tour operator InsideJapan explains, the food is sublime: "Generally both breakfast and dinner are included, and ryokan hosts really pride themselves on their cooking, as the food is locally sourced and prepared, although not all accommodations can cater for specific dietary requirements, so it's best to try to plan your trip way in advance. The food is likely to be a range of small plates – expect fish, meat and a variety of soup and sautéed dishes. Japanese tapas would be a good way to describe it." If you're on a pilgrimage walk such as the
Nakasendo Trail
then you may well stay in a few
ryokans
– they're a lovely way to explore Japanese culture.
Sento are communal indoor bathhouses, but an important distinction is that they are supplied by regular heated water rather than geothermally – they can still make for an interesting cultural experience, but they're not seen as especially therapeutic. If you're offered a rotenburo, accept at once, as this is an outdoor onsen, which are usually located amid stunning naturally landscapes. Babur Moghul recommends that: "for first time visitors, the best hot spring locations would be the Hakone National Park area close to Mount Fuji as there are plenty of sightseeing options, or Takayama, a town well-known for its ryokan accommodation and historic merchant houses, sake breweries and morning market."
Our top Japan Vacation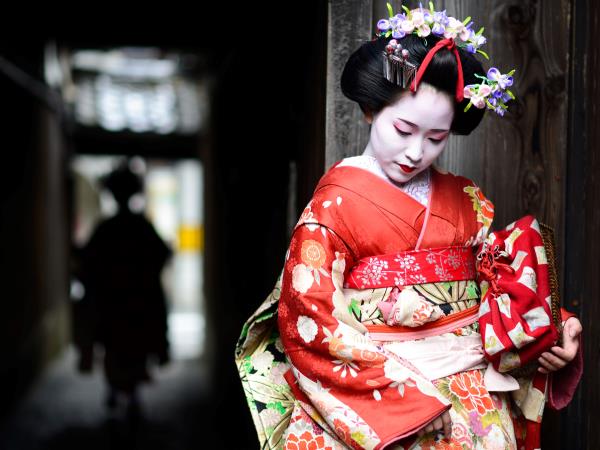 A visually striking railway journey through Japan
From
£

5995
14 days
inc UK flights
Tailor made:
This trip can be tailor made throughout the year to suit your requirements
If you'd like to chat about Japan or need help finding a vacation to suit you we're very happy to help.

Onsen etiquette
No prizes for guessing the most famous residents of Jigokudani Monkey Park, located in the alpine reaches of central Honshu. These wild macaques, or snow monkeys, are known for spending wintery days soaking in a natural hot spring, and
watching them
as they bask happily has become one of Japan's most popular tourism activities. Note however that big crowds are likely, and we've also seen disconcerting reports of the monkeys being prevented from leaving the pools if there are still paying customers that want to see them.
Our primate cousins don't have a reputation as sticklers for rules – if they want to do a bomb in the deep end, they're gonna. The responsible traveler, on the other hand, has to abide by a quite strict code of onsen etiquette, and it's important to take it seriously, because transgressions are frowned upon. But don't worry about it too much. Instead, enjoy learning about the customs as a fascinating introduction to an ancient Japanese tradition. An onsen visit is a clear highlight for so many travelers in Japan, and Babur Moghul believes some people are disappointed when it is not included: "Quite a few people are a little shy of going in their natural bathing suit so to speak, but once they have tried it they really love it. Local people are welcoming of foreigners, respecting their privacy and space. Most Japanese people go for a bath at least once a day and even up to three times – before dinner, after dinner and then in the morning. It's up to how much time you like to spend relaxing although before dinner seems to be a popular option."
You don't bathe in an onsen to get clean, but to relax in the soothing warm water. The washing is done beforehand, in a nearby shower. Visitors must squat or sit on a stool (standing showers are discouraged to prevent splashing) and wash thoroughly with the soap and shampoo provided – though you can usually bring your own if preferred. Rinsing properly is important so as not to get any soap in the bath water. Not all gaijin (foreigners) are as rigorous as they could be with the washing part, so try not to be offended if locals treat you a little suspiciously, or even ask you to shower again. Yes – in most cases, onsens involve full nudity. They are gender segregated, with the baths separated by noren – curtains with vertical slits – women on the red side, men on the blue. Adults must stick to their own side, but kids can go in either – yes children are allowed, and a certain amount of high-spiritedness is accepted. Some modern onsens allow mixed bathing and swimsuits, but if you want the traditional experience you can sometimes find ryokans that have private baths attached (expensive) or others that have milky water. Usually you'll be handed two towels on arrival. The larger one is for drying, while the smaller one serves for washing in the shower, and can also be used to cover your rude bits while walking. It's important not to let your towel fall in the bathwater – for that reason some people balance them on their heads. If it does fall in, wring it out on the side straightaway. You shouldn't allow your hair to get in the water, for hygiene reasons, and of course it's not considered a good idea anyway to dunk your head in the water as you could get ill. Naturally, cameras and phones are forbidden, and tattoos are frequently banned as well, due to their association with the yakuza organised crime gangs. Some onsen do now allow them though, and if your skin art is quite small you may be able to get away with covering it up. If you're covered in tatts from head to toe however, you'll probably need a private bath. Public onsens will sometimes have other rooms where you can enjoy a cup of tea or water, cool down, and perhaps get a massage. Most are closed during midday, while the busiest periods tend to be either side of breakfast and dinner.