Finland vacations overview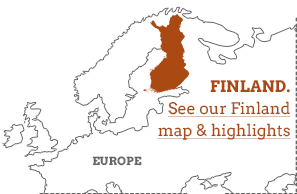 Its most famous resident may be Santa Claus, but a Finland vacation is definitely not just for Christmas. Europe's seventh-largest country straddles the Arctic Circle, encompassing splintered archipelagos, 188,000 lakes, and far-flung Finnish Lapland. For the indigenous Sami reindeer herders, life is particularly shaped by the drastically differing seasons, from sublime summer days to polar nights. Warmer weather sees the Finns flocking to lakeside summer homes to soak up the midnight sun, while cold days snowshoeing and sledding are combatted in the most quintessential way: the sauna. Read all about it in our
Finland travel guide
.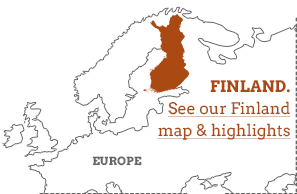 Our top Finland vacations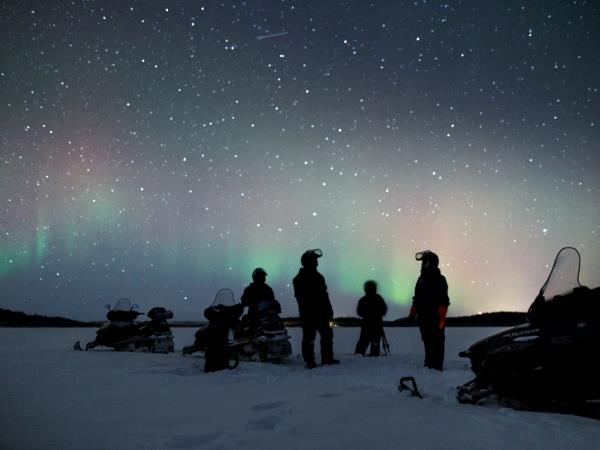 5 days
inc UK flights
Winter activities & Aurora hunting in Finland
Small group
2021: 28 Nov, 5 Dec, 12 Dec, 19 Dec, 26 Dec, 2022: 2 Jan, 9 Jan, 16 Jan, 23 Jan, 30 Jan, 6 Feb, 13 Feb, 20 Feb, 27 Feb, 6 Mar, 13 Mar, 20 Mar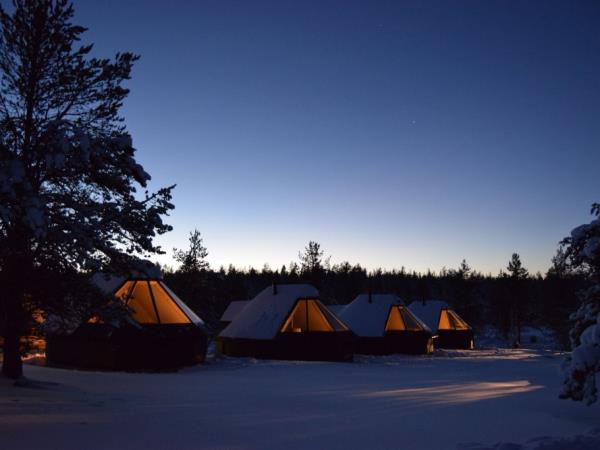 4 days
inc UK flights
A mix of Lapland family activities and a relaxing Spa hotel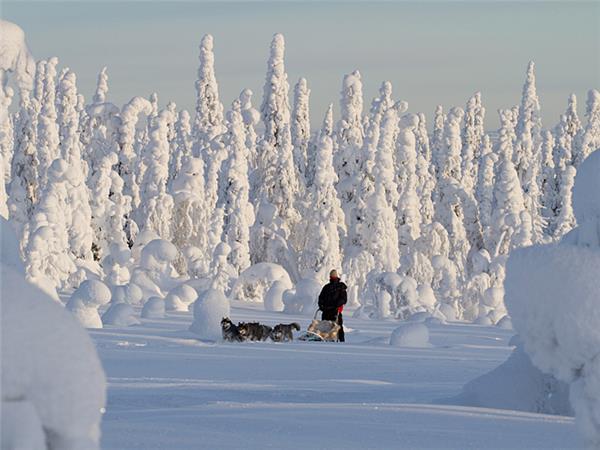 From
US $

2879

to

US $

3279
8 days
ex flights
Discover this Finnish winter activity wilderness week
Small group
2021: 19 Dec, 26 Dec, 2022: 2 Jan, 9 Jan, 23 Jan, 30 Jan, 6 Feb, 13 Feb, 20 Feb, 27 Feb, 6 Mar, 13 Mar, 20 Mar, 27 Mar, 3 Apr, 10 Apr, 17 Apr, 9 Dec, 16 Dec, 30 Dec, 2023: 8 Jan
Best time to go on vacation to Finland
Finns describe their country as having eight seasons, and as the days swing from eternal midsummer sunshine to December darkness, it's clear that each month contrasts wildly. Temperatures may soar to 30°C in summer and plummet to -30°C in the Arctic winters. Aurora borealis and husky sledding occur in winter, while summer days are glorious for hiking and kayaking. Deciding what you want to do will help you pick the
best time to visit Finland.
Map & highlights
Finland is huge, so pick a region and stick to it to avoid spending half your time traveling. Up north, Finnish Lapland includes Inari, where you can stay with the indigenous Sámi who spread out across wilderness and national parks, and Luosto, which offers cross country skiing or hiking, depending on your season. The Wild Taiga is your best bet for spying wolves, bears and moose in the wild. Rovaniemi and Helsinki are two different flavours of city – one is a student (and Santa) hangout and the starting point for Northern Lights tours; the other is Finland's grandly dressed capital.
1. Helsinki
Helsinki
is perched on a peninsula which creeps into the island filled Gulf of Finland. Its Art Nouveau architecture is well preserved, and the city has a laid-back feel, especially in summer. Excellent museums and quirky bars (including one carved from ice!) will keep you busy day and night. Don't miss Suomenlinna, an 18th century maritime fortress built on a group of islands.
2. Inari
Despite being Finland's largest municipality, Inari has a population of less than 7,000, including many
native Sámi
. Much of the region is covered by national parks and designated wilderness areas. Winter sports include downhill and cross-country skiing, husky and reindeer sledding, while
in summer
the landscape is a glorious backdrop for hiking, canoeing, mountain biking and fishing.
3. Lapland
Finland's most northerly province is enshrined in folklore and fairytale, with its residents - real and mythical - including the reindeer herding Sámi, lynx and wolves, and Father Christmas and his elves. European nature at its most raw,
Lapland
is the place to see the
Northern Lights
, track brown bears and
cross country ski
across kilometres of unmarked snow.
4. Luosto
Just 90 minutes from the Arctic Circle, Luosto is the leaping-off point for all classic
Lapland activities
– husky and reindeer sledding,
Northern Lights tours
, skiing, ice fishing, and even ice swimming and climbing. The nearby Pyhä-Luosto National Park is located on a fell chain covered in ancient pine forests, offering fabulous
cross country skiing
and hiking trails.
5. Rovaniemi
Just 5km south of the Arctic Circle, Rovaniemi is the home of Father Christmas, who can be visited here year round. As the capital of Finnish Lapland, this lively university city is the departure point for activities including Northern Lights tours, reindeer and husky sledding, skiing, skating and ice fishing.
6. Wild Taiga
Extending along the Russian border,
Wild Taiga
's thick forests, hills and rivers are home to some of Europe's rarest species, including
moose, wolverines, wolves and bears
. But it's not just for nature lovers; as one of Finland's earliest inhabited regions, Wild Taiga has a well preserved culture, and visitors can enjoy theatre, dance, chamber music and learning about traditional livelihoods.
Read our top Finland travel guides
Our
Finland family guide
sets out to prove that traveling with kids isn't just about Santa Claus. It's bundling up for husky rides and Northern Lights tours in winter, and setting out for the lakes in summer. Read our
Finland summer guide
to find out more about self drive routes and hiking trails unwrapped by long, bright days and snowmelt. There's also a
Finland walking guide
that pulls the best out of thousands of waterside, forest and wilderness routes waiting for you outside the dead of winter.
Family vacations in Finland
Family vacations to Finland
are less about meeting Santa Claus and more about getting involved in the real culture of Lapland – sharing a barbecue with a Sámi herder, zooming over the snow with a pack of huskies, plodding through Narnia-esque forests on snow shoes, or staying up way past bedtime watching for the Northern Lights. Come summer, Finland transforms into an adventure playground – with hiking, canoeing and lake swimming sitting at the top of the to-do list.
Winter vacations in Finland
Follow the Finns and throw yourself into winter. Instead of cowering away from the cold, a winter vacation in Finland goes headlong into husky safaris, fat biking across fells, and snowshoe adventures through snow-slumped Wild Taiga forests. Just be prepared for short, dark days. The permanent twilight is an acquired taste for activities, but – agreeable weather dependant – a pitch-dark canvas for the Northern Lights. Read more about
Finland in winter
.
Northern Lights
The indigenous Sámi have long whispered about the
Northern Lights in Finland
. Some believe that the aurora borealis is the souls of the dead passing over – and it's certainly true that spotting the flickering lights in the silence of the Finnish wilderness is a near-spiritual experience. The Northern Lights are elusive, so follow the lead of a local guide who'll obsessively check weather charts, aurora forecasts and know how to navigate the sub-zero winter darkness in a snowmobile or sled. A sauna and warm
glögi
will be waiting for you when you get back.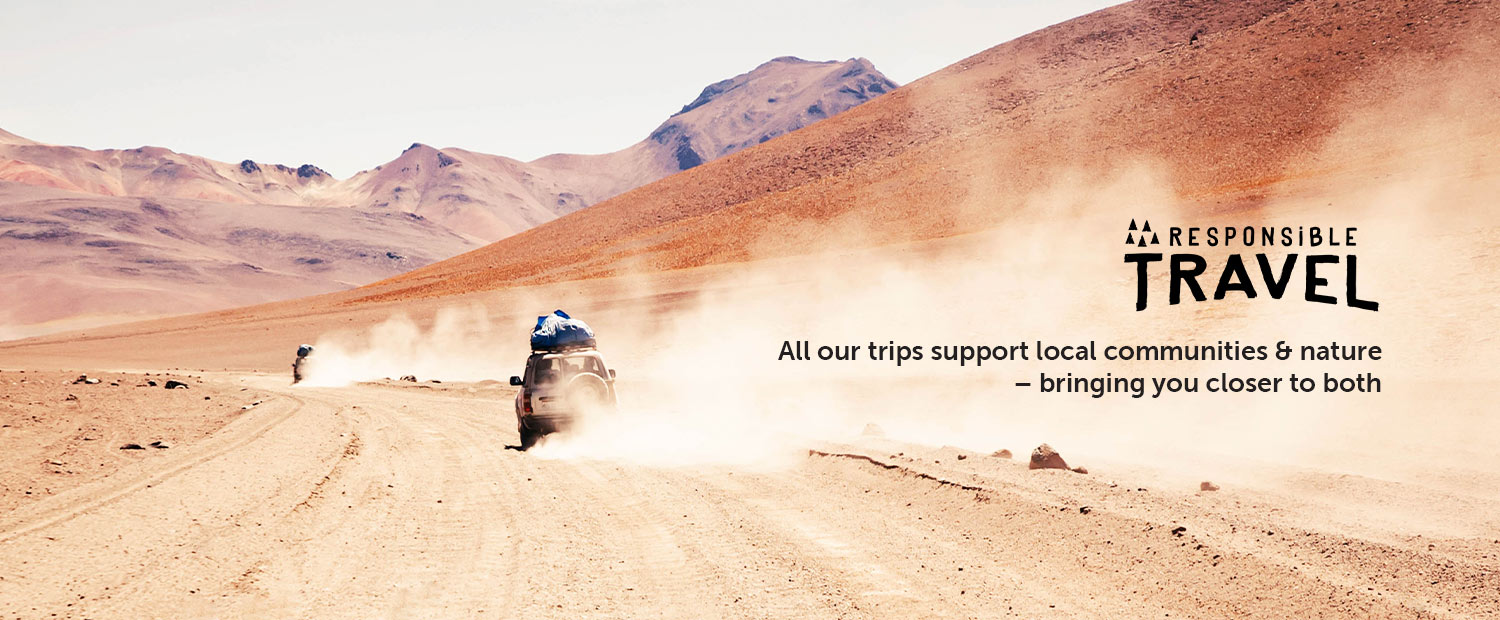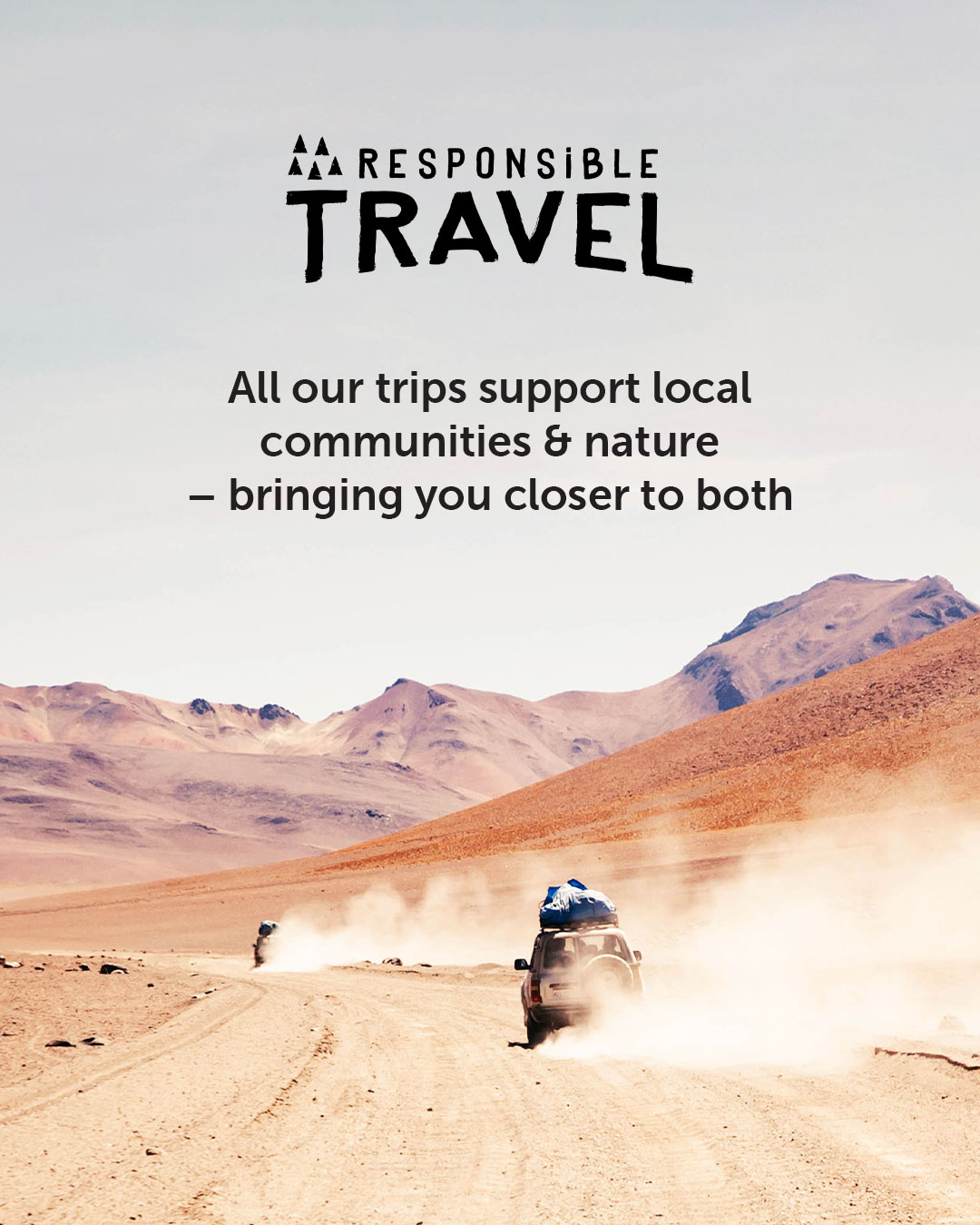 Summer vacations in Finland
Finland has a hugely underrated surprise up its sleeve: summertime. Much of the country briefly shrugs off its snowy cloak, revealing Nordic-red lakeside cabins,
hiking and running trails
through sun-dappled forests, and long, empty roads you can explore on a
self drive vacation
. Brown bears wake up from hibernation in the Wild Taiga, so you can have a go at tracking them on a wildlife vacation. It's all a little like following Alice through the looking glass and into an alternate universe.
Types of vacations & vacations in Finland
Winter adventures
are the most popular type of vacation in Finland. Itineraries live up to expectations (snow, huskies, log cabins), but the best ones also challenge them by introducing you to Sámi culture. Finns have made the inaccessible accessible, thanks to ingenious modes of travel (husky sled, anyone?); great for energetic, adventurous
families
. And huskies aren't the only four-legged beasts worth seeing. Set your sights on Finland in summer to watch out for
wildlife
like bears, wolves and wolverines.
Where to go in Finland
If it's your first vacation to Finland, chances are that you'll wind up in
Finnish Lapland
. Our vacations take a look at the region beyond Santa Claus Village in Rovaniemi – AKA a vast white canvas waiting for showshoe and sled tracks that'll be wiped clean by the next belch of snowfall. It's also the heart of Sámi culture. Wildlife vacations make tracks for the
Wild Taiga
, but you can also hike from hut to hut along the lakes or self drive from national park to national park.