Who are the Sámi?
The Sámi are Scandinavia's only indigenous people and they inhabit areas around the Arctic Circle in Finland, Norway, Russia and Sweden. Collectively these regions are termed Sámi. Although boundaries haven't always been well defined, perhaps due to the Sámi's semi nomadic nature,
Lapland
, Finland's northernmost region, is commonly considered the Sámi's ancestral heartland.
As with many indigenous communities, tradition and folklore is at the center of Sámi life with reindeer, the Northern Lights and certain forms of shamanism still incredibly important to the 9,300-strong population of Sámi living in Finland today. However, the old ways are dwindling with fewer than 10 percent of Finnish Sámi relying on reindeer herding as their sole means of making ends meet.
Sámi status further weakened as the Finnish government pushed for economic development in Lapland, and in some cases spiritual land was turned over to logging and mining companies. However, in more recent times, there has been a resurgence in traditional lifestyles with snow shoeing and hiking vacations in Oulanka and Riisitunturi National Parks helping to provide an alternative source of income for Sámi people working within tourism. Supporting local reindeer farms, working with Sámi guides and visiting Sajos, Sámi cultural centers, provide a unique perspective of traditional lifestyles. They also give travelers a chance to understand the importance of keeping Sámi culture, languages and handicrafts, protected for future generations.

In fact, since the early 1970s, Sámi languages, three of which stem from Finland, have been protected by the Finnish Sámi Parliament (Saamelaiskäräjät). However, it's not all rosy around the Arctic Circle, with countries like Sweden only officially recognising the rights of Sámi if they're deemed to be working within the reindeer herding industry – something which applies to less than 10 percent of the population. It's these sorts of outdated perceptions that hinder the preservation of Sámi culture. If you're looking for a clearer picture, visit Lapland for yourself, speak to the guides, the herders and learn more about the issues they're facing.
Find out more in Finland
Visiting museums and exhibitions in Finland, such as the Siida Centre in Inari, Lapland, is one way that you can get a much fuller representation of what it means to be modern day Sámi as well as following the cultural threads which lead back to the ancient traditions and customs of the past.

Small scale and harmony with nature are bywords for traditional Sámi culture and only by supporting sustainable and respectful Sámi tourism projects can you truly expect to find out more and help to preserve Sámi lifestyles, on their level, rather than from a voyeuristic point of view. Guiding tours is one such way that Sámi are beginning to make a living from tourism. Many have lived in Lapland all their lives and have such an intrinsic link with the natural world that you simply can't help but be drawn to their knowledge and enchanting fireside tales.
Our top Finland Vacation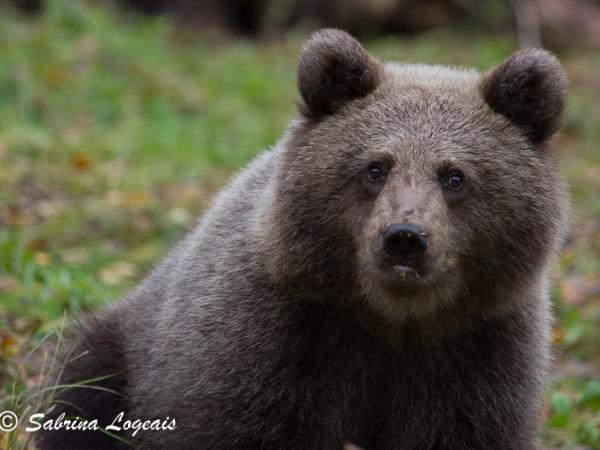 Bear, wolverine and elk widlife short break in Finland
From
€

800
5 days
ex flights
Small group travel:

If you'd like to chat about Finland or need help finding a vacation to suit you we're very happy to help.

Traditional Sámi culture
The natural world means everything to Sámi people with traditional handicrafts, based around the eight Sámi seasons, often still created in the home. These skills and an acute knowledge of natural resources and colours are then passed down from one generation to the next. Travelers are invited to contribute to the local economy by purchasing Sámi made items from authorised exhibition centers and museum shops. Keep an eye out for the Duodji label which indicates a sign of good quality made by a Sámi person using traditional methods and materials.
Music is another form of cultural heritage that keeps Sámi traditions alive in Lapland with the yoik singing style creating a type of mesmeric chanting that's thought to evoke the spirit of a person, an animal or a sacred place or a special event. Yoiking is often performed as part of a small group or as a solo chant although sometimes instruments, such as small, bowl-shaped hand drums and carved wooden flutes (fadnos), provide either an upbeat or melancholy tempo. Yoiks can often be traced back to traditional shamanistic beliefs where chanting would have been used around a fire to conjure images for the shaman and the assembled observers.

The Northern Lights will, of course, have been a source of many a yoik carried through a cold winter's night. The Sámi word for these is guovssahas, literally translated as 'the light you can hear'. Sámi legend has it that the Aurora Borealis is the souls of the departed and the shaman's drums would depict the colourful flames from the sky within their designs. Waving and whistling, and generally disrespecting the lights, is forbidden.
Helping to keep the lights alive
Make sure that when you visit Lapland your interaction with Sámi people is genuine. Although there might be situations where you'll see people dressed in traditional Sámi costume, for example, try to ascertain if the Sámi themselves are benefitting from these encounters, and that their culture is not being exploited for the sake of tourism. It can be deeply insulting to Sámi, and to travelers, if an event is misrepresentative of the culture and put on purely for profit. On the flip side, observing a genuine cultural display which projects both tradition and historical practices can be incredibly moving and can also allow more remote Sámi communities to carry on as they always have, away from the voyeuristic glare of selfie snapping tourists.

Join a small group with a local Sámi guide who can tell you more about Lapland's wilderness areas as well as imparting more information about cultural heritage and the relationship with the natural world. Another authentic way to learn about Sámi culture is to take a tailor made, self drive vacation where you'll get to spend time with reindeer herders. There's no one better to show you the snow covered landscapes by reindeer drawn sleigh as well as explaining the basics of reindeer husbandry and what it means to live in the wilds of Lapland. These situations aren't contrived purely for entertainment purposes; they're actually very personal and allow travelers and local people to interact and learn from each other and, in so doing, help to preserve Sámi culture for many more moons to come.