Bear watching vacations in Finland
If you're keen to see European brown bears, Finland is a fantastic destination. Estimates of the number of brown bears living here vary, but potentially there are between 1,500 and 2,000 bears altogether, with the Wild Taiga area of northeastern Finland, near the Russian border, by far the best place to see them and home to the highest concentrations. This is a landscape of densely packed forest, with both deciduous and coniferous trees, broken up by lakes, streams and rivers. A bear watching vacation will take you deep into this wilderness world, to spot bears, see the other wildlife living here and simply soak up the peace and beauty of this pristine habitat.
Our Finland Vacations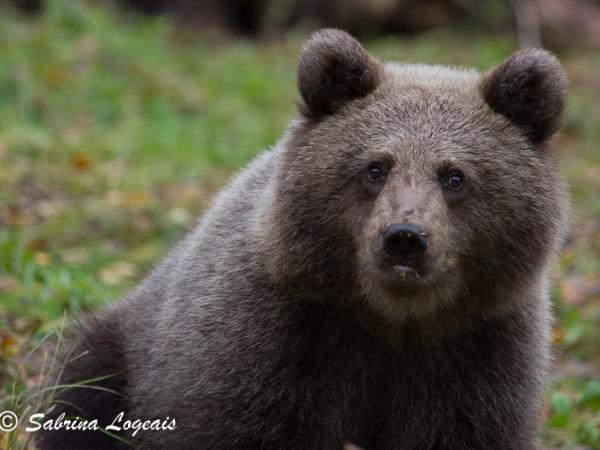 Bear, wolverine and elk widlife short break in Finland
From
€

800
5 days
ex flights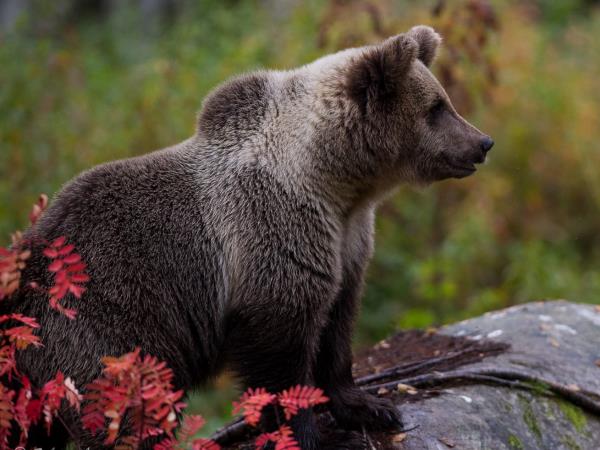 Special Taiga mammals of Finland
From
€

1570
8 days
ex flights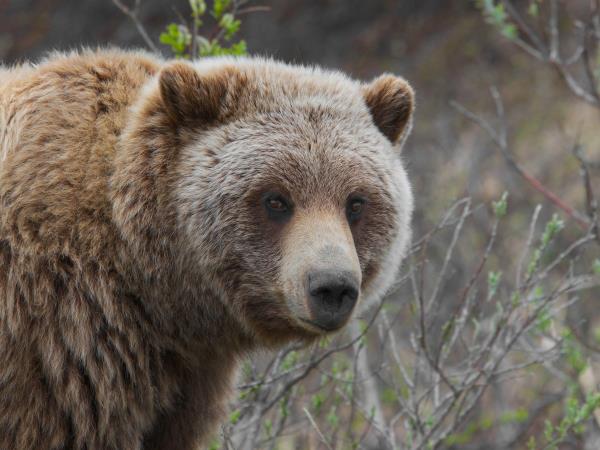 Photograph brown bears in specialist photography pro-hides
From
Ł

3995
10 days
ex flights
Best time to see bears in Finland
Bear watching in Finland takes place during the summer, from May to September, when the bears have finished hibernating and are busy feeding. The first bears emerge in early April (male bears wake up first), but expect snowy conditions if you come now. In May, the landscape is still fairly brown after the winter snows, with green shoots only appearing towards the end of the month. Come during June, July and August to see everything at its most green, with vegetation lush and flowers in bloom. Be aware, though, that the bears' brief mating season lasts from the end of May to mid June, and during this time it can be hard to see them. After this period, though, the bears are very hungry and seeing them feeding at bear watching locations becomes easier, with nightly sightings pretty much guaranteed. Females may also have cubs in tow. In September or October, the bears are at their heaviest, after a summer of foraging and prior to hibernating. At their healthiest and heftiest, male European brown bears can weigh in at a massive 480kg and measure 2.5m long – quite a sight!
How to watch bears in Finland
Seeing bears is essentially a nocturnal activity, but as this is the far north of Finland, you can expect 12 to 16 hours of direct sunlight each day and two to four hours of twilight, maximising the opportunity to see these amazing animals. Although predominantly a solitary animal, bears do congregate in numbers within popular areas where food is plentiful.

At some hides, carcasses are laid out for them and bait may even be placed in trees to encourage them to rear up onto their hind legs to search for it. Baiting is obviously useful, in that it attracts wildlife and makes sightings more likely, but it is controversial. The ethics of feeding wild animals is much debated, but in Finland, leaving food for bears and other animals is not purely for the benefit of tourists paying to see them (as it might be in Africa, to attract leopards, for instance). There are conservation benefits, as the presence of tourism protects the wildlife from hunting, which is widespread in many parts of Finland. Tourism helps create safe enclaves for wildlife, where hunting is prohibited, and that growing income will hopefully lead to more protection in the future.
For safety and to keep you camouflaged, you are based inside a special hide. Large windows give clear viewing and there are comfortable chairs, a toilet and beds, so you can take a nap if you like. There are specially adapted camera holes in the walls and some hides are fitted with microphones, so you can hear the animals outside and learn to identify specific species.

You will be accompanied by a guide who is an expert in the ecosystems of the Taiga forests, and knows all there is to know about the history and cultural heritage of this region, as well as about its lakes, streams, flora and peat bogs. In between animal sightings, you can enjoy listening to your guide's information and stories, over coffee and traditional Finnish snacks.
What else can you see?
Finland's Wild Taiga area is hopping with wildlife, so in addition to bears, you can see owls, wolverine, foxes, flying squirrels, reindeer and elk, as well as lots of birdlife, including white-tailed eagles. If you're lucky, you might also see wolves. Approximately 180 grey wolves (canis Lupus) live in the forests of the Wild Taiga. Wolves are not a particularly common sight from the hides, but for the best chance of seeing them, head to the Kuhmo area near the border with Russia.
Our top Finland Vacation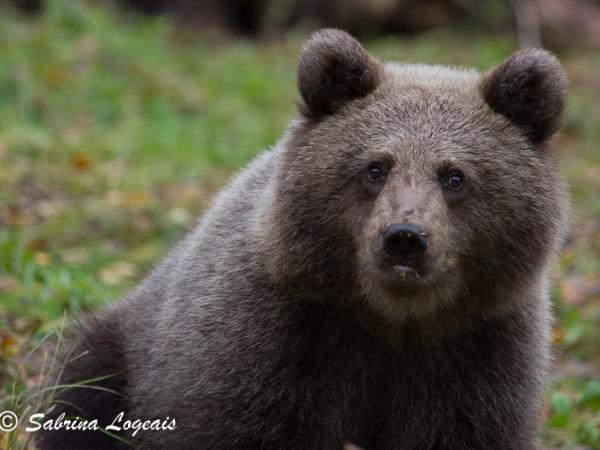 Bear, wolverine and elk widlife short break in Finland
From
€

800
5 days
ex flights
Small group travel:

If you'd like to chat about Finland or need help finding a vacation to suit you we're very happy to help.

What does a bear watching trip entail?
Bear watching vacations vary in length, from four or five day short breaks that are specifically about wildlife spotting, to longer vacations of a week that incorporate bear watching into a wider itinerary. These might combine bear watching with exploring the wilderness on foot with a local wildlife guide, to learn more about the brown bear's habitat, pick up some wilderness skills and look out for other animals, too. You might be able to take a walk with huskies, do some rafting or canoeing, or enjoy some hiking. On a vacation with a conservation bias, you might help out with wildlife initiatives, such as constructing bird and flying squirrel boxes. Some tours also include a visit to Petola Information Centre which provides information on Finland's large carnivores – bears, wolves, lynx and wolverine.

It's possible to join a small group bear watching vacation (max 14 people), accompanied by a local leader, or you can opt for a tailor made trip. Self driving is a popular option in Finland, where the roads are good and the driving easy. Whichever way you travel, you'll typically fly into Helsinki and then take an internal flight to Kajaani which is within a comfortable hour or so drive of the bear watching hotspots of Vartius (home to the Wild Brown Bear Centre), Kuhmo and Suomussalmi. Flying to Oulu or Kuusamo, slightly further to the west and north respectively, is also possible. On longer tours, you may move between wildlife hotspots, to experience a range of landscapes and for the best chance of sightings, but small group tours based in Oulanka National Park are a great option, with a range of activities to enjoy here, plus the chance to spot bears, and no need to use up time traveling between locations.
The daily 'bear necessities'
Be ready for a nocturnal existence on a bear watching vacation that is mostly about watching bears (as opposed to a more mixed wildlife and activity break). A typical 24 hours will involve watching bears and wildlife from a hide during the night. Some trips involve transferring you to the hide at around 4pm and returning home to sleep around midnight, which prevents you becoming too tired. Other trips allow the entire night for bear watching, and you return to your accommodation for breakfast. You will then have the chance to catch up on some sleep during the day, before traveling to your next wildlife watching location or simply enjoying a walk, some bird watching or a traditional Finnish smoke sauna, followed by a plunge into the lake.