Cycling vacations in Finland
It's the end of July, and Finland's berry situation is getting out of hand. Even the fastest of cyclists can't fail to spot the way all the bushes are bright with them. The cloudberries are easiest to see when you're on the move: large, bright orange and – contrary to their name – growing low to the ground.

You'll be tempted to stop to forage at every bush you see, but you've got a few more kilometres to pedal and the smoke sauna at the end of the road is calling.

Finland's concept of jokamiehenoikeus – everyone's right to enjoy the land – isn't unique to the country, but Finns really know how to embrace it. Berry picking is something of a national past time – some half a billion kilograms of them grow here every year.
When you arrive in Finland, the landscape is yours to explore and forage. Finland can only do this, arguably, because it has a small population – around 5.5 million – who are generally nature-respecting and responsible. As a visitor, you should reap the rewards of freedom. By going by bike, you can cover the large, sparsely populated distances with ease. There are few high places or steep mountains from which you might have got a sense of scope. Instead, the best way to get a sense of Finland's scale is to travel across it.
Cycling & sampling
In areas like North Karelia in East Finland, there are large birch forests and few houses. "Cycling in North Karelia is pure silence and wellness because there are not so many people living in this area," says Minna Murtonen, from our Finland travel specialist Äksyt Ämmät Oy. "You can cycle up any roads and the car drivers respect you."
Minna's company offers cycle tours in summer, reverting to cross country skiing in winter.
Jokamiehenoikeus
here means year-round exploring, whether that's skiing or cycling, and foraging too, picking edible flowers in the meadows and hedgerows. Tours also try to keep Karelian culture alive through
food and bike tours
.
"All the guesthouses are open on request and they serve Karelian handmade and organic food," says Minna. "In May and June there are a lot of herbs. In August and September dishes come with a lot of berries and mushrooms." Hearty local ingredients fuel cyclists. Try Karelian pastries, which are stuffed with rice and doused in butter.
Wilderness mountain biking
There are 12 official wildernesses in Finland, each covering thousands of square kilometres. They're mostly in the north and are as roadless and as featureless and as wild as you could hope. Across the fells, delicate dwarf birches grow in handfuls among hardy low-lying crowberry and cloudberry bushes.
If you think wilderness is monotonous, a
mountain biking vacation
here is not for you. In Kaldoaivi Wilderness Area, up in the far north of Finnish Lapland, the nearest road can be 35km distant. The only tracks to follow have been made by ATVs, so mountain bikers are in for a bumpy ride, but a hut-to-hut biking vacation here satisfies those who want to go into the wild. Out of the saddle, you can forage for berries and mushrooms, stay in cabins and – from late August – look out for the Northern Lights.
Our top Finland Vacation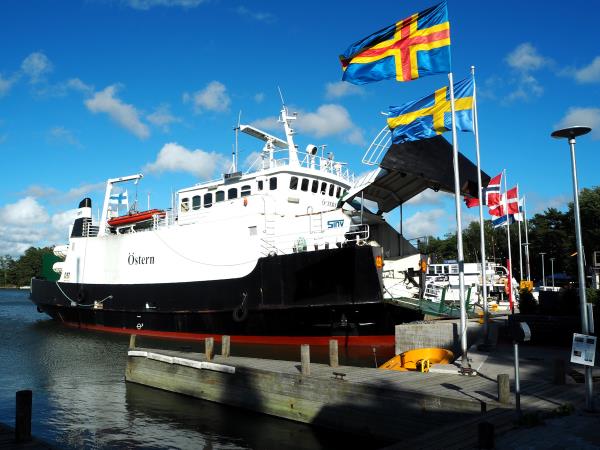 Try this island hopping cycling tour in Finland!
From
€

1100

to

€

1500
8 days
ex flights
Small group travel:

If you'd like to chat about Finland or need help finding a vacation to suit you we're very happy to help.

Whilst a few cyclists turn to cross country skiing and other winter sports as winter draws in, others strap snow tires with Tungsten steel spikes onto their bikes and continue going out. So equipped, Finnish city commuters aren't afraid to go out on the snowy roads.
The alternative is something with even bigger tyres.
Fat biking in Finland
, using mountain bikes with very thick tyres, is a unique way to get around, allowing you to cycle even on powdery snow. You'll need a day to adjust to snow cycling – the bikes must be pushed up steeper hills, for instance – but once you've graduated from the nursery slopes, the snowy wilderness is yours.
Local people benefit when you pick a remote location for your cycling vacation in Finland. Many trips run in summer – the off-season – and your custom means that some people can have year-round employment. The remoteness means it's not always practical to practise low-carbon travel. There are often car transfers to get you to your start point or from your end point.

Once you're there, you can do your bit to keep your impact low. You might be asked to clean the mountain hut yourself after you've used it to save a cleaner having to drive a long way. You'll be invited to help with foraging for dinner, which is washed down with fresh spring water.
Best time to go cycling in Finland
The best time to go cycling in Finnish Lapland is in August and September, when there's no snow, and you can start to see the Northern Lights during the nights. The season for cycling extends the further south you go. In Northern Karelia, go from May, but don't be fooled: those berries you see won't be ripe until the middle of summer. Midsummer is a magical time when, depending on weather, you might see the midnight sun. "It doesn't get dark at all during June and July," says Minna. If you want to try out fat biking, you need snow – but also daylight – so skip December and come from January to March.