Choice of safari
Paul Callcutt at our leading supplier of gorilla trekking vacations, Natural World Safaris:
All the guides that we use are the best of the best. Some safari companies are more about offering a copper bath, but we are more about the experience, the wildlife viewing and the quality of the guides first. And our clients are too. That is not to say that luxury lodges and services are not available, they certainly have their place in a location such as this, just that our priority is always in providing luxury experiential travel. I would always recommend that people take more than one visit to the mountain gorillas. This is because every time is so very different from the others, after your first visit you will relax significantly and perhaps spend less time so focused on taking pictures but actually absorb the experience a lot more.
Paul Callcutt at our leading supplier of gorilla trekking vacations, Natural World Safaris:
Gorilla tips
"When you see the gorillas, be super quiet and submissive. The gorillas largely donít care about your presence much, unless people get out of line, and Iím sure if anyone were to cross that, the gorillas would have something to say about it. But the wardens and trackers ensure that you stay where you should be, and behaving as you should be."
Photography tips
"SLR cameras are the best for these trips although a lot of people donít want to carry it. I wouldnít obsess with long zoom lenses because you are going to be so close to them. Some people turn up with a 200-300 mm zoom on an SLR and then find out that they canít get far enough away to take photographs. If I had to choose between a mid-zoom, a 24-70 or a 70-300, I would take the 24-70."
Footwear tips
"Boots with a high ankle support are important, as this can be the difference between a rolled ankle or not, as this is a trekking experience. I have seen socks and sandals on a trek. I donít get that really."
Health & safety on gorilla safaris
HEALTH
Visit your GP six to eight weeks before departure to ensure you have all the necessary vaccinations and medication. Make sure you bring all medications you might need with you, as supplies are not guaranteed in relevant countries, and gorilla tracking takes place in fairly remote areas. Bring your prescription, too.
Malaria is present in all the countries inhabited by gorillas, so speak to your GP or travel clinic about whether to take medication or not depending on the specific region you are visiting. Wear long sleeves and trousers and use your mosquito nets. Yellow fever is also a risk in these countries; most request a vaccination certificate on entry.
Tse-tse flies are around, and have a painful bite, as well as carrying sleeping sickness. They are attracted to the colour blue, so don't wear it.
As you will be on the move a lot on a gorilla safari vacation, carry hand sanitiser to use before meals. Be sure to wash fresh produce well before eating and avoid raw foods in restaurants. High end lodges around the national parks usually have an excellent standard of food.
Only drink bottled water and avoid ice in drinks.
Avoid swimming in fresh water, as water borne diseases such as Schistosomiasis (Bilharzia) are a threat. This included just paddling.
SAFETY
Rwanda and Uganda are generally safe countries to travel in, with relative political stability, but do keep up to date on the FCO website. There are exceptions on the border of Democratic Republic of the Congo, but tour operators will keep you away from unstable areas.
DRC itself is currently suffering from unrest across the country; the UK Foreign and Commonwealth Office has travel warnings in place. In 2018 Virunga National Park, the habitat for DRC's mountain gorillas, closed to tourism following violent attacks. It is expected to reopen in 2019; speak to your tour operator for more details.
Central African Republic also has FCO travel warnings, although Dzangha-Sangha Reserve remains open for tourists and gorilla tracking.
Homosexuality is, sadly, illegal in Uganda and Cameroon, and LGBT couples are at risk of discrimination and abuse if they are affectionate in public.
Our top trip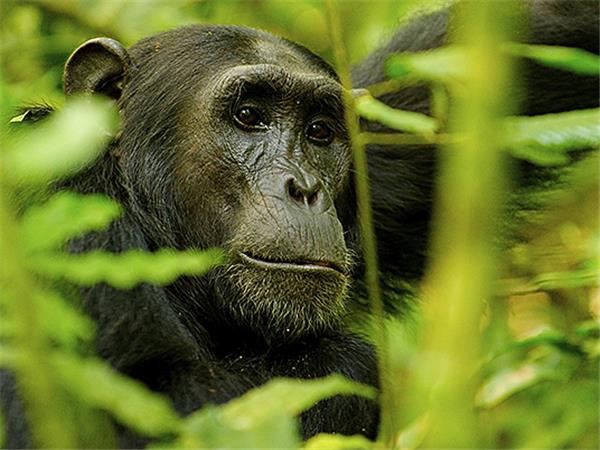 An incredible adventure into the heart of Africa
From
US $

7500

to

US $

8175
11 days
ex flights
Small group travel:
2024: 15 Jun, 13 Jul, 3 Aug, 24 Aug, 28 Sep, 2 Nov
2025: 14 Jun, 12 Jul, 2 Aug, 23 Aug, 20 Sep, 1 Nov, 6 Dec
If you'd like to chat about Gorilla safari or need help finding a vacation to suit you we're very happy to help.

Gorilla tracking advice
from our travelers
At Responsible Travel, we think the best people to advise our travelers are often... other travelers. They always return from our tours with packing tips, weather reports, ideas about what to do - and opinions about what not to.

We have selected some of the most useful gorilla safari advice that our guests have provided over the years to help you make the very most of your vacation - and the space inside your suitcase.

Gorillas!!! Interacting with them was the most exceptional experience of my life and the biggest adrenaline rush I have ever had.

The whole vacation was memorable for all the best reasons but probably the most outstanding were the 2 days spent with the Mountain Gorillas. A memory that will live with me 'til the end of my days! Be prepared for one of the best vacations of your life! - Judith Towell

Be patient. Rwanda is a wonderful country with many experiences to reward what may seem longish journeys - particularly that to Nyungwe Forest where Colobus monkeys are very interesting and there is much else to enjoy. Do use sticks and porters when available. They do make progress easier as well as giving needed income. Visit genocide sights if possible. Not at all easy but will help understanding of what Rwanda has been through. - Patrick Taylor

Just go, especially to Rwanda. The post-genocide recovery is humbling (a visit to the Genocide Memorial museum is an absolute must, I cannot imagine a more powerful educational tool than this) - and we lost our hearts to this small and extremely beautiful country. We had two days gorilla tracking which were wonderful - not least because of the great organisation and knowledge of the local guides and trackers.
- Caroline Gant

The cost is very high to see the gorillas, but it is worth it. You do get to see them and the experience is once in a lifetime. Plus, the journey there is also a great part of the experience as the drive is beautiful.
- Jacqui Wilson

Always take the option of a porter when trekking the gorillas. After paying 100's of dollars for the permit, $15 for the use of a porter is peanuts. The trek is really tiring and the porter not only carries your bag but pushes, pulls and generally helps get you into the best spots to photograph the gorillas!
- Kathy Hammond

There are nettles on the trek to the gorillas. You are going through very thick underbrush and should have long, relatively thick pants and shirts so that the nettles don't poke through. Our pants were light and the nettles got through to our legs.

More Gorilla safari articles