Iceland small ship cruises travel guide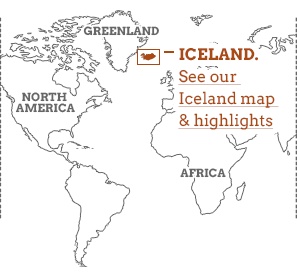 There are a couple of fundamental differences between Iceland small ship cruising vacations and land based vacations, and we don't just mean the water. Small ship cruises are not only about gaining access to some of the most magnificent sights of this geologically gorgeous country, but also the sounds. On small ship cruises all your senses are awakened, especially that of hearing, such as in remote spots like Snaefellsnes peninsula where you might wake up to whale song.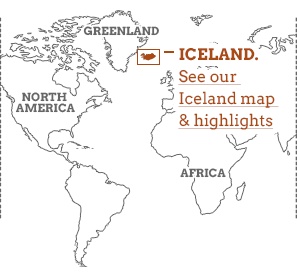 I loved the surf and turf combo: on a boat for half the time, then road tripping back through the highlands for the rest. All the elements, all the wildlife and all the landscapes wrapped into one trip

Or the Westman Islands where the croaky calls of thousands of puffins is music to your ears. And then there's that heart stopping crack of ice as the Vatnajökull glacier calves into Jökulsarlon glacier lagoon. But mostly it is the sound of silence. So, as the country's most famous singer Bjork says, "Shhh, it's oh so quiet. Shhh it's oh so still… until you fall in love", which you will with Iceland. And then… "Zing boom."
Iceland small ship cruises are...
the perfect way to see Iceland's glorious wilderness and wildlife without the coach loads.
Iceland small ship cruises aren't...
about giant floating hotels that cater to your every whim. They inspire, rather than invade.
Best time to go on a cruise in Iceland

I had a very significant birthday in September, and couldn't think of a better way to celebrate - seeing the Northern Lights and humpback whales off the North coast

The best time to go on a small ship cruise to Iceland is when the skipper says it is OK to go. These are near-Arctic waters after all, and conditions are usually only suitable for expeditions from May until September. September is great for seeing the seeing the Northern Lights, and there are whales around during most of this time too. June to August have endless daylight and temperatures reach the low 20s. Inland Iceland is drier at this time for hiking and sightseeing excursions.
Our Iceland cruising Vacations
If you'd like to chat about Iceland cruising or need help finding a vacation to suit you we're very happy to help.

WHEN TO GO ON A SMALL SHIP CRUISE TO ICELAND & WHEN NOT TO
Conditions are usually suitable for small ship cruise expeditions from May until September. It's just too cold to be out on the water for any length of time outside these milder months and, of course, it's dark, too. Late November through December and into January are seriously lacking in daylight – not great for admiring the coast from the vessel.
Iceland in winter can be striking and dramatic, but it's always cold. Temperatures can drop down to -30°C, particularly in the north, with December, January and February the iciest months. Wind chill can make temperatures feel even lower, so it's essential to pack proper thermal gear. By late January, there is daylight for about seven hours.
February and March are great times for seeing the Northern Lights, but they disappear in April, which can still be snowy, with average temperatures around 3°C.
By May the days are stretching,from almost 17 hours of daylight at the start of the month, to 20 hours by the end.
June, July and August are great times to take a small ship cruise, either around the entire island, or focussing on one area such as the wild west coast or the East Fjords. The weather is milder, with temperatures often in the low 20°Cs, and there are seemingly endless hours of daylight.
Snow comes as early as September (and can linger to May), but short break cruises to see whales, catch the Northern Lights and visit remote corners of the island run in September and October.
Is an Iceland small ship cruise for you?
Go on an Iceland cruising vacation if…
… you want to escape the overcrowded tourist route that is taking over Iceland at the moment.
… you love the idea of luxury on the water, but don't want to be surrounded by thousands of other guests. These expedition boats sleep between 70-250 passengers.
… you want to be surrounded by Iceland's wildlife, be it whales, dolphins, puffins or seals. And the odd Arctic fox if you are lucky.
… you would like to combine Iceland with a natural heritage expedition to Greenland and Spitsbergen.
Don't go on an Iceland cruising vacation if...
… you are a stickler for rigid itineraries. The captain is in charge on these trips and his/her boss is always the weather. So sometimes plans have to change.
… you favour giant, floating hotels, with myriad swimming pools and after dinner entertainment. These are smaller ships, where itineraries are as much about onshore exploration as on the water fun.
… you want to be part of the famous Iceland party scene. These trips are about enjoying nature, star gazing and chilling on deck. The only rock 'n' roll will be that of the waves.
More about Iceland cruising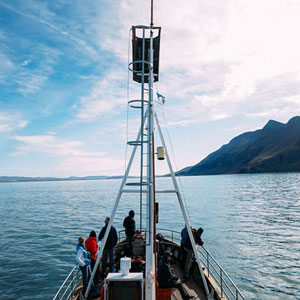 Highlights of a small ship cruise include remote peninsulas, volcanic islands, tranquil glaciers and lagoons. Plus whales, and lots of silence...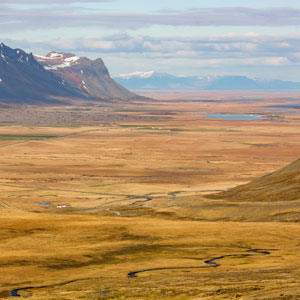 It's like the west coast of Iceland was carved especially for small ship cruises.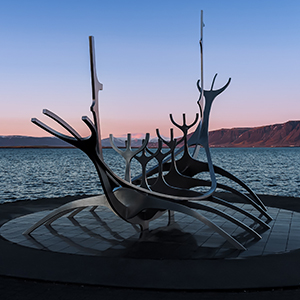 Iceland circumnavigation expeditions make getting to extraordinary places extraordinarily easy.