Iceland small ship cruises highlights
If ever there was a time to take off your watch and go for a digital detox, then a small ship cruise around Iceland is it. Because when you sail into remote spots like Hedinsfjördur in the far north of the country, or the Tröllaskagi Peninsula, you will feel as if time has stopped still. With most cruises taking place in the summer months when the sun never sleeps, it's best to just let nature's time piece guide you. On these cruises, your skipper steers you well away from the tourist crowds to Iceland's littoral laurels, such as the Westman Islands or the Westfjords. And if you go in late summer, you will hopefully have a chance to see the Northern Lights too.
Akureyri & Tröllaskagi Peninsula
1. Akureyri & Tröllaskagi Peninsula
Boats can take in both highlights in one day, while roasters have to use tunnels. Visit historic herring fishing town of Siglufjördur, explore the uninhabited utopia of Hedinsfjördur and disembark in Akureyr, the capital of the north. A landscape of eerie volcanic remnants juxtaposed with bird filled fertile plains around Lake Myvatn. Nordic noir meets Tolkien.
2. Eastfjords
Seydisfjördur is a popular spot to dock in order to explore villages and coastal virtuosity. A beautiful base with multicoloured wooden houses, head off on adventures such as horse riding, kayaking through dramatic fjords or hiking and biking in the lee of immense mountainsides. Each fjord is distinctive: Borgarfjordur framed by ethereal rhyolite cliffs, and Mjorifjordur enlivened by multiple waterfalls.
3. Höfn
One of Iceland's now struggling fishing villages, tourism is its new catch as gateway to Vatnajökull National Park, the Vatnajökull glacier and the Jökulsarlon glacier lagoon. The lagoon is where you really feel like mum has gone to Iceland, with floes from calving glaciers and icebergs of all shapes and sizes for miles around. Höfn's fishing may not be what it was, but its lobster is thriving.
4. Reykjavík & the south
Most small ship cruises start and finish in Reykjavik, giving you time to explore this ancient Norse capital, now a cultural hub and gateway to the geothermal gems of the Golden Circle. Although a marketing rather than mythical term, these sites are magical, if somewhat manic, including Thingvellir NP, Gullfoss waterfall, and the geyser rich Haukadalur.
5. Snaefellsnes Peninsula
A national park protecting the volcano of the same name, as well as the glacier that covers its 1,446m summit. If one place ever earned the title 'fire and ice' this is it. Very remote, this is a landscape of coves and multicoloured kelp, lava interspersed with heather and wild flowers, whales and wonderful birdlife. The hub is historic Stykkisholmur overlooking Breidafjördur Bay.
Vestmannaeyjar (Westman Islands)
6. Vestmannaeyjar (Westman Islands)
This volcanic archipelago is both ancient and new, most islands formed by eruptions 10,000 years ago, but the most recent in 1963. The only inhabited island, Heimaey, was evacuated when Helgafell exploded in 1973, and some houses remain covered in lava and ash. But life goes on with a population of 4,500 people, 8 million puffins and whales and dolphins in summer.
7. Westfjords
Isafjördur is the capital of this rugged and really very remote region, where you can look out at all things magnificent, be it the dramatic fjords themselves or the flat top mountains that overlook them. The Dynjandi Waterfall is another sight to behold, or take time out to enjoy some fishing, bird watching on Vigur Island or roaming the tundra in search of Arctic fox.


Our Iceland cruising Vacations
If you'd like to chat about Iceland cruising or need help finding a vacation to suit you we're very happy to help.

Iceland small ship cruises vacations travel advice
Wildlife advice
Andrew Appleyard from our supplier, Exodus Travels, is a keen birdwatcher. He shares his advice on the birdlife that can be enjoyed on a small ship cruise:

"On our trips to Iceland, Spitsbergen and Greenland, the birdlife is absolutely astounding. Beautiful eider ducks, the skuas, the phalaropes... for me, the birding was the highlight of the entire trip."
Tips on when to go
Powell Ettinger, Director of our supplier "The Small Cruise Ship Collection: "
Northern lights? Go in September; you wouldn't believe how many inquiries we get for June Northern Lights cruises – when it doesn't get dark!"
Wildlife viewing
Andrew Appleyard from our supplier Exodus:

"Our summer voyages to Iceland and beyond are in 24 hours of daylight! This makes for stunning wildlife viewing – but expect to get woken up at 3am if we see a pod of whales emerging from the bows of the ship."
Family travel tips
Powell Ettinger, from our supplier The Small Cruise Ship Collection:
"There is no minimum age, although these Iceland trips are not really suitable for young children (under seven-ish). It is a good trip for children who don't like sitting in the back of a car as you have the excitement of traveling by ship."
At Responsible Travel, we think the best people to advise our travelers are often... other travelers. They always return from our tours with packing tips, weather reports, ideas about what to do - and opinions about what not to.

We have selected some of the most useful Iceland small ship cruising vacations travel advice that our guests have provided over the years to help you make the very most of your vacation.



Spend as much time on deck, you never know when you may see something...

"Make sure you know exactly what is paid for. E.g. just because the trips are on the itinerary don't assume they are included. Also I was told of various ways I could get from the airport to the ship and I booked and paid for a return bus but at the last minute was told Pro-Ocean had arranged for pick-up at the airport….I have already recommended the vacation and a visit to Iceland to several people and can't wait to go back myself so I rate highly" – Jeanette Morrison

"Check well your excursions on shore before reserving. Plan well ahead cause cabins in the 3rd and 4th floor sell quickly!...I would reduce the carton use in the lunch boxes and encourage people to reuse those nasty plastic water bottles (we used only a pair in the whole trip)" – Eduardo Stein

"Spend as much time on deck, you never know when you may see something, really take in every moment we are privileged to be able to travel and see such wonders…A wonderful experience that fulfilled many hopes and dreams" – Paul Lee

..I have already recommended the vacation and a visit to Iceland to several people and can't wait to go back myself so I rate highly

More about Iceland cruising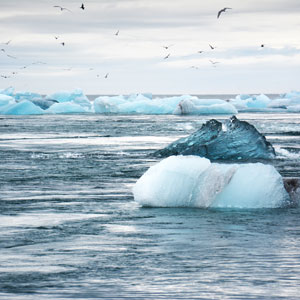 Exploring Iceland from the sea is a way to admire its geological wonders and be immersed in nature, while avoiding overtourism hotspots...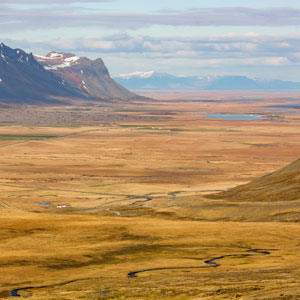 It's like the west coast of Iceland was carved especially for small ship cruises.