Temples & religion in India
From the sacred cities of Varanasi and Udaipur, to the iconic temples within the Golden Triangle, you don't need to be on a pilgrimage to appreciate the spiritual aspect of India's culture. Or indeed be moved by it. Religious practice is very much a part of everyday life throughout India, with the majority of people (approximately 84 percent) practising Hinduism. The largest minority religion is Islam followed by Sikhism, Christianity, Buddhism, Jainism, Zoroastrianism, Judaism and Bahá'í. India is, for the most part, a country where peaceful, multi faith culture reigns. From festivals to family occasions, spirituality is in many ways what makes India so special.
Hinduism & temples in India
The Hindu religion is based on the concept that human and animal spirits come back to earth to live many times in different forms and that this journey depends on how they have behaved in life, performing good or not so good deeds. The religion revolves around rituals and devotion to the scriptures. You will hear references to these scriptures when you visit temples and holy shrines, the main ones being Vedas or religious writings; epics such as the famous Mahabharata; mantras which are chants of worship; Brahmanas or sacrificial rituals; and Upanishads which are the sacred teachings.
The big, bold and beautiful temples that are often included on Indian culture vacations include Meenakshi Temple, in the temple dominated city of Madurai, Tamil Nadu. One of the oldest and most iconic temples in India, and outstanding example of Vijaynagar architecture, it has nine gopuram towers and multicoloured icons. It looks a bit like an intricate pop up book, with each temple or shrine in the vast complex boasting colourful layers all representing a mandala.
One of the oldest, working temples in India is in the Hindu Virupaksha Temple in Hampi, Karnataka. It is thought to date back as far as the 7th century, although it would have been a lot smaller back then and has developed into a temple complex over the centuries, now protected by UNESCO. One of its most impressive architectural features is a 50m, nine tiered tower, as well as numerous shrines within its inner courts. It has a religious festival and a chariot festival, both in February.
Our India culture Vacations
Rajasthan's religious sites
Rajasthan's religious sites
Although more famous for its palaces and royal history, there are some spectacular temples to be seen and revered in Rajasthan. Pushkar, for example, is a sacred town for Hindus, and spectacular, spiritual experience for all travelers. Pushkar Lake is considered holy water and is, therefore, surrounded by over 400 temples, including the multicoloured Brahma Temple. There are ghats galore, which are steps that take worshippers into the waters. An hour or so north of Udaipur lies the impressive Jain temple complex at Ranakpur, one of five sacred Jain sites in the country. Located in the Aravalli hills, this ornate temple dates back to the 14th century and is a stunner, with three storeys and a plethora of intricately carved pillars.
A pilgrimage through Kerala
A pilgrimage through Kerala
With Kerala nicknamed God's Own Country, there would have to be some stunning temples, wouldn't there? Although be prepared; many of them are not open to non worshippers. The most famous and indeed stunning is Sri Padmanabhaswamy, in the capital city of Thiruvananthapuram. With elegant Dravidian style architecture, a seven storey tower made from pale granite and boasting the obligatory ornate images, it is definitely worth a visit.
The 2,000 year old Janardana Swami Temple has a wonderful location close to the beach at Varkala. Considered to have holy waters, it has also become an important Ayurveda treatment center. The beautiful white marble Dharamnath temple in Cochin is also regarded to be the most important shrine for the Jain community in Kerala.
Diana Syrett, Managing Director of one of our top suppliers, Kerala Connections:

"In Kerala, with three exceptions, non-Hindus are not allowed inside temples at all, not even in the grounds, and sometimes they have security guards to make sure you don't go through the gates. It's really quite strict. Whereas Tamil Nadu and Karnataka are much more laid back about it, and even in major pilgrimage centers such as Madurai, one of the biggest in India, a non-Hindu can go right the way around, inside the temples and only the inner sanctum is kept private."
Buddhism & temples in India
Buddhism has its origins in India and Nepal, and the majority of India's Buddhists live in the Himalayan region and comprise less than one percent of the population. That is more than a handful, however, with at least eight million practising Buddhists in the country. The Buddhism practised in the north is mostly Tibetan Buddhism. There are some Buddhist regions towards the border with Myanmar, where the form of Buddhism is known as Theravada Buddhism. It is similar to that practiced in Myanmar, Sri Lanka and Thailand.
The number of Buddhists in India was dwindling until the influx of Buddhist refugees who fled from Tibet with the Dalai Lama in 1959. Dharamsala is the nearest town to McLeod Ganj, the home of the Dalai Lama and the exiled Tibetan government. Dharamsala means 'spiritual dwelling' and it has been a place of pilgrimage for centuries. You do feel a sense of greatness here, not just from His Holiness' Temple in the Tsuglag Khang complex but also from the omnipresence of the Himalayas.
Other important Buddhist places of worship, temples and shrines include Bodh Gaya, about 250km from Varanasi and believed to be the place where Buddha attainted spiritual enlightenment. Here, the Mahabodhi temple complex is the holiest of grounds for Buddhists. Sarnath is where Buddha walked to give his first sermon in 500 BCE and is an important place of pilgrimage today just 10km north of Varanasi. The site of the sermon is marked by a 34m high shrine.
Although many were destroyed, there are still some stunning Buddhist monasteries, or gompas, in India. Hemis Monastery in Ladakh is the largest in the region and is just outside the town of Ley, built in traditional Tibetan style with two segments: the Dukhang or the assembly hall, and Tshogkhang which is the Temple. Its courtyard has colourful sacred paintings and, not surprisingly, is a very Zen place to visit.
Although many were destroyed, there are still some stunning Buddhist monasteries, or gompas, in India. Hemis Monastery in Ladakh is the largest in the region and is just outside the town of Ley, built in traditional Tibetan style with two segments: the Dukhang or the assembly hall, and Tshogkhang which is the Temple. Its courtyard has colourful sacred paintings and, not surprisingly, is a very Zen place to visit.
Thiksey Monastery, 20km outside Leh, has an impressive location taking over the side of a hill with its 12 storeys of white washed wonderment. Pilgrims climb up to visit it and also take in the 15m high statue of Buddha, the largest in Ladakh. Throughout Ladakh you will find gompas, stupas or shrines scattered throughout the mountains, such as Shanti stupa on a hilltop in Chanspa near Leh or Rizong monastery, Ladakh's most remote place of worship north of Alchi.
There are several other Buddhist monasteries of note in other Indian states, such as the Namdroling Nyingmapa Monastery in Coorg, Karnataka. This is particularly popular on the eve of every Tibetan New Year, or Losar, in February, when Buddhist practitioners come from all over the world and celebrations continue for weeks. In Darjeeling, the Ghoom Monastery is a must see, just 6km outside the main town and the oldest in the region. It is believed that it has some of the oldest Buddhist scriptures in the world and is, therefore, an important center of Buddhist studies.
Our top India culture Vacation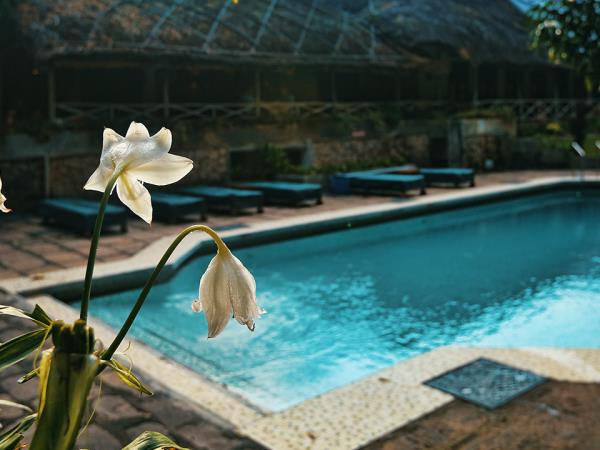 Revitalize in Kerala - A most wonderful and balanced trip
From
£

1349

to

£

1779
11 days
ex flights
Tailor made:
This trip can be tailor made throughout the year to suit your requirements
If you'd like to chat about India culture or need help finding a vacation to suit you we're very happy to help.

Close to 15 percent of Indians identify as Muslim, a total of over 100 million people, making it one of the largest Islamic nations in the world. Islam has played a huge role in Indian heritage, with the Mughal Empire dating back to the 8th century and bringing with it not only religious change but architectural and linguistic influences, too. The language of Urdu (or Hindustani) originates from this period and is used in places where there are large Muslim populations, or cities which were bases for Muslim Empires in the past, such as Uttar Pradesh, Madhya Pradesh, Bihar and Karnataka.
There are many great mosques, or
masjids
. In the state of Jammu and
Kashmir
, one of the most iconic mosques is Hazratbal Masjid, an elegant white marble place of worship on the banks of Dal Lake in Srinigar. It is considered to be the state's holiest shrine mainly because it has a holy relic there, said to be a hair belonging to the Prophet Muhammad. It certainly has the most ethereal, waterfront location, in the heart of the Kashmir Valley, with a backdrop of snow capped Himalayas.
Jonny Bealby, founder of our supplier Wild Frontiers, who has been visiting Kashmir for three decades:

"The main spiritual vibe of Kashmir is Sufi Islam, which was brought to the vale by Shah Hamadani in the 14th century. This is a more laidback, mystical form of Islam which can be experienced in the main Shah Hamadan Mosque in the Old Town. Getting invited to a wedding is another great way to see spirituality in action, as is joining the Almanat pilgrimage which takes place every year between April and June when Hindu pilgrims go to see the famous ice lignum in the hills north of Sonomarg."
The oldest mosque in India is actually at the other end of the country in Kerala. Cheraman Juma Masjid dates back to the year 629 and was built by Malik Deenar, thought to be a contemporary of Prophet Muhammad. In the Thissur district, about an hour north of Kochi along the coast, it has been renovated many times, but retains a Kerala style of architecture. As well as being the oldest mosque in India, it has a revered ancient oil lamp that is said to have been burning nonstop for a millennium.
India's largest mosque is Taj-ul-Masajid in Bhopal, Madhya Pradesh; its pink façade is dominated by two 18 storey minarets covering a vast 400,000m2. Its construction was on a stop start basis since it began in the mid 19th century, and it was only completed in 1986. It still boasts stylish Mughal architecture with pillars, domes, marble and intricate design throughout, all overlooking Motia Talab Lake.
If you are visiting the Golden Triangle, there are two important mosques en route. Nagina Masjid is inside the UNESCO World Heritage Site of Agra Fort, and is a white marble marvel built by Mughal emperor Shah Jahan between 1631 and 1640. This emperor also built Jama Masjid, one of the Mughal beauties within the UNESCO walled city of Old Delhi and which also competes for title of the largest in the country with its three gates, four towers and iconic minarets. It can hold a congregation of 25,000.
Amritsar is the center of Sikhism in India and its famous Hari Mandir gurdwara, or Golden Temple, is surrounded by a sacred lake and reached by a white marble causeway; it's a serene, beautiful and incredibly welcoming place. Built on a square platform, you access it along a boardwalk stretching out across the lake with a path going around the whole temple. Ornate and exquisite, Sikh pilgrims come here from all over the world. No matter what your beliefs, you won't be disappointed.
The word gurdwara translates from Hindi as 'door to the guru' and there are thousands of them throughout India. Other gurdwaras of note include Gurudwara Bangla Sahib in Delhi; its marble buildings and decorative inner pool is a place of absolute serenity just a stone's throw from the ever busy Connaught Place, New Delhi. In contrast, Gurdwara Pathar Sahib just outside the Himalayan town of Leh in Ladakh is pretty far out there.