TOP 10 LEARNING HOLIDAYS
---
TAKE A BREAK & LEARN A LOT
A learning vacation is a perfectly poised package, combining instruction in an inspiring, supportive environment, with travel and exploration, too. It's a chance to discover new skills and new countries; gain a hobby but also an understanding of the local language, people, culture and landscape. We think that's a pretty rewarding way to travel; our top 10 learning vacations explain where and how.
1. Photography in Iceland
---
Iceland begs to be photographed. Its wild coastline and icy landscapes make dramatic subjects, and photography vacations run in winter and summer here, with the chance to capture the aurora borealis, too. Trips run by photographers who live in Iceland and understand its landscapes, light and terrain provide the most inspiring breaks, with workshops, post-processing tuition and shared viewing sessions adding to the learning mix.
When to go: May and June for the midnight sun and birdlife, September to October and January to March for icy landscapes and the aurora
Our top selling trip:
Northern lights photography vacation in Iceland
Read more:
Photography guide
and
Iceland travel guide
3. Snow shoeing in Austria
---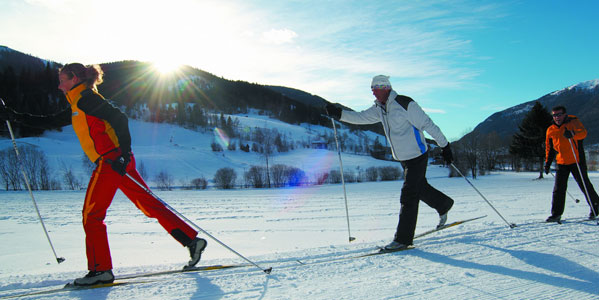 Learn to snow shoe and cross country ski in snowy Austria, with daily tuition and an expert guide accompanying you on each excursion. Practise and improve in the shadow of Grossglockner – with evenings spent relaxing in the wood-fired hot tub at a boutique mountain chalet. A week is enough to get the hang of it, with time out for yoga sessions or downhill skiing, too.
When to go: December to March
Our top selling trip:
Austria snow shoeing vacation
See all our trips:
Winter vacations in Austria
Read more:
Austria travel guide
4. Warrior training in Mongolia
---
The skills taught on a warrior training vacation in Mongolia are not exactly transferable, but you'll have a blast trying them out. Live like one of Genghis Khan's 13th century fighters, learning Mongolian wrestling, how to shoot a bow and arrow on horseback and how to cook Mongolian dishes. Stay in a traditional ger tent, too – an incredible and unusual way to immerse yourself in life on the steppe.
When to go: June to September
Our top selling trip:
Genghis Khan warrior training in Mongolia
See all our trips:
Vacations in Mongolia
Read more:
Mongolia travel guide
5. Salsa dancing in Cuba
---
The Caribbean is the birthplace of salsa and in Cuba, small group dance vacations take you from two left feet to salsa master in a couple of weeks. The best trips partner you with a professional Cuban dance tutor and include accompanied nights out to a music clubs and dance venues, with accommodation in Cuba's friendly
casas particulares
, for a deep insight into Cuban life.
When to go: Throughout the year
Our top selling trip:
Cuba salsa dance vacation
See all our trips:
Special interest vacations in Cuba
Read more:
Cuba travel guide
and
Cuba cultural vacations travel guide
6. Kayaking in Scotland
---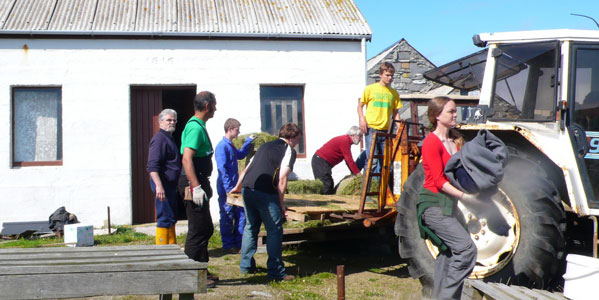 Ideal for beginners looking to develop their skills and confidence, while also enjoying stunning natural surroundings, this Scottish Highlands kayaking vacation is based on the shore of Loch Torridon. Staying in a comfortable bunkhouse, groups of up to eight paddle out under the watchful eye of an experienced kayaking guide to learn the basics in a safe, inclusive environment. Women-only departures are also available.
When to go: April to September
Our top selling trip:
Learn to kayak in the Scottish Highlands
See all our trips:
Sea kayaking vacations
and
Lake and river kayaking vacations
Read more:
Sea kayaking travel guide
and
Sea kayaking travel guide
7. Painting in Spain
---
Improve your skills and find inspiration aplenty on a painting vacation in Spain. These relaxed, fun trips suit beginners and experienced painters alike, with expert tuition from professional painters. Park yourself under a shady tree and enjoy painting spectacular valleys, mountains, beaches and white villages, with great food and wine rounding off each day.
When to go: June, September and October
Our top selling trip:
Painting vacation in Andalucía
See all our trips:
Special interest vacations in Spain
Read more:
Spain travel guide
8. Cooking in Thailand
---
A cooking vacation in Thailand is, happily, also a tasting vacation, with boundless opportunities to eat, enjoy and master Thai cuisine. A tailor made vacation that explores the entire country and its regional food in two weeks or so will give the best overview, with a tasty blend of time with guides, time with local people and time on your own to explore as you choose.
When to go: Throughout the year
Our top selling trip:
North Thailand group vacation a food adventure
Read more:
Cooking & food vacations travel guide
and
Thailand travel guide
9. Scuba diving in the Red Sea
---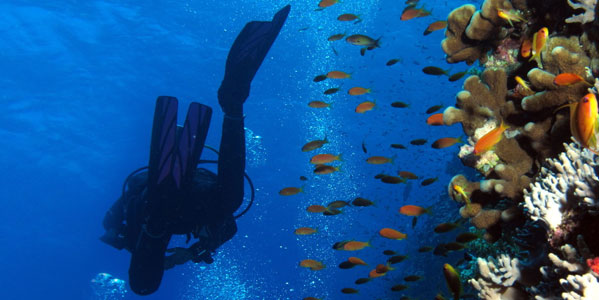 The abundant fish and coral in the warm waters of the Red Sea make an appealing backdrop for a dive course. Look out for vacations that keep group numbers really small – a ratio of four students to one PADI Instructor will ensure you learn in a calm, controlled way and cause less impact on the environment. Open Water courses can take you from a beginner to certified diver in four days.
When to go: Throughout the year
Our top selling trip:
Learn to scuba dive in the Red Sea
Read more:
Egypt travel guide
and
Scuba diving travel guide
10. Pilates in Greece
---
Learn the art of Pilates as part of a week-long wellness retreat that helps you find your balance (literally and figuratively). You'll be under the encouraging guidance of Ioannis and staying in a stone house on the Pelion Peninsula, where every terrace comes with soaring sea views – including the pool and dining terraces. You'll also get the chance to learn about meridian stretching and qi gong.
When to go: June and September
Our top selling trip:
Pilates wellness retreat in Greece
See all our trips:
Wellness vacations in Greece
Read more:
Greece wellness travel guide