To really appreciate Montenegro's beauty, see it from above. That's especially true in summer, when coastal resorts are busy with tourists, while the mountain regions are cooler and less crowded. Our Montenegro vacations feature activities like kayaking on Lake Skadar and mountain biking – perfect for families and led by expert instructors who grew up in the area. For those who prefer more independence, there are self drive vacations in Montenegro or self guided walking trips around and above the Bay of Kotor, where you can avoid the cruise crowds of July and August.
Our top Montenegro vacations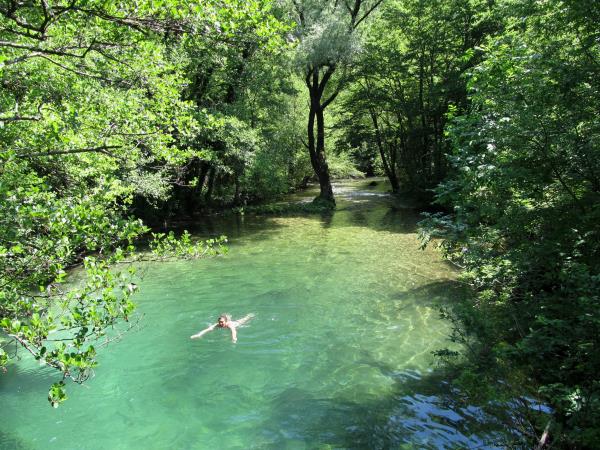 7 days
ex flights
An active villa vacation at stunning Lake Skadar, Montenegro
Small group
2022: 17 Apr, 24 Apr, 1 May, 8 May, 15 May, 22 May, 29 May, 5 Jun, 12 Jun, 19 Jun, 26 Jun, 3 Jul, 10 Jul, 17 Jul, 24 Jul, 31 Jul, 7 Aug, 14 Aug, 21 Aug, 28 Aug, 4 Sep, 11 Sep, 18 Sep, 25 Sep, 2 Oct, 9 Oct, 16 Oct, 23 Oct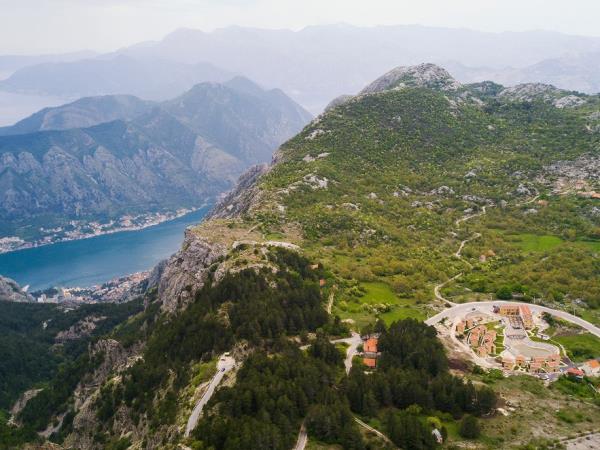 15 days
ex flights
Explore the coast and stunning interior of Montenegro.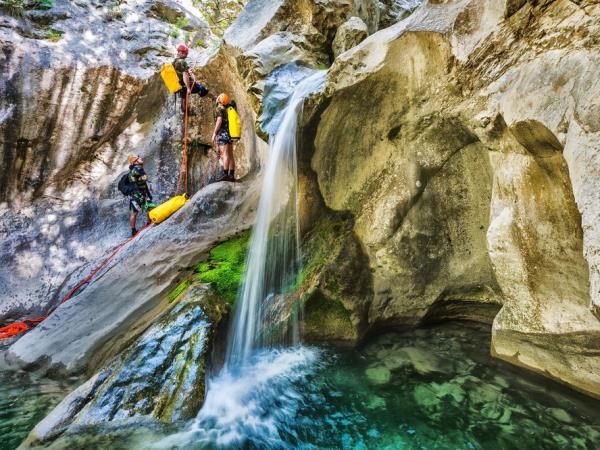 8 days
ex flights
A Fantastic Adrenaline Adventure Fun Vacation!
Small group
2022: 30 Apr, 7 May, 14 May, 21 May, 28 May, 4 Jun, 11 Jun, 18 Jun, 25 Jun, 2 Jul, 9 Jul, 16 Jul, 23 Jul, 30 Jul, 6 Aug, 13 Aug, 20 Aug, 27 Aug, 3 Sep, 10 Sep, 17 Sep, 24 Sep, 1 Oct, 8 Oct, 15 Oct, 22 Oct, 29 Oct
Best time to go on vacation to Montenegro
The best time to go to Montenegro is just outside the summer months, as the country is so small that the coast can feel very crowded. Peak season is a great time to enjoy the mountainous national parks, however – Kotor on the coast can reach 30°C in summer, whereas inland Cetinje averages 22°C. Lake Skadar has its own microclimate as it's surrounded by mountains, so it's not quite as baking in summer but definitely warm enough for swimming. Hikers can ramble happily and mountain bikers ride the trails until November.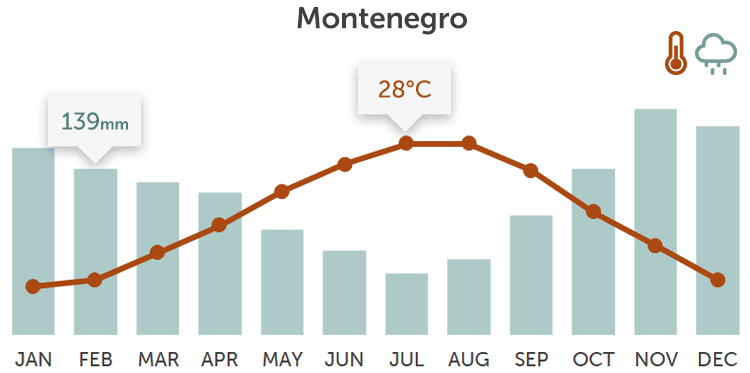 Map & highlights
Despite being Montenegro's former capital, Cetinje has an almost villagey feel to it. Besides its historic and cultural attractions, the city also serves as the hiking and mountain biking gateway to Lovcen National Park. Durmitor National Park is also great for multi activity vacations, with white water rafting, horse riding and winter snowshoeing all popular. Local guides can take kayakers to the hidden beaches and secret pools of Lake Skadar National Park. Perast is one of Montenegro's prettiest little towns. It's on the Bay of Kotor – a striking destination for small ship cruising vacations.
1. Cetinje
This is the historic capital, tucked into a small valley overlooked by the Lovcen mountain. It has a fascinating history, becoming an ambassadorial base for European powers during the rise of the Ottoman Empire, as Montenegro remained a small independent state. Which explains the European influences in its well protected ancient architecture, from monasteries to museums. Also the gateway to the Lovcen National Park.
2. Durmitor National Park
Located in the northern rocky massifs, its Mount Durmitor plateau and long list of luscious lakes have long attracted hikers in the know. The River Tara canyon cuts through it, now becoming popular for white water rafting. It is also famous for horse breeding, and thus a top spot for horseriding vacations too. The town of Zabljak is the heart of the park, also a snowshoeing favourite in winter.
3. Kotor
Exquisitely located at the top of the Bay of Kotor, a fjord-like, island-filled inlet that is enveloped by mountains. Unlike many of Montenegro's bay areas, high rise developments have been prevented due the Bay's and the gorgeous medieval, walled town of Stari Grad's, UNESCO World Heritage status. When the cruiseshippers disembark, it's easy to head to the hills, by bike or on foot, for views that stretch way beyond the liners.
Lake Skadar National Park
4. Lake Skadar National Park
The border with Albania cuts through both Lake Skadar and Prokletije Mountains that surround it. These peaks are reflected perfectly in the lake's calm waters which, at 400 km², is enormous, making it perfect for kayaking. And unlike other great lakes such as Como or Constance, this one is untouched by tourism. Just a bevy of birds, lilies, fish and the odd nun from a medieval island nunnery in a rowing boat.
5. Lovcen National Park
One of our favourite mountain biking and hiking havens, a highlights of this park is trekking up to the top of Mount Lovcen, to visit the mausoleum of the much beloved ruler, philosopher and poet, Njegos who died in 1851. This trip is still felt to be like a bit of a pilgrimage for many Montenegrins, as he is thought to have been the pioneer of a peace loving and human rights driven Montenegro.
6. Perast
Although there are many idyllic small towns dotted along the coast, once you get away from the concrete monstrosities of Budva and Petrovac, this is considered to be one of Montenegro's prettiest. Located on Kotor Bay, it has a Venice feel to it, with its Italian-style waterfront churches and palaces that catered for rich shipbuilders in their day. It has a crumbling chic and waterfront wonder about it, and is not to be missed.
Adventure vacations in Montenegro
You would struggle to find a country as well set-up for
adventure vacations
as Montenegro. Every day promises a new challenge: white water rafting on the Tara River in Durmitor National Park; kayaking on the river or in the sea; canyoning with expert instructors; hiking in the mountains, with the promise of a deserted lake to dive into once you've worked up a sweat. Like an airport thriller, the adventures come tumbling one after another in Montenegro – choose a small group vacation or tailor made trip where you can pick-and-mix your activities.
Walking vacations in Montenegro
Walking vacations
are the best way to discover Montenegro's mountains, lakes, forests and coast. Itineraries are typically a week long, and you can either join a guided small group trip with like-minded ramblers or opt for a tailor made jaunt. Both promise a mix of challenging steep climbs and gentle downhills, so you'll need plenty of puff as well as a head for heights. You'll be led by passionate local guides keen to show off their country's manifold charms – expect diverse and picturesque landscapes dotted with old fortresses, villages and waterfalls. The best time to walk is between April and October, skipping the peak summer months.
Cycling vacations in Montenegro
You might look at those mountains and think, "Do I really want to cycle in Montenegro?" The answer, if you're comfortable with a few hours in the saddle, is most definitely yes. This Balkan beauty is a relatively undiscovered cycling destination, but perfectly suited to two-wheeling it. You'll tackle flexible routes around 50km in length each day, with long inclines so your calves and thighs won't give you too much grief. Don't think speed and hard slogs. Instead, self guided
cycling vacations
ease you from mountain to coast, forest to lake, with a refreshing beer or dip in a secluded natural pool never too far away.
Family vacations in Montenegro
One advantage to Montenegro being such as small country is that you won't be constantly plagued with calls of "Are we there yet?" from the backseat when driving around. The best option, of course, is not to drive at all and join an organised
family vacation
where your hosts are in charge of getting you from A to B. Families with active kids particularly suit Montenegro. There are accessible mountains everywhere, gorgeous beaches, and activities that range from rafting and kayaking to canyoning and mountain biking. This is the kind of vacation where you're blissfully asleep as soon as your head hits the pillow every night.
Small ship cruising in Montenegro
The Bay of Kotor is one of the most popular locations to spend a few days on a
small ship cruising
vacation in Montenegro. This UNESCO-listed flooded river valley is studded with tiny islands and pretty little towns. You might sail aboard a gulet, perhaps exploring by bike during the day. Or if you want to see as much of the region as possible in a short time, week-long cruises of the Adriatic by luxury motor cruiser also take in parts of Croatia, Albania and Greece. The advantage of small ship cruising is that you can access little ports and bays that larger, more intrusive vessels cannot.
Multi activity vacations in Montenegro
Just 20,000km² in size, Montenegro packs in enough activities to make a country six times as large blush. The beautiful coast is short, so it's natural for
multi activity vacations
to head inland and upwards. Days fly by with mountain biking, hiking, kayaking, canyoning and rafting, all led by professional guides, but there's always time to catch your breath and drink in the views. And the beauty of Montenegro is not just in its landscapes. It's in the warmth of local people happy to share their culture, and the fact that, unlike many activity vacation destinations across Europe, Montenegro remains relatively undiscovered.