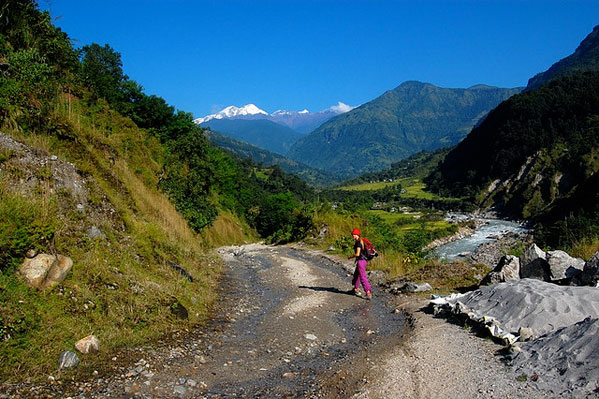 Every trek in Nepal entails good health and a degree of physical fitness – you don't need to be a gym bunny, but you will need to feel comfortable with walking for between 5 and 8 hours a day, sometimes in adverse weather conditions.
Typically you will be sharing your experiences with between 4 and 20 like-minded travelers and you'll have a group leader with you, porters to carry your kit and a local English-speaking guide. The cost of your accommodation, which will be a combination of hotels – in Kathmandu where you'll begin and end your trek - and local teahouse lodging in the mountain villages you'll pass through, will be included in the overall cost of your trip, as will airport transfers, private transport, entrance fees, trekking permits and most meals unless otherwise specified. It's important to remember that you will need additional money for tipping at the end of your trek; as an approximate rule of thumb, £60 should cover it.
Trekking is a strenuous undertaking, it's hard work on your knees and on your lungs too, especially in areas of higher-altitude: at 5,400m, the air holds half the oxygen it does at sea level, so it's vital that you familiarise yourself with the danger of altitude sickness and how best to combat it.
Do not be put off or afraid though – our tour operators and the local guides and porters they employ have a vast knowledge of the incredible landscape in Nepal and are trained to spot the first signs of anyone that might be struggling. You'll be well looked after.