Environmental tips
Richard Goodey, from our supplier Lost Earth Adventures shares his Nepal travel advice on reducing rubbish: "The problem with rubbish is Nepal isn't monumental, but it is an issue. What we advice tourists to do is eat as the locals do: eat the rice, the lentils, the fresh fruit and vegetables. Tourists tend to bring with them plastic water bottles, packets of crisps and chocolate bars for energy, so without thinking, they are adding to the rubbish problem and the Nepalese are picking up on this - if they can sell you a Mars Bar for 50p, to them that's massive money. It's fine to eat foods like that, but take your rubbish with you back to Kathmandu and throw in the bin there because up in the Himalaya, they bury it in the ground, or they burn it and that's no good."
Advice on how to be prepared
Brendan Phelan, from our supplier Exodus shares his Nepal travel advice on surviving power cuts: "Power cuts are a regular thing in Nepal and occur daily for up to 14 hours. Some of the bigger hotels in Kathmandu and Pokhara have generator back up, but that's not the case in homestays along the trekking routes where only candles are provided. Pack extra flashlights and spare batteries for any electronic equipment, but always remember to keep dead batteries with you and dispose of them back at home where they'll be disposed of properly."
Tips for Adventurers
Richard Goodey, from our supplier Lost Earth Adventures shares his Nepal travel advice on mountain sports: "The reasons behind why 90 percent of people visit Nepal are its lakes, mountains and rivers. For mountain sports, it's a playground and it's cheap: if you're trekking take decent waterproofs and some hiking boots, everything else you can buy; if you're going for kayaking, go to the Sun Kosi, which is great for beginners and intermediates. There's also a big paragliding scene and mountain biking is huge. If you mountain bike, Nepal is a phenomenal destination because you can access incredible places easily - you can hire a local taxi driver to take you right to the top of a dirt road, get out at the top, and ride down the side of a mountain using the footpaths. Labour is cheap in Nepal, in the Alps you'd have to pay an extortionate daily lift pass, in Nepal you can get to the top of a mountain for £5."
Packing tips
Brendan Phelan, from our supplier Exodus shares his Nepal travel advice on what to pack:
"Most trekking clothes and equipment are available to buy in Nepal, but beware of poor quality fakes. It is always better to pack light wherever possible though and it's advisable to buy sleeping bags and simple clothing in Nepal, which you can then give away at the end of your trip. If you're not trekking, Nepal is warmer than most people expect, so you won't need much heavy clothing during the day."
Transport advice
Richard Goodey, from our supplier Lost Earth Adventures on how to travel safely in Nepal:
"In terms of traveling in Nepal, a lot of the danger lies with the driver of the bus driving unsafely – there's no such thing as speed limits and they will overtake on blind bends. We only use private transport on all of our trips; we don't use any public transport and all of our drivers are trained to drive to a safe standard. There are also lots of mopeds on the roads carrying families, none of which will be wearing a crash helmet, so if you plan to hire a car, do so from a reputable company and only drive during the day. Be aware that pedestrians account for 40 percent of road fatalities because pavements, especially in rural areas, are practically non-existent and pedestrians do not have priority. This is a place where travel is definitely not for the faint hearted; keep your wits about you and stick to organised, private transport if you're ever in doubt."
HEALTH
Visit your GP or travel clinic at least 6-8 weeks before departure to ensure you have all the necessary vaccinations and that they are up to date.
Medical treatment is expensive at western travelers' clinics in Nepal and healthcare is poor in most places outside the Kathmandu Valley and Pokhara. Make sure you have adequate travel health insurance and accessible funds to cover the cost of any medical treatment abroad, emergency helicopter evacuation and repatriation.
If you do need to receive medical treatment in Nepal, up-front payment may be required even if it is covered by your insurance.
If you need emergency medical assistance during your trip, dial 102 and ask for an ambulance.
You may find the high mountain altitudes demanding. Familiarise yourself with the dangers of altitude sickness, especially if you are trekking in remote areas.
Many travelers experience stomach upsets in Nepal. These are not usually serious, but do be prepared, and bring medication including rehydration and diarrhoea remedies to ensure this disrupts your trip as little as possible.
There is no malaria risk in Kathmandu, Pokhara or the mountain trekking areas, but malaria does exist in the southern belt of Nepal (the Terai) and risk is highest in the months of June, July and August, so consult your doctor or travel clinic about the best medication to take, especially if traveling to Nepal with kids.
Drink bottled water and avoid ice cubes. Invest in a water purification flask such as the LifeStraw.
Apply insect repellent to skin and clothing to prevent being bitten: wear long sleeves, long trousers, hats and shoes (rather than sandals), and for rural and forested areas, boots are preferable, with trousers tucked in, to prevent tick bites.
Kathmandu's polluted air gives many people respiratory infections within a few days of arrival; asthmatics should take particular care - minimize exposure by staying off the main streets, and think about bringing a filtering face mask if you're spending much time in the Kathmandu Valley.
Personal hygiene is paramount in Nepal. Wash your hands often and use antibacterial soap or gel. Keep any cuts clean and disinfected.
SAFETY
Pick pocketing and bag snatching are common in Nepal, particularly in airports and on buses. Take particular care in the areas of Thamel, Sanepa and Kupondol in Kathmandu and be mindful that your valuables are not on show. Always use your hotel safe. As in the case of reaching Everest, air travel is sometimes unavoidable in Nepal. Check the weather conditions before traveling - bad weather conditions in mountainous and hill regions could increase the risk to your safety and cause lengthy delays. The general standard of driving throughout Nepal is poor and badly regulated. Roads are very congested, drivers are not properly licensed, and vehicles are poorly maintained. There are few pavements outside central Kathmandu, but pedestrian right of way doesn't exist, so exercise extreme caution. There is a gay scene in Kathmandu and the government are taking a more progressive stance, but homosexuality is still frowned upon, so same-sex couples should act discretely. Trekking in Nepal often involves treks to very remote areas. Always use a reputable trek provider, don't veer off established routes and walk in groups – never trek alone. Keep an eye on the local press to find out about impending strikes, demonstrations and curfews. Don't ever break curfews as there is a risk of being shot.Earthquakes are common right across Nepal, and a lack of emergency equipment and medical facilities in remote regions can increase their impact. Check with your tour operator to see what contingency plans they have in place, in the event of a large tremor.
Our top Nepal Vacation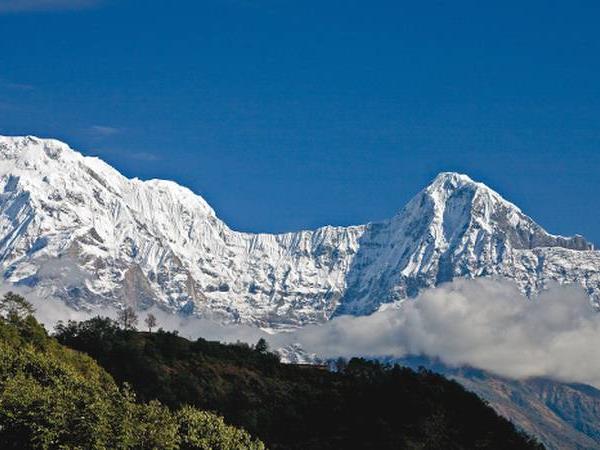 From the Annapurna Range vistas to jungles of Chitwan NP
From
US $

1850

to

US $

1940
11 days
ex flights
Small group travel:
2023: 17 Sep, 24 Sep, 1 Oct, 8 Oct, 15 Oct, 22 Oct, 29 Oct, 12 Nov, 19 Nov, 26 Nov, 3 Dec, 10 Dec, 24 Dec
2024: 7 Jan, 14 Jan, 28 Jan, 4 Feb, 11 Feb, 18 Feb, 24 Feb, 3 Mar, 10 Mar, 17 Mar, 31 Mar, 9 Sep, 15 Sep, 22 Sep, 6 Oct, 13 Oct, 20 Oct, 27 Oct, 10 Nov, 17 Nov, 24 Nov, 1 Dec, 8 Dec, 22 Dec
If you'd like to chat about Nepal or need help finding a vacation to suit you we're very happy to help.

At Responsible Travel, we think the best people to advise our travelers are often... other travelers. They always return from our tours with packing tips, weather reports, ideas about what to do - and opinions about what not to.

We have selected some of the most useful Nepal travel tips that our guests have provided over the years to help you make the very most of your vacation - and the space inside your suitcase.

When someone thinks they can do a trek, they should understand what they are getting themselves into in Nepal - these are big mountains we're talking about!

"Don't expect everything on your itinerary to stay as planned and don't expect there to necessarily be a big group of people on your trip" - Mandy Bryan

"It made me feel very uncomfortable watching a very small man in a pair of cheap trainers struggle up the hill carrying all our gear and it will make you feel worse if you have brought huge amounts of gear, so leave what you don't need at home." - Tessa Lash

"We went to Nepal in the off-peak winter season. Although mountain views are not always clear this time of year, it was compensated by the lack of other tourists - for 3 days on our trek we were the only white people and the places we stayed were never full or crowded." - Lotte Risbridger

"Trekking means different things to different people. When someone thinks they can do a trek, they should understand what they are getting themselves into in Nepal - these are big mountains we're talking about!" - David Whetham

Journeys by car through the mountains are lengthy, frustrating and they feel dangerous.

"Journeys by car through the mountains are lengthy, frustrating and they feel dangerous. Internal flights seem much safer and save a huge amount of time - I took a very unpleasant 7 hour car journey from Kathmandu to Chitwan, but I flew back for £50 in 19 minutes!" - Mark Collier

"Take the opportunity to buy antibiotics cheaply and without prescription in Kathmandu as an insurance policy against stomach bugs, but look for a reputable pharmacy." - Colin Cheshire

"No need to bring US dollars as you can exchange your own currency to local Nepalese rupees easily in Kathmandu and Pokhara." - Neil Whittemore

"Be relaxed and open minded to new people and the different culture in Nepal and you will have the experience of a lifetime." - Murray Hendriksen

"Diamox can be useful in treating altitude sickness, but it can also have really unpleasant side effects (not unlike altitude sickness), so don't rely on it being the solution." - Jo Homewood

"For visits to Chitwan, wearing colours that blend into nature work better and tipping is customary so bring a little extra cash for tips." - Simone Bothwell