Places to visit in Nepal
---
Make the most of your time
There is a veritable bucket list of amazing places to visit in Nepal, but firstly you should lower your expectations – not of the incredible places you'll see, but of the time it will take you to get there. This is Nepal. The roads are in bad condition, driving is slow, and two hours late is considered on time. Roads are often steep, sheer and winding, too, which can bring a white-knuckle element to travel here. For trekking, you'll need a great pair of hiking boots, walking poles and strong calves.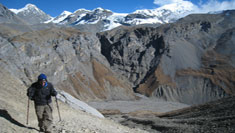 Annapurna Circuit
The Government of Nepal's 2017 tourism statistics stated that 70 percent of visitors to the country come to trek and mountaineer. A huge number of them trek the Annapurna Circuit. It's known for its diverse landscape, leading from jungle to alpine forest, and entails a 125km circumnavigation of the breathtaking Annapurna range. Despite controversy over road construction, the circuit's popularity is proof of its position as one of Nepal's greats.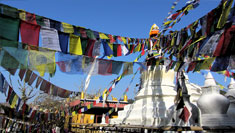 Bhaktapur and Namo Buddha
Only 12km east of teeming Kathmandu, Bhaktapur is an atmospheric nod to the past, an old city with few signs of modernity within its tangled maze of backstreets. The architecture is a proud Newari blend of monuments and temples and thought the Gorkha earthquake of 2015 damaged a great many ancient buildings, reconstruction work is piecing the city back together.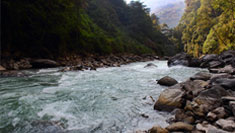 Bhote Koshi
If you're handy with a paddle and up for a challenge, the Bhote Koshi, which runs through Nepal from its glacial headwaters in Tibet, is the steepest and toughest commercial rafting river in Nepal. At its easiest, rafting this river is probably akin to being thrown in a freezing toilet and flushed, just a lot prettier and a lot less weird. A great pre-hike day trip.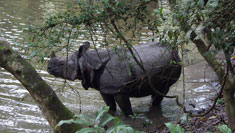 Chitwan National Park
Chitwan's past is haunted by some horrific hunts, but thanks to its 1962 emergence as a rhino sanctuary and subsequent promotion to National Park, the park has bred the rhino back from extinction and estimates suggest there could be as many as 645 living there. Don't expect an African safari, the varied wildlife is concentrated, but the vegetation is dense; instead look forward to a proper jungle adventure.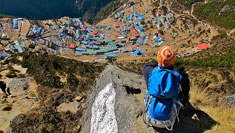 Everest Base Camp
Everest, and the camp at its base that hosts intrepid climbers as they begin and end their ultimate mountain adventure, needs little introduction, but deserves a lot of credit. Nearby town, Lukla, is the actual gateway to Everest, but a moment's reflection at Base Camp, standing breathlessly close to the mountain itself, is awe-inspiring, and the trek to reach it is outstanding.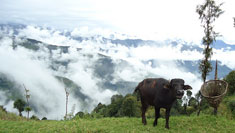 Helambu
As with Langtang, you can literally walk out of Kathmandu Valley and into Helambu, a sacred and relatively hidden mix of valleys and ridges with a lot of up and down, but nothing over 3,200m, so no acclimatization problems. A green and peaceful land of pine forests and quiet villages, the local Sherpas living here have a unique culture long separated from larger Nepali groups. Helambu was hit by the 2015 earthquake but most trails are now open.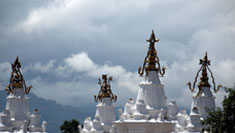 Kathmandu
As charismatic as it is utter chaos, Kathmandu has taken the hand that tourism dealt it and raised it with disconcerting speed. Though Thamel is a headache of hotels, knock-off sportswear and tourist tat, the Old City is a more authentic blend of temples and Buddhist architecture. Sadly, more than 400 monuments were damaged by the 2015 earthquake in Kathmandu and the Kathmandu valley, and while reconstruction is underway, it's moving slowly.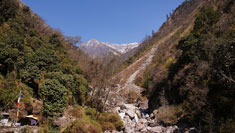 Langtang
The Langtang Valley offers alpine trekking that runs from east to west, only whiskers from the Tibetan border. The Langtang Trek itself can be done in a week and what it lacks in super high peaks, it makes up for in amazing scenery, think oaks and rhododendrons; soft moss and larch trees, and yaks plodding home. Trails were affected by the 2015 earthquake but good tour operators know which routes are open.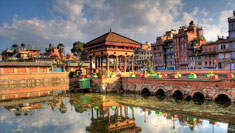 Patan
Patan is the more sophisticated, traditional counterpart to Kathmandu's frenetic drive for money and status. It was once a powerful stand-alone kingdom and has retained much of its distinct personality. A grand and proud town, Patan's buildings are an interesting blend of artisan metalwork, dusty pink pagodas and intricately carved temples adorned with religious art.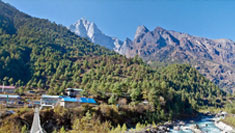 Phakding
Blink and you could miss Phakding, a small village that sits in the Dudh Kosi river valley and is usually considered a 'stop-off' en route to Everest. Top tip? Reconsider. And get your camera out too – Phakding is a photographer's dream with prayer wheels, rustling flags and Mani stones, all colourful against the cloudy meltwater river that rushes over the rocks that contain it.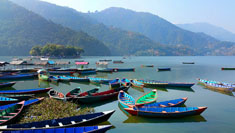 Pokhara
Pokhara's staggering beauty is the stuff of art itself: bright greenery, the Annapurna range its jagged, snowy backdrop, framing the Phewa, a lake so still that the landscape reflected in it looks like oil on canvas. The city itself is a victim of useful tourist trappings – food, beer – and far less in your face than Thamel, and the valley is a balmy paradise for mountain bikers and paragliders.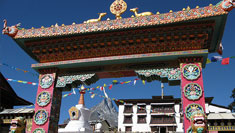 Thyangboche (Tengboche)
An area of northeastern Nepal approached only by trekking, Thyangboche has no road network and is the site of the Tengboche Monastery, the largest gompa, or Buddhist learning centre, in the entire Everest Region. The monastery's cultural centre was established to preserve the social and cultural values of the Sherpas and has a museum containing rare and sacred Buddhist texts and artifacts.
Nepal itineraries
---
Extreme activity vacation

Kathmandu ► Kathmandu Valley ► Bhote Kosi ► Patan ► Pokhara ► Muktinath (Annapurnas) ► Kathmandu

Trek with Chitwan National Park safari:

Kathmandu ► Patan ► Bhaktapur ► Chisapani ► Nagarkot ► Dhulikel ► Namo-Buddha ► Panauti ► Chitwan National Park ► Pokhara ► Kathmandu

Everest Base Camp Trek:


Kathmandu ► Lukla ► Phakding ► Thamo ► Dole ► Dragnag ► Everest Base Camp ► Thyangboche ► Phakding ► Lukla ► Kathmandu
Travel times in Nepal
---
The following times give you a rough idea of the travel times between the main attractions in Nepal.
Kathmandu – Pokhara : 8 hours by road/35 minute flight
Kathmandu – Lukla: 12 hours by road plus 5-6 day hike/30 minute flight
Kathmandu – Bhaktapur: 45 minutes by road
Bhaktapur – Chitwan: 7 hours by road
Chitwan – Pokhara: 7 hours by road