Responsible tourism
---
WHAT DOES IT ACTUALLY MEAN?
Donít be daunted. Be different. Thatís the first thing you need to know when it comes to being a responsible tourist. People get wary of conscious ridden catchwords because there is tendency to think that if there is a responsible way to do something, then we must all be guilty of doing the opposite sometimes. And no one wants a guilt trip. However, as soon as you realise that responsible travel is not about limiting ways in which you can explore the world, but actually about opening up layer after layer of our planetís potential, the excitement kicks in.
That is not to say that there isnít a strong message behind the responsible tourism movement. And yes, the aim to make tourism a more switched on, sensitive and ethically sussed scene is definitely a movement. Catching up with the fashion, forestry and food industries, many of the players in the mega machine that is tourism have been waking up to its impact of our vacations for the last couple of decades. Not only the impacts on the places we love to visit, but also on the people who live in these places. Albeit in a bit of a niche way at first, but now thankfully niche is moving to norm. From board members to backpackers, beach bums to culture vultures, hoteliers to honeymooners, people are realising that you donít need to be daunted by doing things differently. You can still dive into the world and discover all it has to offer.
Responsible tourism is exciting
---
Going on vacation should always be exciting. The escape, the exploration and, of course, the welcome rest. A responsible vacation is no exception. When you take a responsible vacation you are ensuring that the money you spend stays locally, which might mean staying in a family owned lodge on the edge of a lake, instead of a multinational chain behind gates. Discovering eclectic eateries which not only source their food close to home but also celebrate local cuisine as part of their culture. This might be in a remote valley in Vietnam, a mountain village in Morocco, or a beach cafť in Burma. Or going kayaking with a local guide, who shares all his local secret spots. You wonít get that on a cruise liner.

A responsible tourism vacation also means being switched on to our impact on the landscapes and seascapes we visit. Recycling and renewable energy are par for the course now, but few people know about the damage that can be caused by downhill skiing, large cruise ships, golf, jet skis and even irresponsible hiking and mountain biking. The good news is that for all the baddies, there are beauties. Cross country skiing and husky sledding in Finland is more exciting than packed pistes and overused snow cannons. Spending a week on board a traditional gulet boat in Turkey is so much cooler than disembarking in Marmaris en masse. And cycling in Croatia is so much more exciting, and indeed Croatian, than doing a daytrip on a crowded coach.
Responsible tourism is emotional
---
People are at the heart of the responsible tourism movement.
First and foremost, as soon as you remember that you are visiting peopleís homes, and see them as hosts rather than homogenous vacation providers, you become more responsible tourists. By respecting people who live in the places you visit on your travels, and engage with them in an open, dignified way you are opening yourself up to the possibilities of more heartfelt vacations. You will learn why the Maasai elder became a conservationist rather than a poacher. Youíll see a Catalan person beam ear to ear when you shake their hand, look them in the eye and say Ďbon diaí in Catalan. You will hear a Botswanan safari guide serenade you with songs as he pushes you in a dugout canoe across the Okavango Delta. Or watch a Keralan mother prepare a packed lunch for her son, and kiss him goodbye before he goes to school. Itís the everyday stuff that moves us on our travels.
Some aspects of tourism invoke more emotions than others of course. The obvious disparity in wealth is one. The exploitation of children is another. The crushing of a community or culture can also be devastating. And the recovery of communities such as Nepal after the earthquake, Sri Lanka post tsunami, Bosnia Herzegovina post conflict or indeed Greece, still mid economic crisis, is humbling to witness. But also imperative to support. And responsible tourism companies Ė the likes of which we are proud to represent on our website Ė certainly do support, by tapping in with communities, be they farmers, hikers, cyclists or homestay owners. Many also establish foundations to help communities through charitable donations, not just tourism income. They have done the groundwork for you, and all you need to do is travel there, meet the people, smile and say hi. The rest is up to you.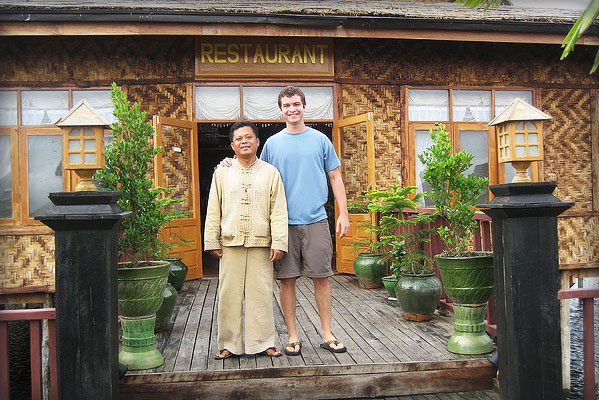 Responsible tourism is easy
---
There are a lot of
misconceptions about responsible tourism
. First, that itís all about staying in five star eco lodges suspended from the trees in the Costa Rican rainforest. With five star bank accounts to pay for it. Or, the complete opposite; that responsible tourists are hiking, hippy hostellers, who want nothing more than to hug trees and salute the sun. The reality is that we can all be responsible tourists Ė it is easy. If you are camping in Kent, cruising in Croatia or chilling in the Caribbean, as long as you support local people, respect their culture and go easy on their homelands, you are being responsible. Itís easy because it is just common sense.
Responsible tourism is explicable
---
We hope that all of the above helps to define responsible tourism for you. In short, responsible tourism is about creating better places to live in and better places to visit. The order of that sentence is key. Creating benefits for our hosts comes first. Then, when our hosts are happy, we, the guests, will be too.

Tourism is often cited as being the most important employer in tourism destinations and, therefore, a force for good. We agree with this, but when the employer pays below a living wage or offers unreasonable employment conditions, imports people and services rather than sourcing them locally, tourism can be perceived by local people as a new form of colonialism Ė or at worst, slavery. Responsible tourism is about putting people in the destinations first. Their livelihoods, their landscapes, their learnedness and their living culture.

There are many tourism companies around the world putting people before profit, and sometimes they are not celebrated in the way they should be. Which is why we founded the World Responsible Tourism Awards in 2004, to put those individuals creating change up on the world stage. From Maasai-led safaris to Maori whale watching companies, homestays to homeless people being trained as tour guides, all the award winners and runners up are inspiring. In the Awards, we also recognise the importance of responsible tourism moving throughout the tourism industry, not just at the grassroots. There are several large, worldwide operators managing to put local people at the heart of their vacations, with companies like Exodus and Intrepid also winning awards throughout the years. Because, all in all, they recognise that responsible tourism is a win win.
---
Photo credits:
[Cathy with Moroccon lady: Catherine Mack] [Man with Burmese restaurant owner:
Greg Walters
]
Responsible is a heavy word. It creates an emotional reaction. So does travel. Put the two together and it gets you thinking. It might even get you reacting. And, in many cases, it may even make you emotional
I thought Montenegro was all beach resorts until I discovered Lake Skadar Ė an exciting wonderland of waterfalls, wildlife and wineries. And for those who love wild swimming, there are only two words. Get in!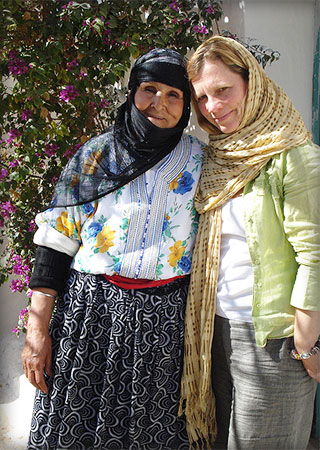 When we first went to Crete, our host greeted us with a bottle of his homemade wine. We invited him to come and drink it with us later, with his family. He did so, and we had a memorable party. Albeit with massive language barriers, but nothing a song or two couldnít break down. Before we left, he told me that we were the first family in twenty years to invite him in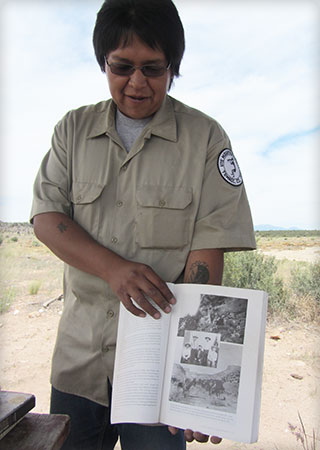 Responsible tourism nearly always comes down to respect. Thatís an easy concept to get your head around. And if at any point on your travels you think that a personís self respect is put in question, remember the words of Mahatma Gandhi, who said, ĎI cannot conceive of a greater loss than the loss of one's self-respect.í
Responsible tourism is about creating better places to live in and better places to visit.