Ecotourism, ethical & sustainable
---
WHY ARE THERE SO MANY TERMS?
Ecotourism
---
Ecotourism is an important movement that grew hugely in the 1980s, just as tourism was transforming from micro business to mass takeover levels. Ecotourism was the antidote to the rash of resorts that was spreading all over Europe, the Americas and other popular vacation hang outs. Conservationists fought tooth and nail to protect important ecosystems and habitats around the world from development – and their winning argument was that tourism, or eco tourism as it was then coined, could provide vital income to the area if the land or coast was left undeveloped. Because being pristine and prolific in wildlife was, in itself, the tourist attraction.

And so the ecotourism wave began, with vacations that focused purely on bringing people back to nature. Although there were always people traveling to see wildlife, wetlands and the plethora of the planet's natural wonders, ecotourism tours were now stretching beyond the bounds of bird watching clubs.
The most popular definition of ecotourism came from leading Mexican architect and environmentalist, Hector Ceballos-Lascurain in 1983. Although working for the government at the time in urban development, he was also President of Pronatura, an influential Mexican conservation organisation that succeeded in preventing, among various things, the building of marinas in important wetlands in the Celestún estuary of the Yucatan, an area still much loved for its flamingo populations. At the time, he defined ecotourism, the proposed protector of the region, as follows:
However, Ceballos-Lascurain extended his definition in 1993 to include the importance of supporting communities too, saying "Ecotourism is environmentally responsible travel and visitation to relatively undisturbed natural areas, in order to enjoy and appreciate nature (and any accompanying cultural features - both past and present) that promotes conservation, has low negative visitor impact, and provides for beneficially active socio-economic involvement of local populations", a definition that was then adopted by the IUCN (The World Conservation Union) in 1996. The International Ecotourism Society was also founded in 1990, celebrating tourism destinations that fitted with this definition.
However, coined phrases are catchy, and indeed a rash of ecotourism businesses and destinations started to spread, many for the greater good but just as many calling themselves 'eco' because they were rural, remote or just a tad rustic. The term was, and still is, hijacked by companies and individuals that wouldn't know an ecological rarity if it jumped up and hit them in the face. Which is one reason why we, at Responsible Travel, don't use this word, as we believe it has been misused on too many occasions. Plus, our vacations are about more than being in nature. Because, fundamentally, we believe that the principles of caring for local communities, environments and heritage can and should be applied to all forms of tourism, which is why we take so much care to
screen all the vacation companies
listed on Responsible Travel. Transparency is the smoothest road to responsibility, so we publish all of their responsible tourism policies, from wildlife to water, conservation to community enterprise. We also invite tourists to post their feedback, all of which is published unedited. This is to stop the growing trend for 'greenwashing' where companies claim the great and the green but, in reality, fail to really have a positive impact on people or place.
Sustainable travel & tourism
---
Can travel really be sustainable? That is the question we probably get asked the most and which is why we need to look at the original definition of sustainability:
"Being able to meet the needs of present generations without compromising the needs for future generations."
Sustainability and sustainable development is about creating a balance. Putting back as much as we use, and more in some cases. So, not overdeveloping on precious land that can't be restored or extracting resources that can't be renewed. The balance here is recognising that development and growth can be good, but not if it's at the expense of future generations, who risk struggling for land to live on, resources to live off and jobs to survive on.
However, we are not convinced that, when it comes to terminology and tourism, the words sustainable and development are always compatible. The flying debate is a case in point, because the minute we leave our homes to go on vacation, we enter the transport torment. The carbon conundrum. The unsustainable use of resources. The minute you switch on any engine, to get to the airport, ferry port or railway station, your sustainability meter starts ticking. And so, sustainable tourism is a contradiction in terms. Which brings us back to definitions, and why we prefer the term 'responsible tourism'.
The other question that we are always asked: Is the carbon debate a reason to stop traveling? We don't believe so. Because, fundamentally, we believe that travel is a force for good. It's unlikely that a technical breakthrough in aviation fuel will happen in time to prevent serious global warming. Our only conclusion is that we must fly less, and when we do fly we must travel responsibly to ensure local benefit. We can keep shouting this from the rooftops, but the reality is that unless there is a global limiting agreement or international taxation on flying, people will still fly. Read more on our view of flying, and how to do so more responsibly,
here
.
In short, at Responsible Travel we don't like to overclaim, or pretend that sustainable vacations are really possible. They aren't, unless you walk, swim, cycle there, stay in a sustainably built hotel with only renewable energy, and eat nothing but locally sourced organic food. Then you might win the prize.
Ethical travel
---
Although this is a worthy term, the emphasis of ethical travel is on an ethical dilemma. Should one travel to Burma or indeed, should one call it Burma or Myanmar? What are the ethics behind second homes in tourism? Should we have swimming pools in countries where people are deprived of drinking water? Are we turning a blind eye to human rights issues by traveling to China? Or the growth of the child sex tourism industry when traveling to places like Madagascar, to name just one of many where these atrocities are prolific? The issues are all important, and indeed charities like
the Travel Foundation
and
The Code
work to promote human rights and the ethical treatment of people in tourism. However, at Responsible Travel we believe that weighing up ethical choices is a
fundamental
part of becoming a more responsible tourist and so we tend not to refer to ethical travel as anything separate to responsible tourism.
Some of the ethical travel issues that we address on our site include the pros and cons of safaris; for example, staying at a private safari lodge which, although it contributes to conservation in terms of national park fees, may ignore land rights issues and income sources of indigenous people. At the same time, is it ethical to travel to Antarctica, observe rare gorillas in the wild, volunteer abroad, visit post conflict zones, swim with wild dolphins, travel in countries that punish you for being gay, and so on?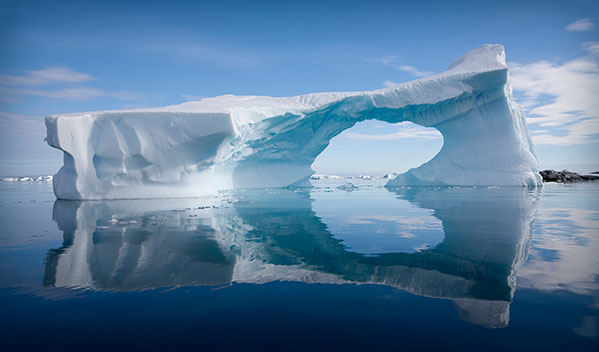 Some ethical issues are black and white in our view – including volunteering vacations that work with vulnerable children. In collaboration with child protection organisations, we have therefore created very strict criteria to be observed by travel companies offering these opportunities, such as ensuring that volunteers have professional qualifications and are subject to child protection checks. See our Volunteering Guide for more details.
The ethical travel issue list is long, which is why we created our responsible tourism travel guides. These not only detail ethical issues in all of the vacation destinations we visit, but give you options on how to do some of the things you dream of doing, seeking out companies that offer these activities but do so responsibly and ethically.
Community-based tourism
---
When communities come together and work as a cooperative to create a tourism destination that benefits them all, and offers tourism products that they, as a community,
want
to promote, you have in many ways a utopian, responsible tourism product. Read our definition of community-based tourism (CBT)
here
. However, some community-based tourism businesses get it wrong too, and just because the big corporate chiefs aren't controlling from the board room, doesn't mean that they are responsible or, indeed, quality. Many are, but others don't quite make the mark and in doing so, aren't going to last for long either.
At Responsible Travel we have chosen some exemplary community-based tourism vacations that do work, which our travelers have visited and loved, and you can take a look at them
here
.
Putting them all together
---
OUR DEFINITION OF RESPONSIBLE TRAVEL
We believe that responsible tourism incorporates bits of all the above definitions. Vacations to see wildlife and wilderness, low carbon adventure vacations whether you are hiking or biking, sailing or kayaking. Vacations that engage with local communities and support them financially so that they have viable alternatives to unethical ways of living, such as sex tourism or poaching. And most importantly, we are all responsible for making tourism for good. From tourism ministers to tourists, multinationals to micro businesses. We can all celebrate the joys of travel in a way that not only make better places to live but also better places to visit.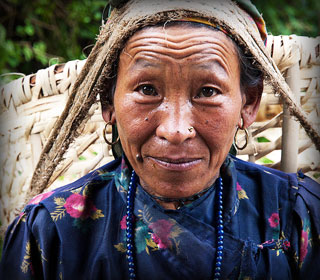 Ecotourism is that tourism that involves traveling to relatively undisturbed natural areas with the specific object of studying, admiring and enjoying the scenery and its wild plants and animals, as well as any existing cultural aspects (both past and present) found in these areas… the person who practices ecotourism has the opportunity of immersing him or herself in nature in a way that most people cannot enjoy in their routine, urban existences.
The ecotourism movement reminds us that it is people, genuinely passionate individuals, who create change. From government ministers, hoteliers, tribal leaders or developers, it just takes one strong person to say 'No, enough', and to make their voice heard, for a coastline to be preserved, or a woodland left solely for wildlife.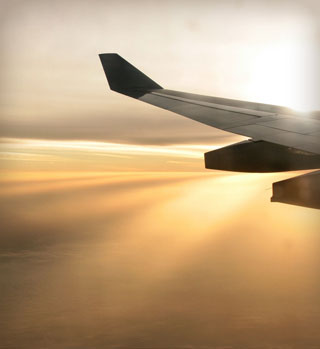 If you can limit your personal carbon emissions that is a good thing, of course. Do you need to fly to Manchester for that work meeting? Should a shopping weekend in New York or a golf weekend in Dubai still really be a thing? Do you have to drive a carbon criminal car on the school run? If you are striving to reduce your personal carbon footprint, then you will enjoy our vacations that do the same, with hiking, cycling, kayaking and climbing vacations many of our best sellers.
The ethical travel issue list is long. The reality is that most of us have turned a blind eye on our travels. What we can't escape is that, like it or not, we are all responsible for our actions and impacts. We hope that by providing information, and sharing our expert knowledge on subjects from human rights abuses in Asia to animal welfare horrors in Africa, more travelers will open their eyes to issues screaming out for serious ethical questioning around the world.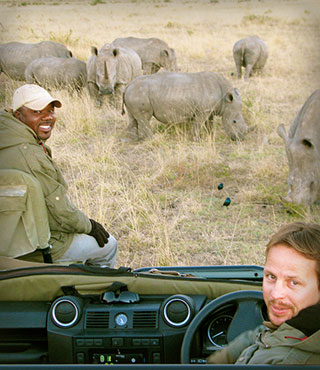 Our company has been one of the champions of responsible tourism for many years now. Through our brand, awards and campaigning, we are proud to be part of a bigger movement. But everyone can be part of this movement. You can be big or small, profit making or a non-profit – you can still do it.
- Justin Francis – Managing Director and co-founder of Responsible Travel