Things to see & do in
the Carpathian Mountains
Vacations to the Carpathian Mountains celebrate an inseparable intertwining of land and legend. Hiking tours here explore high Alpine trails, and walk you through fairytales of werewolves and witches rooted in remote Saxon villages. On wildlife tours, local experts share stories of superstitions passed down through generations of life lived in their shadows.
Folklore has a lot to draw on in the
Carpathian Mountains
. Wolves, bears, and lynx roam wild primeval forests, golden eagles soar among remote, rocky peaks – some of the least visited in Europe – and wildflowers blossom undisturbed by modern agriculture. On the Transylvania plateau, crumbling castles overlook medieval villages where communities live lifestyles whose rhythms have changed little over the centuries.
The Carpathians – a geography lesson
One of Europe's most significant mountain chains, the backbone of the Carpathians sweeps its way in a tight arc across Austria, Czechia, Poland, Slovakia, Hungary, Romania, Serbia and Ukraine. Romania takes the lion's share. Here, the Transylvanian plateau, with its Saxon villages and medieval castles, is cradled in the embrace of the Carpathians' Eastern, Southern and Apuseni Ranges. Slovakia's High Tatras range boasts the Carpathian's highest peaks, with several topping 2,600m. Summer hiking here is spectacular, while the winter months bring a host of snow-filled activities to the Tatras' plunging slopes.
Things to do in the
Carpathian Mountains
Wildlife watching
Vacations get really wild in one of the last bastions for large predators in Europe. In Romania alone over 5,500 bears, 4.000 wolves and 2,000 Eurasian lynx call the Carpathians home. Look skywards and you might see lesser-spotted and golden eagles, or pygmy and Ural owls soaring along rocky ridges.
The wolves and lynx are the shyest guests at the Carpathian wildlife show, and sightings are never guaranteed, despite the tantalisingly fresh tracks in the snow and howls hanging on the evening air. However, prepare to be flexible, and confident walking at pace over mountainous terrain, and our local researchers and wildlife guides will get you as close as possible to creatures. The guides will share basic tracking skills with you, as well as an insight into the wider Carpathian ecosystem.
Bear sightings are much more frequent, and while still not wholly predictable the bears have useful habits and favourite habitats that local experts know well. Safe forest hides offer a particularly special and exhilarating way to get up close to bears in the wild. Read more in our guide to
bear watching in Romania
.
Our top Romania Vacation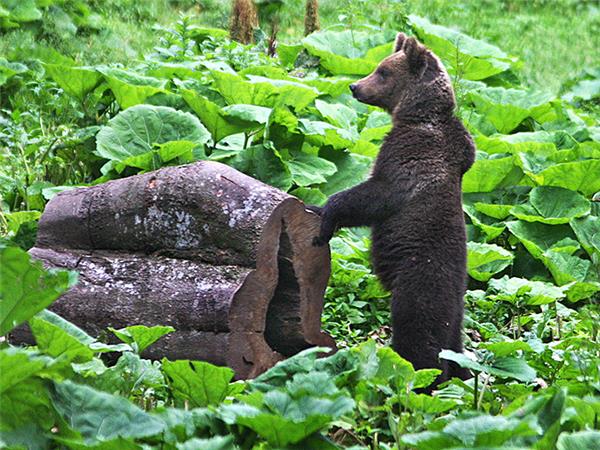 Wolves, bears & sightseeing
From
US $

1649

to

US $

2049
8 days
ex flights
Small group travel:
2023: 30 Sep
2024: 27 Apr, 11 May, 1 Jun, 15 Jun, 6 Jul, 17 Aug, 7 Sep, 5 Oct
2025: 26 Apr, 10 May, 31 May, 14 Jun, 5 Jul, 19 Jul, 16 Aug, 6 Sep, 20 Sep, 27 Sep, 4 Oct
If you'd like to chat about Romania or need help finding a vacation to suit you we're very happy to help.

Walking in the Carpathian Mountains
Primeval forests, Saxon villages and dramatic karst mountain landscapes are the backdrop for walking vacations in the Carpathian Mountains. Serenity reigns here, and whether that's because nature isn't shouted down by modern machinery, or because the mountains just aren't shouted about much at all, we're not sure. Either way, the Carpathians remain one of the most underrated walking destinations in Europe.
The Barza Valley near Brasov offers hikes through hay meadows to mountain hermitages for hearty, home-cooked lunch, while the Zarnesti Gorge, carved deep into of the limestone of Piatra Craiului National Park, offers a dramatic contrast to the wide-open mountain pastures. Alternatively, Alpine trails above 2,000m in the Bucegi Mountains are scented with wildflowers – including some of the rarest in Europe. Keep an eye out for the Lady Slipper orchid, of which only one single specimen remains in the wild in the UK.
There is a good selection of easy to moderately graded day walks alongside more challenging multi-day high mountain routes. Self- guided walks are possible, but you'll need to be a confident hiker and not fazed by following a compass as dense forests obscure trails. On guided hikes a local guide will worry about the route, leaving you and your fellow walkers free to relax, enjoy the views and keep an eye out for the plethora of birds and wildlife. You'll also enjoy stories from local folklore, tips on local delicacies and an insight that only comes from an intimate knowledge of the local area.
Other activities in the Carpathian Mountains
You don't need to lace up hiking boots for an adventure here; horse riding, cycling and rafting are equally exciting ways to explore the vast karst valleys. Or get your adrenaline kicks below the limestone surface in the crystal-filled cave systems of Romania's Apuseni Range, with large caverns open to casual cavers as well as options for more serious underground exploration.

Wrap up during the Carpathian's fairytale winter for traditional sleigh rides between Transylvanian villages, or strap on skis for exhilarating snow sports in Slovakia's High Tatras.
Soak up Carpathian culture
It is said that Bram Stoker wrote Dracula after studying the myths and legends emanating from these dramatic, misty peaks. And while the legend of the region's most famous mythical 'son' is perhaps overplayed you'll hear an opera-full of folklore on a Carpathian Mountains vacation. The legends are kept alive in the traditional ways of life that still abound. UNESCO-listed Saxon villages like Viscri seem untouched by the passage of time. Horses and carts ply the fields in places where modern agriculture is yet to reach and local craftsmen carve musical instruments, weave clothing and sculpt pottery using skills passed down through generations.

Stay with a real life Transylvanian count in one of his carefully restored family guesthouses and you can experience rural Carpathian life to the fullest. The welcome will be as warming as the homemade palinka (plum brandy) you'll undoubtedly be offered.
Carpathian Mountains highlights
Piatra Craiului National Park
This spectacular corner of the Carpathians boasts deep gorges and rugged limestone karst scenery. The ridge walk here is perhaps one of the Carpathian Mountain's best (although in places somewhat precarious) hikes, taking two or three days from north to south, yet easily accessible from Zarnesti town. Alternatively, enjoy a gentler day hike through the dramatic Zarnesti Gorge.
Apuseni Nature Park
The Western Romanian Carpathians are an underground adventure wonderland. Here a network of vast caverns, carved out of the limestone by underground rivers, sparkle with crystals. If you prefer to remain above ground, the hiking is fabulous here – the Lost World Plateau – through some of the Carpathian's most remote mountain villages, steep karst valleys and dense forests. In winter, ski touring is possible, too.
Bucegi Mountains
Head south of Brasov to find some of the Carpathian's most beautiful high-mountain scenery. Alpine trails here, accessed by cable car, take you over 2,000m and through meadows scented with the blossom of wildflowers. Even in the height of summer you'll be trekking with a backdrop of snow-tipped peaks.
Brasov
This medieval town is an excellent base for vacations in the Southern Carpathians. Its central location allows easy access to some of the region's best hikes and winter sports. Wildlife lovers will love it here too; bears can be seen from hides just outside town, and the surrounding mountains are home to lynx and wolves. Alternatively get your Dracula fix at the nearby 14th century Bran Castle.
Best time to visit the
Carpathian Mountains
The Carpathian Mountains come alive in different ways across the seasons. Winter reveals wolf and lynx tracks in the snow; this is mating season and offers the best chances of seeing the Carpathians' more elusive residents. Late January through February is best for wolves, while lynx are generally best spotted from February to April.

Spring's crisp air and warm sunshine mean this is one of the best times to visit the Carpathian Mountains, with rare orchids blooming in the high meadows in May to June. In the autumn, the beech forests turn shades of rusty orange that will keep photographers enthralled for hours. While summer is the Carpathian peak season, and the more popular trails will be a little busier, the mountains still offer a tranquil, cooler getaway from city sightseeing.