SELF DRIVE HOLIDAYS IN ROMANIA
Organised self drive vacations in Romania encourage interaction with local people by suggesting tried and tested locally owned guesthouses. They'll provide you with emergency contact details, trip notes and directions to your overnight lodgings. You can enjoy a city tour in Bucharest, cultural recommendations and a suggested itinerary that takes you through Transylvania and across the Eastern Carpathian Mountains.

For peace of mind, added confidence and the freedom to roam in Romania, an organised self drive vacation bridges the gap between DIY and a guided group tour.

Most of Romania's main roads are perfectly fine but they can get busy, especially with lorries circling built up areas, and at weekends. Find out which roads to avoid, how to read traffic signs and the best parking spots close to city centers and old town districts. On the flipside, rural roads aren't all pitted with potholes – although they might be narrower and can become busy in summer, especially around towns like Brasov and Sibiu. The Carpathian Mountains, too, are easily accessible by road but knowing how and when to approach will give drivers more confidence rather than continuing to climb up and up and up until you run out of road.
Our Romania Vacations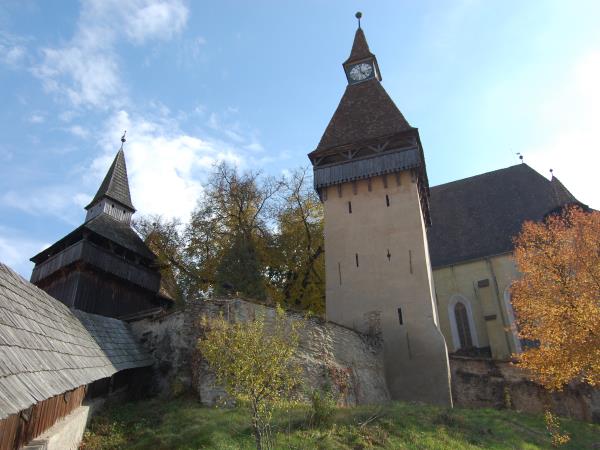 Traditional Landscapes & Cultural Heritage - beyond Dracula.
From
£

895

to

£

995
14 days
ex flights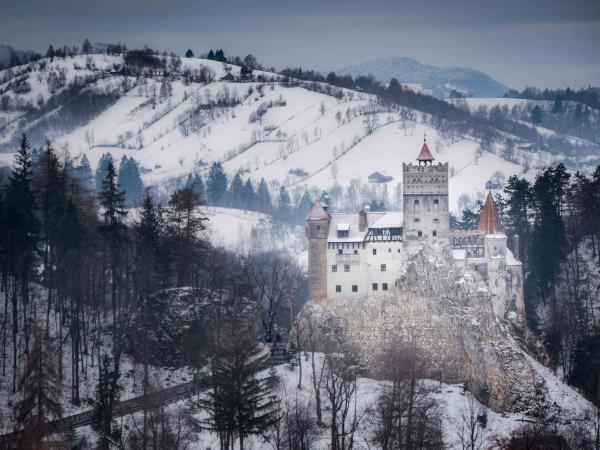 Discover the charm of winter in Transylvania
From
€

1300

to

€

2100
8 days
ex flights
WHERE TO SELF DRIVE IN ROMANIA
Driving from Bucharest to Transylvania
This amazing paved Transfagarasan Mountain Highway runs for 90km over the Southern Carpathian Mountains to link the historic regions of Wallachia and Transylvania. Steep hairpin bends, dramatic descents and elongated s-shaped bends ensure this is a rollercoaster ride. Bear in mind that average speeds are around 30km/h and it's likely to be closed by snow from mid-October to mid-June. A less scenic but speedier alternative to the Transfagarasan is the international E-road (E60) linking Bucharest to Brasov, or the main road via Pitesti and the Olt Valley.
Getting around Transylvania
Once in Transylvania it's easy to drive the short distances between the region's historic highlights and lesser known rural settings. Spending a couple of nights in Sibiu before heading north to Cluj-Napoca and onwards to the wooden churches in neighbouring Maramures, allows for an optional steam train ride through the forested Vaser Valley.
Bukovina
The region to the east of Maramures, Bukovina, can be accessed via the majestic, yet slow moving, Prislop Pass over the Rodna Mountains in the Eastern Carpathians. Crossing the Prislop Pass provides a chance to practice your patience prior to visiting Bukovina's painted monasteries en route to a family run guesthouse in the village of Vama.
Moldavia
Romania's northeastern region of Moldavia allows more time for monasteries and country scenes to emerge as you make your way to one of Romania's most picturesque cities, Piatra Neam?. Cable car rides up into the mountains and hikes around pine-fringed lakes and the gorgeous Bicaz Gorge make a couple of nights in Moldavia absolutely compulsory.
Sighisoara
Heading back across the Carpathians and into Transylvania finds you in the historic old town of Sighisoara where the castles of Bran, Rasnov, and Brasov are no distance at all. Add in a visit to the Libearty Bear Sanctuary in Zarnesti for a really wild end to a two week tour.
Our top Romania Vacation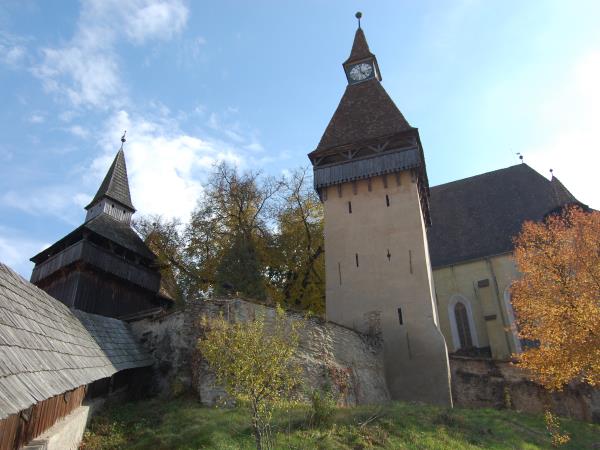 Traditional Landscapes & Cultural Heritage - beyond Dracula.
From
£

895

to

£

995
14 days
ex flights
Tailor made:
This trip can be tailor made throughout the year to suit your requirements
If you'd like to chat about Romania or need help finding a vacation to suit you we're very happy to help.

WHEN TO GO ON A SELF DRIVE IN ROMANIA
April is beautiful in Romania, with lowland valleys and mountain foothills alive with wildflowers and blossoming trees. May might well find you reaching for your windscreen wipers and brollies more often than not; however, temperatures are much more forgiving than in the summer.

September is another lovely time for a self drive vacation in Romania as days still have plenty of light to help you make the most of fiery forest foliage and peaceful woodland trails. Winter is without doubt an atmospheric time of year, but city streets can get slightly sludgy and rural lanes icy, so wait for the thaw rather than risking roads. Snow often closes some of the more scenic stretches of road higher up in the Carpathians.
STAYING SAFE WHILE SELF DRIVING IN ROMANIA
While driving in Romania, the key is to be patient and don't rush. Lorries, carts and coaches will all be trundling along the roads so be prepared to pause, smile and enjoy the view rather than leaning on your horn and shouting 'Bloody Brexit' out of your car window.
If you're on a tailor made self drive vacation your rental car will already be fully insured, including collision damage waiver. Emergency contact details provide peace of mind while detailed route notes let you know what's coming up around the next bend, although the occasional cow might not always be accounted for. Tolls are required on national roads and you'll also receive lots of information on which secondary roads are perhaps best avoided and which are pothole free.

Romania has a drink drive limit of zero alcohol consumption. Worth remembering if you're someone who might adhere to the adage: 'one more plum brandy for the road'.

Rural areas require much more attention. Ruts in the road, stray dogs, livestock and horse drawn carts can all appear without notice. Local people, as in most country areas, will know the roads rather well and may be faster around a bend than is usually advisable. Just be aware. Keep to a sensible speed that you feel comfortable with. The majority of drivers in Romania are perfectly sane, however, as with every country, there are always one or two who like to engage engines before brains. For instance, the Top Gear team tackled the Transfagarasan Highway. I rest my case.
HOW TO GO ON SELF DRIVE HOLIDAYS IN ROMANIA
Our self drive vacations include car rental with unlimited mileage, full insurance and private airport transfers to and from Bucharest. This is the most flexible way to explore Romania with the historic regions of Wallachia, Transylvania, Maramures and Moldavia all covered in a two-week itinerary. Phrase books will come in handy both Romanian and Hungarian (especially if you're driving in eastern Transylvania).

On these organised vacations you'll have guided route notes so you'll know how to get to your next guesthouse, as well as what to keep an eye out for along the way. Romania's roads are not to be rushed. Take your time and set aside plenty of places to pause for a picnic or simply enjoy the view. There may well be traffic jams on narrow rural roads and areas around popular tourist sites. But remember: a self drive vacation in Romania is for enjoying the experience like a wide-eyed Jonathan Harker, not whizzing around like Jeremy Clarkson.