Wildlife & nature
Anne Smellie from our supplier Volunteering With Bears at the Libearty sanctuary near Brasov shares her Romania travel advice: "Animal welfare has not taken a main stage in Romania, and this sanctuary is a real exception to the rule, working actively with passionate Romanian people in caring for mistreated bears. You work alongside upwards of 80 bears that have been rescued from circuses, tourist attractions and hunters. Many come with a shocking amount of baggage - kept in a cage they can't turn around in so they can never hibernate, or blinded so they would never escape. It is a privilege to work in the beautiful foothills of the Carpathian Mountains and really make a contribution to a moving cause."
Tips on memorable experiences
Romanian aristocrat Count Tibor Kalnoky from our supplier Transylvania Vacation Accommodation offers his Romania travel advice on some of the most memorable experiences during stays at one of his antique-filled traditional guesthouses: "Judging from the expressions I see on the faces of my guests that must be seeing a bear in the wild from rather close! I've experienced it hundreds of times now, and I still can't get enough... And then there are the wild flowers - especially the Lady Slipper Orchid, of which only one single specimen survives in the wild in Britain today. We have dozens. Or mixing with locals in the pub down the road that comes straight out of the 1950s. Another unique thing is our accommodation - the first heritage accommodation in Romania. It's like sleeping in a museum."
Seasonal travel tips
Tom Harari from our supplier Exodus shares his Romania travel advice, with diverse suggestions for every time of year: "The best experience is soaking up the atmosphere of the country itself. Horse-drawn carriages, alpine meadows where shepherds graze their sheep and make cheese, Saxon villages… it's just like being in a fairy tale. Very few people realise that Romania rivals the Alps with high peaks, lakes, woodlands and pastures. Watching wild bears from hides is an experience that's hard to beat – spring is the best time. And in winter, the weather is normally crisp and clear with a coating of snow, a true Winter Wonderland. Plus there are Christmas markets and a chance to spend a night in the local ice hotel - pretty cool!"
Health & safety in Romania
HEALTH
Be wary of dogs in Romania. The country still has rabies and large numbers of feral dogs – which may be infected without showing the classic late-stage symptoms of the disease. Thousands of locals each year have to receive anti-rabies treatment after dog bites, while in 2013 a child was killed in a dog attack.
Ticks are common in Romania's grasslands, and hikers and campers should be aware of the risk of being bitten due to the existence of tick-borne encephalitis. Although rare, this is a serious debilitating virus that attacks the brain. If you plan to spend a lot of time in open grassland, consider getting a vaccination beforehand.
Tap water is generally safe in Romania, though if in doubt ask a local. Mountain water should, however, be treated with caution. Unless you have been assured of its safety by a knowledgeable local, never drink outdoor water without purifying it using purification tablets such Biox Aqua drops. Note iodine tablets are now illegal in the EU.
EU residents can apply for a European Health Insurance Card (EHIC), which gives you free emergency treatment at hospitals. If you need to go to a hospital be sure to take your passport, credit card and money as you may be required to prepay for some services as well as medication. The EHIC doesn't replace travel insurance, which covers non-essential treatment along with emergency repatriation and other costly procedures. Ensure you have comprehensive insurance which covers all the activities you are planning to do.
SAFETY
Tracking bears in the wild is one of Romania's unique experiences. But never forget bears are large dangerous natural predators who are not there to pose for you. Romanian bears are cousins of grizzlies, able to move at up to 50kph and perfectly capable of killing you – though bears really want to avoid you not attack you. However, hikers have died in bear attacks in recent years, due to startling animals. So if camping, pitch tents in open spots where bears can see you clearly, and keep rubbish and used sanitary material in sealed bags. And when walking through dense forest, make some noise (talk loudly, whistle, sing) so bears knows you are there.
If hiking mountain trails and high alpine plateau be sure to take all necessary equipment, check weather forecasts – and carry the telephone number of emergency rescue organisation Salvamont (0-SALVAMONT) which has 20 countrywide rescue stations.
General safety rules in tackling Romania's wonderful nature include staying on marked trails where possible, never attempting difficult trails alone, carry good maps, time treks to complete before darkness, wear sturdy shoes and carry sufficient water.
Romanian drivers have a reputation for a haphazard attitude to safety so if you are driving, don't always expect the same standards as you might at home. Note too that the blood-alcohol-limit is zero, so do not drink at all if driving.
The emergency number in Romania is 112.
Our top trip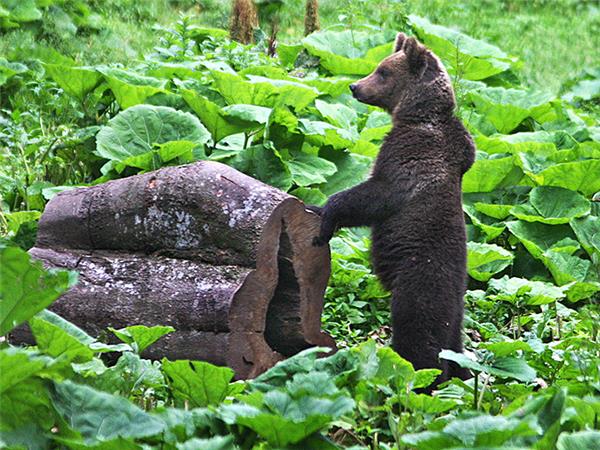 Wolves, bears & sightseeing
From
US $

1820

to

US $

2030
8 days
ex flights
Small group travel:
2024: 27 Apr, 11 May, 1 Jun, 15 Jun, 6 Jul, 20 Jul, 17 Aug, 21 Sep, 5 Oct
2025: 26 Apr, 10 May, 31 May, 14 Jun, 5 Jul, 19 Jul, 16 Aug, 6 Sep, 20 Sep, 27 Sep, 4 Oct
If you'd like to chat about Romania or need help finding a vacation to suit you we're very happy to help.

Romania tips from our travelers
At Responsible Travel, we think the best people to advise our travelers are often... other travelers. They always return from our tours with packing tips, weather reports, ideas about what to do - and opinions about what not to.

We have selected some of the most useful Romania travel tips that our guests have provided over the years to help you make the very most of your vacation - and the space inside your suitcase.

Swot up on your Bible if you are going to be taken round the painted monasteries!

"Be aware of language differences. Up in the mountains they do not speak Romanian - they speak Hungarian! Your Romanian phrase book will not help you here!" - Mark Stickley

"Be prepared to accept different standards of behaviour (e.g. smoking) than you might expect in Western Europe." - Martin Sutton

"Best date for the vacation is May/June, then the meadows are full of wild flowers." - Gerhard Loupal

"Hire a 4x4 to get around as there are so many places to go and see but the roads are the worst I've EVER experienced!" - Sophie Toth

Don't try to resist the potato bread - resistance is futile...

"In Transylvania, try to learn some Hungarian - very difficult but it's appreciated if you try! Have a walk around the villages, especially on a Sunday afternoon when there's lots of locals sitting on the seats outside their homes to say 'Hello' to." - Angela Davidson

"Bring your mosquito repellent if going in summer/autumn. Check your train ticket to ensure you were given ticket for the correct train time. Also worth getting 1st class ticket on the train." - Debbie Whelan

"For Transylvania, look into flights to Cluj or Timisoara rather than Bucharest - the train from there to Brasov is painfully slow." - Catherine Rowlands

"Get ready to leave behind television, and all kinds of electrical noise-pollution. Slow down, and relax - you will not get bored but refreshed without the usual non-stop bombardment of information. Open yourselves to nature and to meet new people." - Zsofia Van Assche Nagy