A herd of buffalo wandered back from the fields, followed by women in brightly coloured saris, water gourds balanced on their heads. Blue jays darted overhead as smoke rose from the cooking fires and aromas filled the air. A reclining cow chewed on a cabbage, a man on a bicycle wobbled slowly past. The village children played on the path between the crooked houses while several village elders, pulling lazily on their smoking beedis, squatted by the track to discussed the day's events. It's a magical time of day when dusk settles in a thousand villages across the Indian subcontinent and the night creeps in. The Indians have a word for it: Godhuli, the homecoming.
Our Rural India Vacations
Sadly, very few visitors get to experience the day to day beauty of rural India, focusing instead on well known urban centers such as Delhi, Jaipur and Agra. Estimates suggest that over 60 percent of the 650,000 British visitors to India in 2005 travelled within the Golden Triangle, their trips consisting almost solely of sightseeing tours to historical monuments, religious sites and heaving bazaars. With most companies offering similar itineraries during the peak tourist season, it can be hard for travelers to experience the "true" nature of India.
With this in mind, an imaginative company has come up with a novel way of getting their clients off the well-worn tourist trail, and into the heart of India, allowing them to witness firsthand life as it is lived by the vast majority of Indians. In these lesser travelled areas there is a cultural richness guaranteed to rival the palaces and opulence of Golden Triangle and a colour and tranquillity that will stay with you for ever. With a number of trips on offer, from Rajasthan and Madhya Pradesh to Uttaranachal and the mighty Himalayas, this is an original way to explore real Indian life in a way that benefits both the visitor and the host. This is not just visiting - it is interacting as well.
Our top Rural India Vacation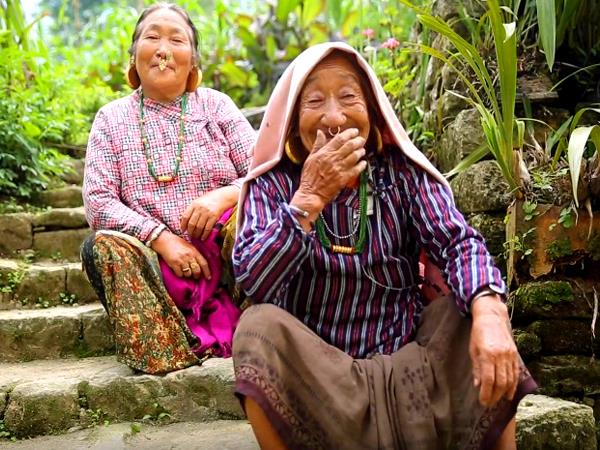 Cultural Immersion with Tribal Communities in Sikkim.
From
US $

1199

to

US $

1499
11 days
ex flights
Tailor made:
This trip can be tailor made throughout the year to suit your requirements
If you'd like to chat about Rural India or need help finding a vacation to suit you we're very happy to help.

On these trips you might spend the morning with a farmer milking his buffalo, help him turn the milk into lassi and join his family for a local meal on a banana leaf plate. You might sit in the shade of a banyan tree beside a Shiva temple and listen to a sadhu preach. You could walk through the foothills of the Himalayas, stopping to talk to locals that you pass, or drift slowly down the holy River Ganges, camping by small settlements at night.
These trips utilise a variety of different accommodations, ranging from once-decadent, privately owned palaces to comfortable guesthouses and hotels. For a truly authentic experience the itineraries also include homestays with local families, giving you the opportunity to interact directly, to learn about their life and culture, and they about yours. In this way it will not only be your money that will benefit these communities but the cultural exchange as well.
In order to run these trips the company has developed unique relationships with many local people. Through the company's interactive, socially-conscience tourism policy they have helped to provide an important additional income. In Rajasthan and Madhya Pradesh, all the company's clients join a tree planting scheme as well as help directly with the financing of rural village schools; in Calcutta they work with the street children to help give them a better chance in life.
In Kashmir the company works with and helps finance a woman's handicraft cooperative. And on all their tours they employ local guides and drivers, stay in locally owned hotels and guesthouses, and often stay in their guides' villages and homes, which again diverts important funds directly into the area. The wonderful thing about this kind of tourism is that everyone gains – the locals gain income and get to play a part in the tourism industry. The visitors get to enjoy the fuss made of them, and experience a side of India that remains unseen by millions of other tourists.
More about Rural India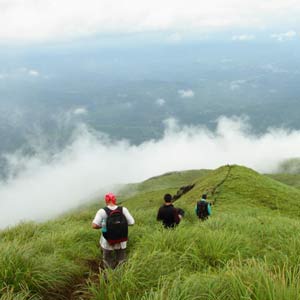 What to expect rural India vacation. Things to do, things to not do and advice about traveling around rural India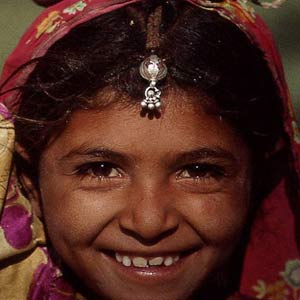 Vacations in rural India take you beyond the Taj Mahal and tigers into traditional, welcoming villages - a side of India that few get to experience...