What to expect on a rural India vacation
Things to do on a rural India vacation…
You can't come to India without exploring its temples, forts and palaces – and a rural vacation here introduces you to some of the lesser known but no less impressive structures. The 12th century temple complex at Bhoramdeo, Chhattisgarh, is entirely covered in intricate carvings of gods, elephants and mythical characters. In Gujarat, spend time visiting the distinctive Jain temples, constructed in gleaming white marble. In Madhya Pradesh, stop at the ruins of Mandu – the largest concentration of forts, temples and palaces in Asia.
Homestays are a staple of rural vacations in India – although they are interspersed with nights in hotels and heritage properties to balance out the privacy and luxury. Some trips involve a night or two camping in the courtyards of village homes – putting you at the center of local life, while retaining privacy. Eat (and drink!) with your hosts, help out with the cooking, share stories around a fire and witness the village coming to life at sunrise.
Getting out and about without a car is important when it comes to experiencing rural Indian life. Cycle from village to village, walk around them, or ride horseback through mountains and deserts to experience these places from a more typically Indian perspective. You'll have the chance to stop and chat as you go, picking up snacks from roadside stalls, and really appreciating the stunning landscapes as you move at a slower pace.
Things not to do on a rural India vacation…
Fixate on tigers. Many rural India vacations venture into tiger reserves, and tracking these creatures is undoubtedly thrilling. But they are elusive, so don't let your trip be spoiled if you don't manage a sighting. Happily, as well as this iconic species, the reserves also shelter rhinos, gaur, spotted deer, elephants and otters, as well as being incredibly beautiful in terms of scenery and vegetation. So go for the experience – not the tigers.
Fear the food. Travelers to India have long feared Delhi belly – but just because you are venturing off the tourist trail doesn't mean it's guaranteed. Roadside cafes called dhabas have a fast turnover of food, which means it's generally fresh and safe. Gujarat serves mainly vegetarian cuisine – another way to avoid tummy trouble. To be on the safe side, bring precautionary medication, but with any luck you won't need it.
Get snap happy. There are an overwhelming number of photo opportunities in India – but please don't take photos of people without asking permission first. The wonderful thing about these rural vacations is that you will be spending time with Indian hosts, guides, weavers, potters, farmers and cooks – so there will be ample chance to get to know them and hear their stories before you bring out the camera. A lovely thing to do is to give them their photos – either get some printed in the cities, or send via your vacation company once back home.
Our Rural India Vacations
If you'd like to chat about Rural India or need help finding a vacation to suit you we're very happy to help.

Why go to Central India?
Sophie Hartman, founder of our supplier Rural Vacations in India, shares her top tips for making the most of this kind of vacation:

"Being quiet and off the beaten track, Chhattisgarh doesn't present the challenges that can face one in more touristy spots; you won't meet anyone touting their services or aggressively trying to sell you things. More than 50 percent of my guests have been first time visitors to India and have loved the peace and the gentle friendliness of the people they meet."
What to pack?
"Not too much! Long sleeved cotton shirts and trousers; decent trainers for walking in and some flip flop-type sandals that come off easily for going into people's houses. Bear in mind that it gets very, very cold at night and early morning in rural Central India. Layer up for park drives at Kanha, the temperature can change by about 20°C during the course of the morning. We discourage gift giving as it causes all sorts of problems but sharing the photos you have taken is a swift and happy way of interacting."
The best time to travel
"I love October and November when everything is lush and green after the monsoon, but any time between October and the end of March is good – after which it gets too hot to be much fun."
The pace of travel
"Take it slow. It is so much nicer to spend your time getting to know an area and the people in it really well, than it is to spend one's vacation constantly on the move. Try to walk or cycle as much as possible; you'll engage with people on a far more equal footing if you arrive by bike or on foot, rather than climbing out of a car. Running is also huge fun – I love early morning runs through forest and village, and laugh that it is the only place in the world where a woman can run alone and be completely unafraid when a man emerges from the forest with an axe over his shoulder! The laughter of children on my morning trot is something I miss hugely when running back home in the Welsh borders."
Keep an open mind
"Be prepared for plans to change, flights or trains to be late, and for things to flow in an occasionally unpredictable way. Leave your punctual European mindset behind and you'll feel less frustrated by the way things work in India. Sometimes delays offer up unexpectedly delightful experiences: invitations into people's homes, or ingenious solutions to problems. We advise you to carry a few snacks in the car – small problems are always a little harder to bear when combined with low blood sugar!"
Recommendations from those who have been there
At Responsible Travel, we think the best people to advise our travelers are often... other travelers. They always return from our tours with packing tips, weather reports, ideas about what to do - and opinions about what not to.

We have selected some of the most useful rural vacations in India travel advice that our guests have provided over the years to help you make the very most of your vacation – and the space inside your suitcase.

An experience I am very glad to have had. Not so much a vacation or vacation as a journey.

– Marilyn Jestes, traveling from Delhi to Calcutta
"My wife and I went on this trip with our 17 year-old son. Even as seasoned travelers to India, we would never have been able to do this trip on our own because this part of central India really doesn't have much tourist/traveler infrastructure. Our wonderful guide, Saurabh… enabled us to visit families and villages in a way that was really rewarding and not the slightest bit 'icky'… I especially enjoyed being taught how to make herb chapatis over a fire." – Jonathan Drori

"We expected it to be hot. But July was VERY hot... except in the Nilgiri hills where it was beautifully cool. No wonder the British spent the summer in the hills. It was manageable with the help of an air con car and accommodation but I have to admit, if you can, go in the cooler season." – Anna Perkins in Southern India

I did not know what to expect from an homestay in a village up in the Nilgiri hills. What I have found is one of the nicest, most caring and friendly families I have ever met.

"Be prepared for a 'total experience' – living and traveling with the hosts. It is very rewarding, but you must buy into the idea of a homestay experience." – Rachel Batley in Southern India

"Make sure you save a couple of days off after you return home – you'll be too exhausted to go straight back to work! Be prepared to be dusty and dirty and not have many clean clothes. And don't bother wearing white or light colours during the day." – Anthea Harvey, horse trekking in Rajasthan

"It is important for both men and women to dress quite conservatively in rural areas. It would have been better if I (older woman) had purchased some Indian clothing to wear (e.g. long shirt), but long pants and a short-sleeved shirt worked." – Mary Vetter

"Take a universal sink plug – they were a rarity. Take travel wash, because although washing services are universal and cheap, one is rarely in one place long enough to employ them, and we were reliably informed that in any case the dhobi wallah will smash your buttons on the rock!" – Kate & Adrian Parker
More about Rural India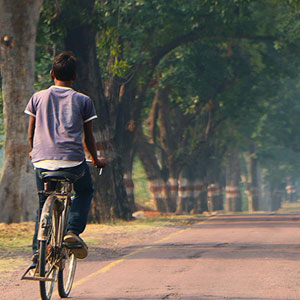 Enjoy homestays, nature walks, valley treks, weaving workshops and the pleasure of home cooked meals, shared with local hosts and families...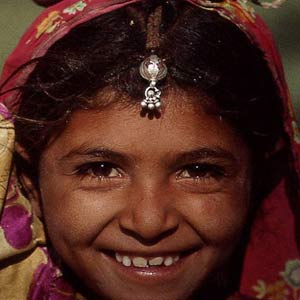 Vacations in rural India take you beyond the Taj Mahal and tigers into traditional, welcoming villages - a side of India that few get to experience...