Cultural tours in South Africa
To succinctly define South African culture is about as easy as tracking a cheetah at full speed in Kruger National Park. There are some 11 official languages in South Africa, as well as at least 24 indigenous tongues. Archbishop Desmond Tutu, referring to the unification and multiculturalism he saw in post-apartheid South Africa, aptly termed it the 'Rainbow Nation'.

Each of us is as intimately attached to the soil of this beautiful country as are the famous jacaranda trees of Pretoria and the mimosa trees of the bushveld – a rainbow nation at peace with itself and the world.

Apartheid is still a fresh bruise in South Africa. A tour of Robben Island in Cape Town, where Nelson Mandela was imprisoned for 18 years, makes an essential introduction to the history of almost a half-century of brutally enforced segregation. Historic and often horrific injustices are still being addressed, a process helped by many South Africans choosing to celebrate their cultural diversity rather than allowing it to divide them.

Cultural tours in South Africa can encompass everything from Winelands to townships. You can shop at local markets for Swazi blown glass or Zulu beadwork, blend spices at a Cape Malay cooking workshop, join the party at an Afrikaans braai (barbecue), or dig into Cape Town street food.

Some tours take in a stretch of the magnificent Garden Route, allowing you to learn about medicinal plants and traditional hunting techniques in a Xhosa village, or admire the art deco architecture of Durban. Even the longest vacation in South Africa can only skim the surface here, but traveling with responsible tour operators ensures that not only will you make the most of your time but also that your trip will have real benefits to the communities you visit.
Our South Africa Vacations
Things to do on a South Africa cultural vacation
Township tours
As Amanda Marks, co-director of our tour experts Tribes Travel, puts it: "A township tour can be one of the most eye-opening and privileged experiences you can have in South Africa. However, you must pick who you go with very carefully, otherwise it's just voyeurism and no-one, least of all the township residents, benefit from your visit."
Ethical, well-run township tours
will usually employ local guides, make a contribution to community projects, offer opportunities to stop and spend money with locally owned businesses, and allow some of the most deprived people in South Africa to promote their own heritage. Our township tours are led by guides that live in these sprawling urban settlements and give an insider's perspective on the issues and entrepreneurship going on.
Time can be spent at a community development project or with a talented local artist in Kayamandi, Stellenbosch, perhaps visiting a Xhosa family home to sip homemade ginger beer. Or you could join a tour around the Soweto township outside Johannesburg, where you can visit Nelson Mandela's former home and enjoy an ice-cold beer in a shebeen.
Cycling and walking tours are the best options, allowing plenty of chances to interact with people instead of simply seeing them from the window of a passing vehicle.
Explore tribal culture
There is no one tribal culture in South Africa. Even the Zulu people – the largest ethnic group in the country, who live mostly in the KwaZulu-Natal province – are enormously diverse in their customs and beliefs. Xhosa tribes mainly live around the Eastern Cape, and smaller ethnic groups include Bapedi, Batswana, Basotho, Swazi and Tsonga.

In Addo, you might spend time with Xhosa people, learning techniques for survival in the African bush. Find out how to identify medicinal plants, shield your skin from the sun by plastering it in clay, track animals and set snares for them, find drinking water, and build a shelter.

And in KwaZulu-Natal – homeland of the Zulu people – township tours will introduce you to contemporary Zulu culture while supporting scholarship programmes for local children. Explore historic battlefields such as Rorke's Drift with informed guides and learn how to create traditional beadwork. Evenings are spent in restaurants that profit share with projects that support street children in Durban.
Drive the Garden Route
Its ancient trees, ferns and creepers nourished by a famously mild climate, the
Garden Route
is a 300km stretch of coast running along the south coast from Mossel Bay to Storms River. This is one of the most iconic drives in the world and a highlight of many self drive vacations in South Africa. The former gold mining town of Knysna – around the middle of the route – is a popular spot for a stop. Shellfish fans should consider traveling in late June to overdose on oysters at the 10-day Knysna Oyster Festival.
South Africa cultural tours will frequently take in a section of the Garden Route, given its proximity to Cape Town and the Cape Winelands. It's a driving day where you'll be so engrossed in the scenery outside the window that your vacation reading will never leave the seat next to you. Sweeping view follows sweeping view over golden beaches and bays as the road tightly hugs the coastline, passing through patches of indigenous forest and historic little towns.
Plettenberg Bay is a must-stop, famed for the whales and seal colonies that can be seen from its imposing clifftops, as well as Birds of Eden, a Responsible Tourism award-winning sanctuary for thousands of exotic birds released from cages, including some 60 species of parrot.
Our top South Africa Vacation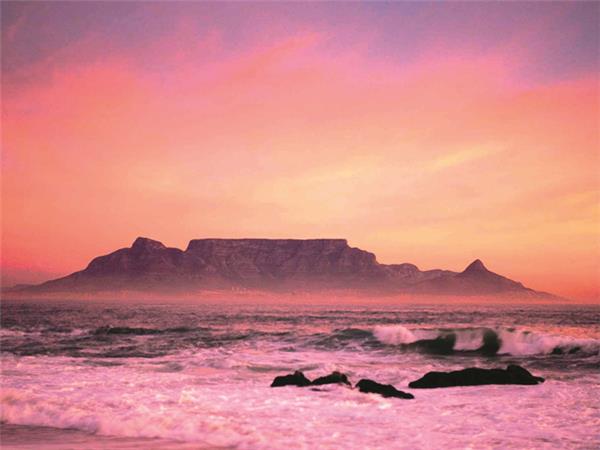 An incredible journey of wildlife, culture and stunning scenery
From
US $

4349

to

US $

5349
20 days
ex flights
Small group travel:
2023: 1 Jul, 26 Aug, 16 Sep, 7 Oct, 28 Oct, 18 Nov, 9 Dec
2024: 6 Jan, 27 Jan, 9 Mar, 30 Mar, 8 Jun, 29 Jun, 24 Aug, 14 Sep, 5 Oct, 26 Oct, 16 Nov, 7 Dec
If you'd like to chat about South Africa or need help finding a vacation to suit you we're very happy to help.

Toast the Winelands
The great tragedy of wine tasting is the amount that gets wasted by being spat out. Of course, some have the excuse that they need to get behind the wheel afterwards, but that's a problem that can be avoided in the Franschhoek Valley, where a handsome vintage-style tram transports you from cellar to cellar.
Alternatively, there are the many vineyards surrounding Stellenbosch, a photogenic town that was one of the earliest colonial settlements. Here you'll find a mix of contemporary wineries – with
increasing numbers of them black-owned
– as well as some of the oldest and most prestigious vineyards in South Africa.
The Cape Winelands are a classic destination for self drive vacations, allowing you to make reservations ahead of time and move along at your own pace. And the fact that they are concentrated along the south-west cape means they can easily be combined with cultural visits in Cape Town, the Garden Route, or a safari in Kruger National Park. Our
guide to wine tasting vacations in South Africa
goes into more detail.
Understanding apartheid
Apartheid (Afrikaans for apartness) became law in South Africa in the 1950s with a series of Land Acts that provided a legal framework for segregationist policies. Non-whites were forced to carry identity documents, use different public facilities and denied political representation. Interracial relationships were banned. But while there was always both national and international opposition to the apartheid system, it took half a century of chipping away at the foundations before it was brought down.
The figurehead of the anti-apartheid movement was
Nelson Mandela
. To understand the roots of apartheid, how the legislation was finally repealed, and the birth of the Rainbow Nation, you need to know the story of Mandela, warts and all. The best place to start is Robben Island in Cape Town, where he was incarcerated for 18 years.
Discover KwaZulu-Natal
With the end of apartheid in 1994, the province of Natal was renamed to reflect the heritage of the Zulu people who steward their ancestral homelands. They take great pride in their unique cultural heritage as well as their massively successful conservation programmes. You'll find some of the best safaris in South Africa in
KwaZulu-Natal
– vacations where you can encounter the Big Five and then enjoy a chilled cocktail on the beach shortly afterwards.
The Zulu philosophy of ubuntu – that we are all connected not only to the land but to each other – is evident at all times. Whether you're on a self drive vacation or visiting as part of a guided tour, you'll be welcomed wherever you go – but for a reliably authentic take on Zulu culture, travel with a responsible vacation company. They'll ensure that you stay in locally owned lodges benefiting the communities you visit, and that the villages and homesteads you sleep in offer a genuine cultural exchange, not one put on purely to satisfy tourists.
If you're interested in a deeper cultural immersion, KwaZulu-Natal hosts some superb
volunteering vacations
. Since many operate challenging – but rewarding – projects in remote locations, they're aimed mainly at over-18s and are an opportunity to get a unique take on Zulu life. They can also often be combined with wildlife conservation projects in the bush.