Traveling in South America with kids

South America is a magical lab able to conjure up any child's dream

Traveling in South America with kids will make lifelong memories. Animal lovers will adore a startling menagerie: penguins, pumas and pygmy deer; whales and condors; soft-furred alpaca and giant flightless rhea; jaguars and marine iguanas. Fit kids will jump at wilderness hikes, kayaking fjords, rafting wild rivers, or surfing on golden beaches. Horse-mad types have trail rides with the cowboys of Chile and Argentina or splashing canters through Brazil's Pantanal. Let them discover wondrous cultures older than Egypt, from the Andes to the Amazon, and learn about the earth and sky amid smoking volcanoes beneath remote starry skies lit by the Milky Way.
Our South America family Vacations
Things to do in South America
Strange beasts
South America is home to a plethora of quirky but enchanting animals. Marvel at giant flightless rheas, adorable pygmy deer and cute soft-furred llama-like guanacos. Smile at waddling penguins and blubbery elephant seals. And be very glad your hamster isn't as big as a capybara!
Get active!
Burn youthful energy on land and water. Kayak around fjords and glaciers, thrill with whitewater rafting or canoe through flooded Amazon jungle. Scale Andean peaks on ancient trails or cross vast plains. Horse-ride through a wetland nirvana. Or wander amid jetting geysers and smoking volcanoes.
Chile and Argentina have fascinating - but distinctive - cowboy cultures, without any Wild West bad guys! riding with Argentinian gauchos across the grass sea of the Pampas is fantastic even without the stupendous barbecues!
Our top South America family Vacation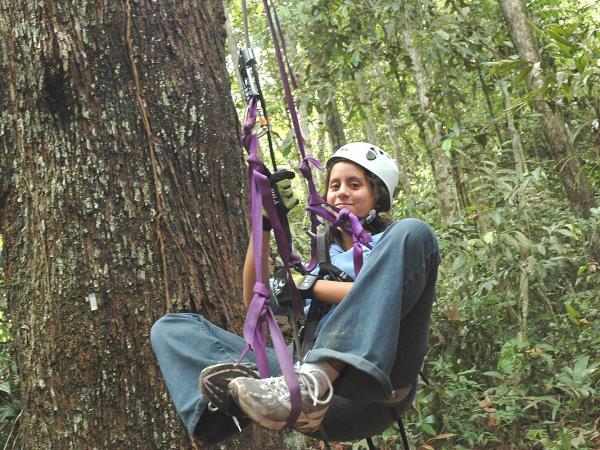 Amazon family adventure vacation, for children aged 4-10
From
US $

985

to

US $

1129
4 days
ex flights
Tailor made:
This trip can be tailor made throughout the year to suit your requirements
If you'd like to chat about South America or need help finding a vacation to suit you we're very happy to help.

Alan Lyall from our supplier Andean Trails reels off some Patagonian pleasures for traveling in South America with kids:
"Walking trails in the Torres del Paine National park. Seeing if you can spot a fox, pudu (miniature deer) or ñandu (rhea). Zip lining in cold rain forest, floating on emerald coloured rivers, exploring volcanic caves, picking shellfish and crabs on rocky beaches. Spotting shooting stars in immaculate clear desert skies, horse riding and so much more. Active kids = happy kids."
Tim Winkworth from our supplier The Family Adventure Company highlights Andean culture in his tips for traveling in South America with kids:
"The Inca culture is not as prevalent in Ecuador as it is in Peru as it doesn't have the ruins - but there are traditional communities, and where you really get that feel is in the markets and in the highlands. You have farmers working in a traditional way, and it's great to show children what's outside of the technological world they live in. The colourfully dressed children are happy to see people, you can kick a football around with them; it's a wonderful opportunity. It's great to take the kids to the markets too. They can have a look at the different trinkets and see all the people."
Anna Scrivens from our supplier Audley Travel explains why Brazil is a good choice for traveling in South America with kids:
"I think Brazil works well for families – as long as they're aware of all the traveling involved. Children would love the wildlife in the Pantanal or the jungle in the Amazon or the waterfalls, it's all very visual. In Rio there are some really good family tours. You can do cycling trips around the beaches, walking, kayaking... It's a very active country, so even if you just go to the beach, there are kayaks you can hire or boat trips you can take."