Sweden family vacations travel guide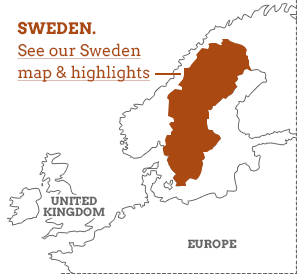 When you think of family vacations in Sweden, you might picture a Stockholm city break, perhaps a winter getaway in Swedish Lapland if you're adventurous. But just beyond the capital – in fact under an hour away – are magnificent coastal and rural landscapes to explore by bike, canoe and on foot, while a little further on you'll find forests where wolves howl and an incredible sense of remoteness.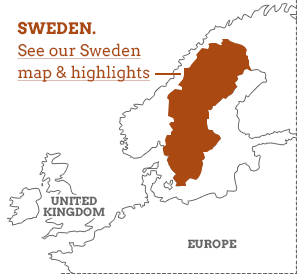 It probably won't come as a surprise to you that the Swedish countryside is some of the loveliest in Europe. What may surprise you is how easy it is to for your family to find idyllic isolation just minutes from Stockholm.

Whether roaming central Sweden, the Sörmland province just south of the capital, or the vast archipelago on its doorstep, you'll be immersed in peaceful natural settings with a wide range of fun, undemanding activities perfectly designed for families with kids aged eight and up. What's more, operators are so invested in local communities that even on self guided trips you can have 100 percent confidence in traveling smoothly and safely throughout.
Learn more in our Sweden family vacations travel guide…
Our Sweden family Vacations
What do Sweden family vacations involve?
Activities
The underlying theme of family vacations in Sweden is one of near-constant activity, whether that's tracking beavers and moose in the forest, cycling over suspension bridges between islands or canoeing along lakes between towering cliffs. Your kids won't be sprawled on their sunloungers, scrolling through their smartphones here. But the pace is always leisurely, itineraries designed with family fun as the clear focus. There are cycling, canoeing and walking vacations available, and if you can't make up your minds then consider a multi activity trip that combines a little of everything.
Self guiding
For the most part these are self guided, small group trips. Two or more families might follow the same itinerary, but you don't necessarily need to spend any time together. You may bump into each other along the way but if you want to keep to yourselves it's easy. And while you won't have a guide, you won't need one either. You'll be provided with detailed maps and route notes, your vacation company (who knows the area like the back of their hand) is only a phone call away, and the accommodations are all locally owned and happy to provide advice and support.
How old do my kids needs to be?
As far as whether a trip is suitable for your kids or not, the minimum age requirement varies from eight to 12 depending on the itinerary. But younger children can be considered on request – if your 10-year-old is an accomplished cyclist and will have no difficulty keeping up, just say.
Best time to go
Trips operate between May and October so that you catch the best of the weather. While you're never far away from an uncrowded spot, going slightly out of season can make some of the Stockholm or Sörmland islands feel amazingly remote. And while we're not talking Mediterranean temperatures here, from midsummer onwards the sea can be very swimmable.
Our top Sweden family Vacation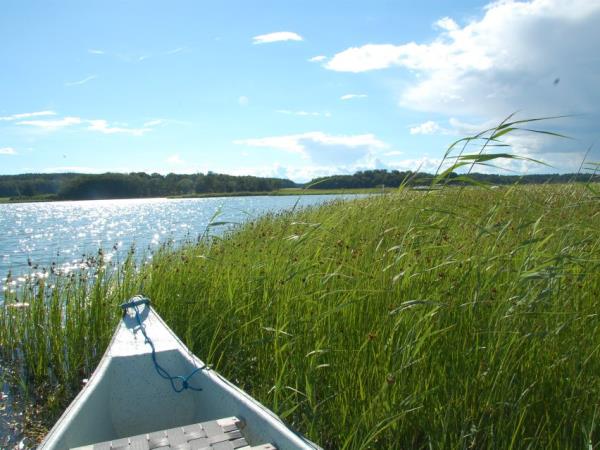 Multi-activity tour in Stockholm's picturesque countryside
From
SKr

10500
7 days
ex flights
Small group travel:
2023: 12 May, 19 May, 26 May, 27 May, 2 Jun, 9 Jun, 16 Jun, 30 Jun, 4 Jul, 11 Jul, 18 Jul, 1 Aug, 8 Aug, 11 Aug, 18 Aug, 1 Sep, 8 Sep, 15 Sep, 22 Sep
If you'd like to chat about Sweden family or need help finding a vacation to suit you we're very happy to help.

Is a Sweden family vacation for you?
Go on a Sweden family vacation if…
… you're not a fan of long transfers. You can be in the middle of nowhere quickly, and with as little fuss as possible.
… you like to eat locally. Our vacation companies have spent years building close links with the communities they work in – to the point that almost everything you eat will have been sourced from nearby.
… you prefer to be active on your vacations. From cycling and canoeing to hiking and tracking wildlife in forests, you'll have earned your dinner every night.
… a little culture wouldn't hurt. There are museums, galleries and a wealth of other cultural attractions in Stockholm's Ecopark, while Sörmland abounds with royal palaces and stately homes.
Don't go on a Sweden family vacation if…
… you like to be shown around. These are largely self guided trips, though you need have no concerns about getting lost, and naturally there is 24/7 support available if needed.
… you prefer beach vacations. There are beaches here, and the water is perfectly swimmable in summer. But these trips are geared to families that like to keep moving.
… you want a winter break. These vacations operate from May to September only. Families with older teens should head north instead, to Swedish Lapland for frosty fun.
… kind of running out of reasons now. Just go. You'll love it. It's amazing.