France travel guide
---
2 minute summary
France's legacy of history and culture is nothing short of extraordinary and is so widely spread around the country that you will sense its age-old role at the forefront of European progress everywhere from the prehistoric cave paintings in the Dordogne, to the palatial chateaus of the Loire and, in modern day terms, in the incredible amount of outdoor activities that France crams into its acres of open space. Often pitted against each other, the resplendent French Alps with its titanic peaks and sparkling sapphire lakes, and the more rough cut, but equally impressive Pyrenees, actually work in perfect unison to put France in pole position for lovers of mountain sports, cycling and walking among their dramatic river valleys. And those looking to escape to the bucolic France of our archetypal dreams? It exists, and it's called Provence; a lavender-scented region that fulfils all promises of pretty, perched villages, wise old locals playing petanque, and colourful food markets groaning under the weight of garlic, figs and cheese.
Get lost in a world of vacation possibilities in our France travel guide
What we rate & what we don't
---
RESPONSIBLE TRAVEL'S BEST & WORST
Underrated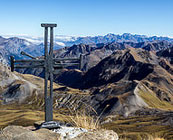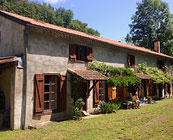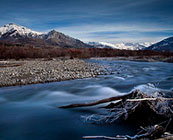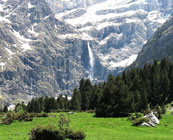 Mercantour
Take a mountain train into the other worldly wonders of the Alpes Maritimes and Alpes de Haute Provence, all part of the relatively unknown Mercantour National Park. A popular area for walking with donkeys to carry your bags, you follow in the steps of shepherds who still do the same, along waymarked ways through ancient forest, up rocky inclines, and along icy river valleys.
Rural accommodation
Finding the right vacation accommodation can be fraught with difficulties, except of course if you're in France, a country with more historic stone cottages, Alpine gites and cosy off-road cabins than most. You can get as near to or as far from the action as you like with a guarantee that you will never be more than a serviette's breadth from a food market packed with gorgeous local gastronomy.
Champsaur Valley
The Champsaur Valley in the Southern Alps has a really rustic, old-fashioned French feel and sits right on the edge of the Ecrins National Park. Overlooked by looming mountains on one side only, the valley has a really open feel and is neighboured to the north by the Valgaudemar Valley, an austere and narrow Alpine valley with glaciers and 3,000m peaks
Cirque de Gavarnie
Described by illustrious poet, Victor Hugo, as a 'colosseum of nature', the Cirque de Gavarnie is an extraordinary bowl-shaped natural hollow in the Central Pyrenees that owes its existence to glacial erosion. The cradle of 16 summits of over 3,000m and the spectacular Grande Cascade, one of the highest waterfalls in Europe, it is one of nature's most impressive feats.
Rated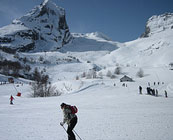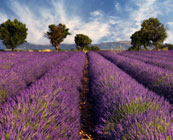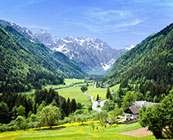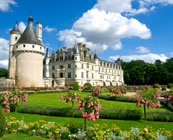 French Pyrenees
The Alps' edgier cousin, the Pyrenees has a rougher beauty than its loftier counterpart, but is still a snow-capped Shangri-La for walkers, bikers, skiers and those less adrenalin-charged amongst us who just appreciate a bloody good view. The terrain is great for snowshoeing and horse riding, and the age-old mountain thoroughfares reveal an intriguing mix of isolated valleys
Provence
The Provencal cliché: wafting lavender; stone villages; smiling people sipping wine. It exists, and it is wonderful, but the region is actually very diverse. Towards the Rhone, flamingos flock to salt marshes where further south white horses gallop the wilds of the Camargue. Avignon is a hub of art and architecture, and Mont Ventoux, the cyclist's mecca, stands guard like a sentinel over the north.
French Alps
To describe the French Alps invites every conceivable superlative: titanic peaks, ice-white glaciers and sparkling sapphire lakes, but to see them firsthand will leave you speechless. The Giffre Valley, an exciting almost eerie terrain of towering cracked limestone cliffs sits beside champagne Chamonix, the iconic backdrop to 007's stunt-tastic ski chase; a wonderland of adventure.
The Loire Valley
A wide, smooth expanse littered with grandiose castles with sky-high turrets from its very noble past, the Loire Valley, a UNESCO listed site no less, is a place of architectural splendour with more than a touch of class. From Monty Python-medieval to sprawling country estates, Chateaus take centre-stage here as does wine, a cherished and plentiful gift from the region's boundless vineyards.
Overrated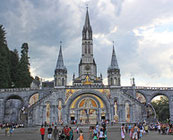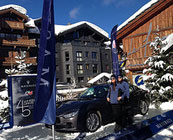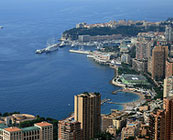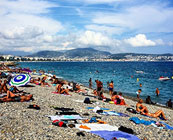 Lourdes
Wow. Lourdes. A sprawling town of Vegas-esque neon tat mixed with tourist-driven Catholicism. Bet that's a sentence you never thought you'd read. Utterly dispiriting, gaudy modern Lourdes screams anything but 'spiritually important pilgrimage site', but the infamous grotto still pulls in the crowds; six million people a year visit to fill their Madonna-shaped plastic bottles with holy water.
Courchevel
Unless your happy to remortgage your house for a vacation, or you're a Russian Oligarch, a trip to Courchevel, the sixth most expensive destination in the world, is probably out of the question. There's no denying it's smart and very swish, but the French Alps is a big place with endless other opportunities for mountain adventure at a snip of the price.
Trips to Monaco
Monaco: a tiny, very plush and stubbornly independent principality, and a name that it's impossible to utter without its fellow 'm's: money and millionaires. A great place for a short trip to luxuriate in the glamour of it all you might think, but actually it isn't the glitzy destination of yesteryear and is nowadays a constant construction site full of big, ugly tower blocks struggling for space.
Nice in summer
With young French creatives moving in by the bucketload, Nice has become more of a buzzword than a city these days; founded way back in 350BC, it has a unique historical heritage and a significant artistic lineage too, but come summer the crowds swell, the prices triple, and strutting one's stuff replaces petanque as a pastime.
Food, shopping & people
---
DISCOVER FRANCE LIKE A LOCAL
Eating & drinking in France
---
Alpine fondue: it's really just deconstructed cheese on toast, but who can resist an entire steaming bowl of melted cheese?

'Cuisses de grenouilles' = frogs legs. A tasty French stereotype that's still alive and kicking.

'A la Provencal' essentially means tomatoes with an inordinate amount of garlic. Your taste buds will dance, but your breath will honk.

Wine, wonderful wine is everywhere: the winegrowing area around Bordeaux alone is over 1,000sqkm.
It is illegal to name a pig

'Napoleon'


in France.
People & language
---
In France itself, French is the only official language and is by far the most widely spoken, although several regional variants are spoken as a second language including Alsacian, which has German roots, Breton, a Celtic language and Occitan, a Gallo-Romance language.
'Salut' means both hello and goodbye
French is peppered with funny phrases that manage to sound poetic rolling off the tongue:



'avoir le cafard'


(to have the cockroach)
= down on your luck



'c'est la fin des haricots'


(the end of the beans)
= the last straw
Gifts & shopping
---
Provence's markets are a browser's paradise: strings of pink garlic frame sack upon sack of colorful local produce; stock up on marinated olives, pungent cheese and artisan oils.
Buying wine in France is no longer the stuff of one-day booze cruises: wine tours are an easy and enjoyable way to splash the cash on plonk – you don't take your car, so you can taste more, and when you're tipsy enough to order seven cases of Sancerre, it'll be shipped to your door before you can say 'a votre sante'.
In homage to the illustrious poet, there is a street named

Victor Hugo

in every town in France.
How much does it cost?
---
A beer: £3.90
Winery tour for two: £15.60
Basic lunch: £9.35
Snowshoe hire in the Pyrenees:
£4.70 per day
Kilo of fruit: £1.95
A brief history of France
---
A key player on the world stage and a country at the political heart of Europe, France paid a high price in both economic and human terms during both world wars. The years that followed saw protracted conflicts culminating in the independence of many French colonies in Africa including Algeria and decolonisation in South-East Asia too.
Read more ▼