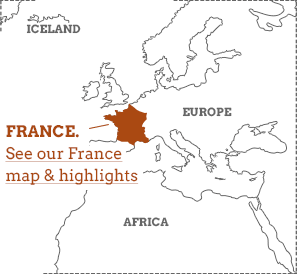 France's legacy of history and culture is nothing short of extraordinary and is so widely spread around the country that you will sense its age-old role at the forefront of European progress everywhere from the prehistoric cave paintings in the Dordogne, to the palatial chateaus of the Loire and, in modern day terms, in the incredible amount of outdoor activities that France crams into its acres of open space. Often pitted against each other, the resplendent French Alps with its titanic peaks and sparkling sapphire lakes, and the more rough cut, but equally impressive Pyrenees, actually work in perfect unison to put France in pole position for lovers of mountain sports, cycling and walking among their dramatic river valleys.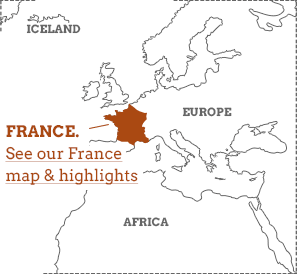 A country of regional pride and palpable vigour, even a short visit to France will leave you affected with a powerful sense of its momentous heritage

And those looking to escape to the bucolic France of our archetypal dreams? It exists, and it's called Provence; a lavender-scented region that fulfils all promises of pretty, perched villages, wise old locals playing petanque, and colourful food markets groaning under the weight of garlic, figs and cheese. Get lost in a world of vacation possibilities in our France travel guide
France is...
a natural playground of mighty mountains, rushing rapids and hiking hotspots
France isn't...
all about Paris
What we rate & what we don't

UNDERRATED

RATED

OVERRATED
Eating & drinking in France
Alpine fondue: it's really just deconstructed cheese on toast, but who can resist an entire steaming bowl of melted cheese?

'Cuisses de grenouilles' = frogs legs. A tasty French stereotype that's still alive and kicking.

'A la Provencal' essentially means tomatoes with an inordinate amount of garlic. Your taste buds will dance, but your breath will honk.

Wine, wonderful wine is everywhere: the winegrowing area around Bordeaux alone is over 1,000sqkm.
People & language
'Salut' means both hello and goodbye
In France itself, French is the only official language and is by far the most widely spoken, although several regional variants are spoken as a second language including Alsacian, which has German roots, Breton, a Celtic language and Occitan, a Gallo-Romance language.
French is peppered with funny phrases that manage to sound poetic rolling off the tongue:
'avoir le cafard' (to have the cockroach) = down on your luck

'c'est la fin des haricots' (the end of the beans) = the last straw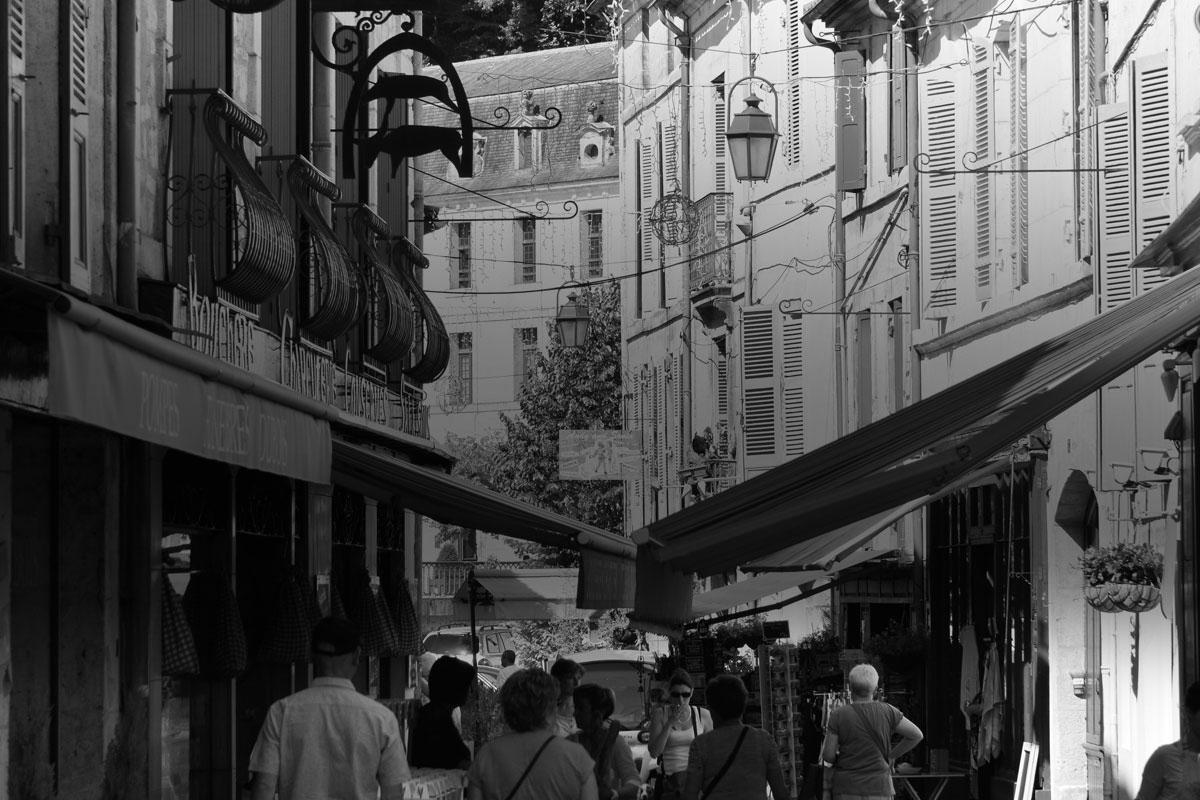 In homage to the illustrious poet, there is a street named Victor Hugo in every town in France.

Our top trip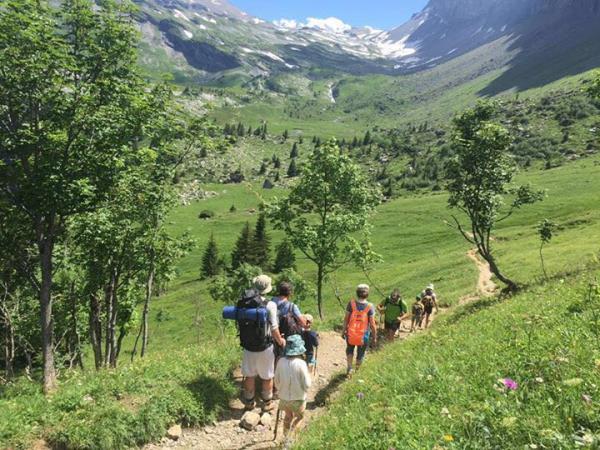 Life enhancing family adventure & yoga in the French Alps
From
£

1240
8 days
ex flights
Small group travel:
2024: 27 Jul
If you'd like to chat about France or need help finding a vacation to suit you we're very happy to help.

Provence's markets are a browser's paradise: strings of pink garlic frame sack upon sack of colorful local produce; stock up on marinated olives, pungent cheese and artisan oils.
Buying wine in France is no longer the stuff of one-day booze cruises: wine tours are an easy and enjoyable way to splash the cash on plonk – you don't take your car, so you can taste more, and when you're tipsy enough to order seven cases of Sancerre, it'll be shipped to your door before you can say 'a votre sante'.

It is illegal to name a pig 'Napoleon' in France.

Winery tour for two: £16.00
Snowshoe hire in the Pyrenees:
£6-7 per day
Kilo of fruit: £1.50-3.50
A brief history of France
A key player on the world stage and a country at the political heart of Europe, France paid a high price in both economic and human terms during both world wars. The years that followed saw protracted conflicts culminating in the independence of many French colonies in Africa including Algeria and decolonisation in South-East Asia too.
Read more