Porters' rights on the Inca Trail
"Porters on the Inca Trail are similar to the Sherpas on Everest," says Olly Pemberton, of our specialist operator Exodus Travels. "They basically don't stop working until all clients have gone to bed, and even then they're prepping for breakfast the next morning. They're integral to the experience, and the Inca Trail as we know it wouldn't exist without them."

In 2017, Olly was making a short film about Jarlath McHale, the first non-Peruvian to complete the Inca Trail as a porter. Towards the end of filming, he was shocked to find out that despite their years of work lugging tents and equipment up and down this iconic route, none of the porters in their group had ever actually been beyond the entrance to Machu Picchu, because of the cost to go inside. A few phone calls later, and the porters were joining paying guests inside the citadel, exploring their heritage and learning about the significance of Machu Picchu for the first time, with a guided tour in the Quechuan dialect.
On the average small group tour of the Inca Trail, 20 porters will accompany 12 tourists. A maximum of 500 people, total, are allowed on the trail at any one time. Porters often supplement their income from farming, working freelance, sometimes for months at a time, and going home for a short while after every couple of treks. Some come from remote areas for what can be lucrative, if exhausting, work. Heather McBrayne is the founder of our specialist operator Discover South America: "Because they need to start trekking in the early hours, it's not unusual for porters to sleep rough until it's time to leave. We support a community center and library in Cuzco that also offers accommodation for porters to help counter this problem."
Our Inca Trail trek Vacations
Responsible trekking
In comparison with many workers in the global tourism industry, Inca Trail porters have it pretty good, but that doesn't mean their situation is not open to exploitation. Sarah Migniac, General Manager Latin America for our partners G Adventures, explains how they help lead the way when it comes to respecting porters' rights. "We meet regularly with other responsible operators to keep an eye on standards such as pay. There are some companies out there that look to reduce costs by making their porters pay for things such as lost jackets or even damaged tents that might just be a result of normal wear and tear, so they end up making less than the legal minimum. Our porters always earn 20-30 percent above the minimum, and their gear is supplied and replaced when necessary free of charge."

"There are checkpoints to weigh bags along the way, and check permits," adds Olly. "The rules are very strict, so the head porter will carefully weigh each bag every morning before the group sets off to ensure no-one is carrying more than they should be." Porters are supposed to carry no more than 20-25kg, so there's little space for luxuries. Besides tents, inflatable mattresses and sleeping bags, they will be lugging up separate tents for cooking and dining, plus all the food, plates and cooking equipment needed for four days on the trail – hot two-course meals are standard for lunch and dinner. In addition, because there is no infrastructure along the Inca Trail, and protecting the environment is a high priority, one porter is in charge of carrying the chemical toilet, which gets heavier day-by-day. "All of our groups tip the porters at the end, and they divide it by seniority," says Olly. "The guy in charge of carrying the toilet gets more as well, which is only fair!"
Heather McBrayne sees further room for improvement on the trail: "Rules for local operators should be more strictly enforced. Proper waste disposal, fair pay and working conditions for porters. There are weigh in points along the trail where porters loads are checked to make sure they are not carrying over the allowed amount, but less scrupulous companies still find ways to get around this. They also reduce the load to be carried by not sending food and tents for porters who eat tourist leftovers and sleep outside or in the toilet blocks. Checks are always carried out at the same points along the trail. Having mobile checks and random campsite checks would mean that the fair working conditions standards have to be observed at all times."
All of the porters used by Exodus Travels have now had a tour of Machu Picchu, bringing them a little closer to their history. "They knew it was significant, because people came from all over the world to see it," says Olly, "but beyond the financial benefit they had no idea why Machu Picchu was of importance to them. Now they know it was built by their ancestors and it's part of their heritage. To join them on that first tour and watch their expressions was a wonderful feeling."
Our top Inca Trail trek Vacation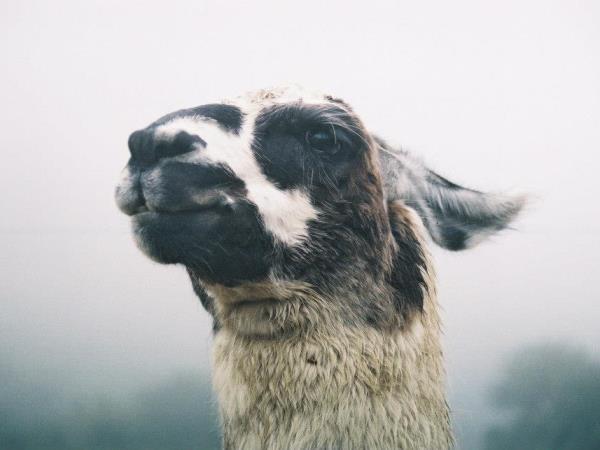 Trek the cultural sites and mountain scenery of Peru
From
US $

3489
10 days
ex flights
Tailor made:
This trip can be organised at any time (except February when the Inca Trail is closed) with a minimum of two people. Note: itinerary can be adapted to suit your requirements.
If you'd like to chat about Inca Trail trek or need help finding a vacation to suit you we're very happy to help.

What can you do to help
Most obviously – book your Inca Trail trekking vacation with a responsible operator, one that is happy to discuss how it looks after its porters whether that be ensuring a fair wage, or that they carry no more than the prescribed weights.
As Jarlath McHale found, it's impossible not to gain incredible respect for the Inca Trail porters, who will be carrying far more than you, yet race ahead so that camp can be set up every afternoon ahead of your arrival. On his own trip, he was working alongside a man of 58, and another with just one arm. Ultimately this is their cultural heritage that you're exploring. So don't take for granted the effort put in not just to carry everything you need up the mountain, but also erect your tent, inflate your mattress, cook your meals and wash up afterwards, and when it comes to tipping time, be generous.
Remember that while the porters will be the most visible part of the tourism infrastructure during your Inca Trail trek, they are not the only ones at risk of exploitation. Mark Rice: "I think the colonial image of the porters, lugging the baggage of white people up the mountain is unjustified, really. It is a hard job of course, but they have a syndicate, and they are very well-paid compared to other people in tourism. I think there are bigger problems in the local tourism industry. For instance I'd like to see much better labour protections in Cuzco." At particular risk are
children
, especially those from an indigenous background. Many responsible operators work with or contribute financially to poverty relief programs, or other efforts in the Cuzco and Sacred Valley region to improve living standards for local people. Ask your operator how they help, and whether you can too.
More about Inca Trail trek