As our Iran vacations amply demonstrate, what we see in the news completely ignores the warmth of the welcome travelers get here, an antidote the perception that this beguiling country should be off-limits to Westerners. Our small group and tailor made vacations in Iran explore its astonishing cultural heritage, via Tehran, Yazd, Shiraz and Persepolis, tracing the history of the Silk Road, and immersing you into the flavours of its cuisine. Travel overland, or even by luxury train, between peaceful tea gardens, ancient mosques decorated with magnificent mosaics and ruined palaces, led by local guides thrilled to show you Iran behind the headlines.
Our top Iran vacations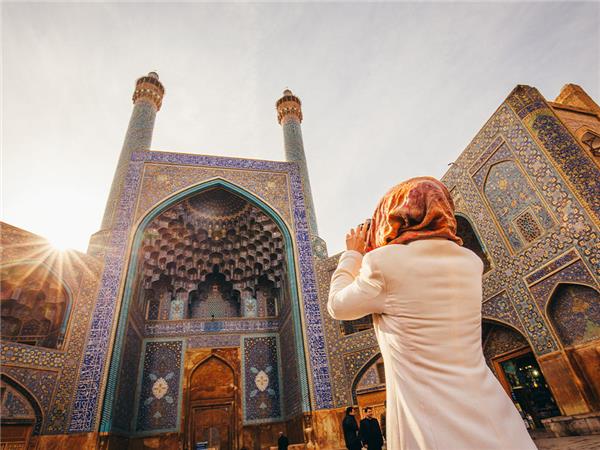 From
US $

3080

to

US $

3515
12 days
ex flights
Discover the beauty of Iran and experience its culture.
Small group
2023: 9 Sep, 23 Sep, 7 Oct, 21 Oct, 28 Oct, 4 Nov, 25 Nov, 2024: 2 Mar, 5 Mar, 7 Sep, 21 Sep, 5 Oct, 12 Oct, 19 Oct, 26 Oct, 2 Nov, 23 Nov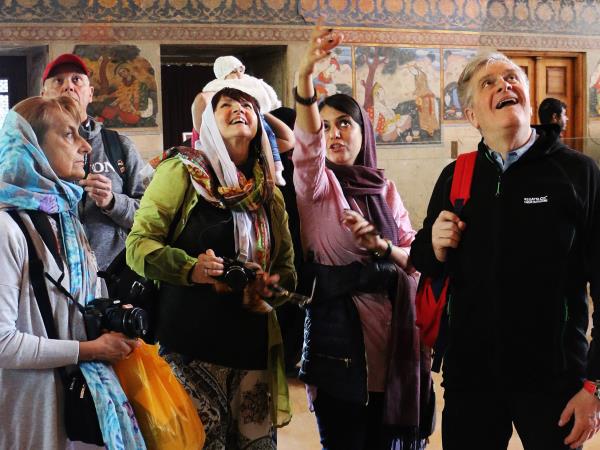 7 days
ex flights
Join us to discover Iran's rich culture and history
Small group
2023: 21 Apr, 6 May, 9 Jun, 1 Jul, 6 Aug, 2 Sep, 6 Oct, 5 Nov, 30 Dec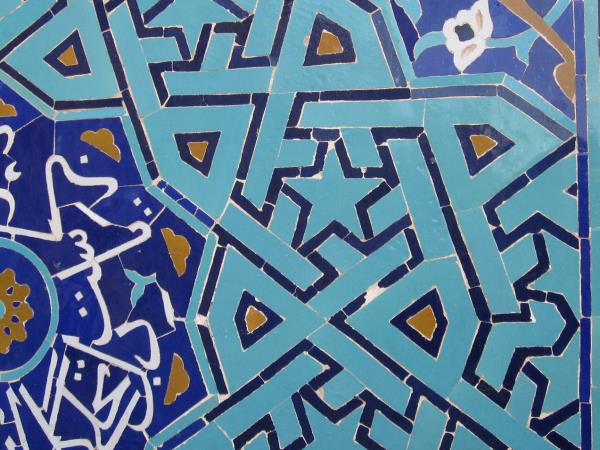 9 days
ex flights
Discover the incredible cultural heritage of Iran
Small group
2024: 27 Apr, 26 Oct
History & culture in Iran
Iran is one of the oldest continuously inhabited places in the world. The vast Persian Empire may be no more, overthrown in the Iranian Revolution of 1979, but Iran continues to exert powerful influence in the region, often viewed malignly by Western powers. Yet Iran is not its government, and everywhere you go you will encounter the warmest of welcomes from open-minded people eager to show you the truth of life in Iran beyond the headlines. Walking and cycling vacations tend to be the best way to join the cultural dots.
Where to go on vacation in Iran
If your time in Iran is limited then there are three key cities to explore. Most itineraries will follow a route linking the secular, liberal capital
Tehran
with Esfahan to the south, adding in Shiraz (from where the ruins of Persepolis are the obvious next step).
Esfahan
is the most beautiful city in Iran, teeming with small workshops turning out ceramics, woodwork and carpets.
Shiraz
, once the capital, may not have produced any wine since the Iranian Revolution in 1979, but its exquisite gardens, poets' tombs and intricate Islamic architecture are just as intoxicating.
Ancient civilizations in Iran
Iran's history is measured not in centuries but in millennia. Once the center of the vast Persian Empire, it was also a key link in the ancient trade routes that made up the Silk Road.
Ancient civilizations
and cultures spread their art, architecture and ideas, and their presence can still be felt today, with key sites forming parts of modern cities, rather than being fenced off or buried beneath the sands of time. Some of the most magnificent mosques in the Islamic world are found in Iran, including the Pink Mosque of Shiraz and Shah Mosque of Esfahan.
Responsible tourism in Iran
Independent travel in Iran is difficult, as all visitors require a guide and visa restrictions are complex. Yet visiting Iran is in itself an act of
responsible tourism
– choosing to discover the country, its people and culture for yourself rather than simply accepting the false image commonly accepted in the West. Responsible vacation companies will ensure that you follow the rules regarding dress and behaviour, and can provide opportunities to meet local people. It is in these instances – whether bumping into a group of students in a park or being invited to a family home for mint tea – that you will meet the real Iran.
Types of tours & vacations in Iran
From women only tours to foodie-focused itineraries showcasing the finest Iranian cuisine,
small group tours
in Iran are for you if you like to go with the flow in the company of like-minded travelers. The logistics, guide and visas are still taken care of for you on tailor made vacations, but you'll have more flexibility with your itinerary and travel dates. You'll be accompanied by guides at all times, and the best of them can make
cultural vacations
in Iran something to really treasure – illuminating ancient civilizations, introducing you to locals, and ensuring that you pay the best price for your rugs in the bazaars.