Best time to visit Kerala

The second monsoon that happens October and November has virtually fizzled out. So, all in all, apart from June and July, you can go anytime

When working out the best time to visit Kerala, we do not recommend traveling during the monsoon, which peaks Jun-Aug with torrential rain and widespread flooding. Meanwhile, in the dry months of Dec-Jan, Kerala is flooded with tourists. Come immediately post monsoon and the rain has turned forests, mountains and waterfalls to levels of lusciousness that look as if you have a filter on your camera. With the exception of the mountains, it's hot all year round with mid-Feb to mid-May hitting 35°C. Bring a brolly though, as it can rain anytime.
Stay clear of the monsoon peak in June, July and August. While the severe floods of summer 2018 were the result of particularly high rainfall, flooding on a smaller scale is not uncommon, businesses may close and some areas may be inaccessible. Houseboats and hiking in the Western Ghats aren't much fun during this time, either. Just after the monsoon, in September, everything is exquisitely emerald, so a great time for hiking or exploring the hill stations. Unlike some national parks in India, Periyar stays open all year round. The most popular time to visit is during the cooler, drier months from October to February. It is particularly vibrant just after monsoon, and there are fewer people. The best time for viewing elephants is during the hotter months of March and April, when they spend the most time in the water. Periyar is best avoided on weekends due to crowds of day tourists. Sun worshippers will be at their happiest between October and February, when their god makes her most glorious appearances. February until May are also lovely, although a lot more humid. There is another monsoon October to November but many local people say this is now disappearing and much less of an issue. December and January bring a flood of tourists just about everywhere, however. A tailor made vacation during this time will enable you to get off the beaten track if that is what you are seeking.
Thiruvananthapuram Weather Chart
Our top Kerala Vacation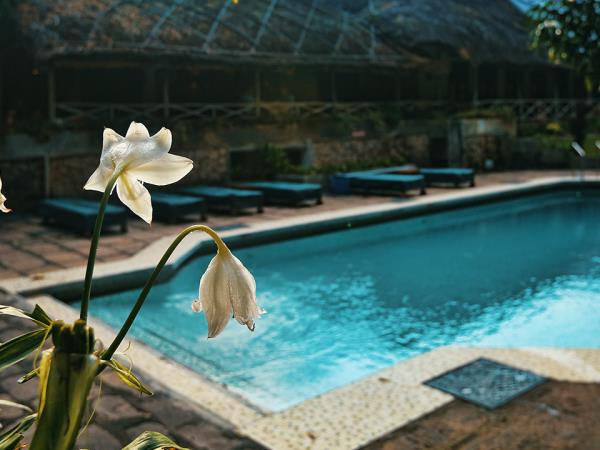 Revitalize in Kerala - A most wonderful and balanced trip
From £1349 to £1779 11 days ex flights
Tailor made:
This trip can be tailor made throughout the year to suit your requirements
If you'd like to chat about Kerala or need help finding a vacation to suit you we're very happy to help.

Responsible Travel recommends
Rajat Kumar, Managing Director at our supplier ExplorIndya:
"February and March are wonderful, because places and people are more relaxed after the Christmas rush. October and November are also great, as it is fresh off the monsoon and everything is luscious and green. For hiking March is perfect with clear blue skies - the sort of weather where you wake up with your eyes closed and still know it is a sunny day."

Diana Syrett, Managing Director of one of our top suppliers, Kerala Connections:
"The Easter vacations are good for families and August/September is still low season in a lot of the lowlands, but you need to book flights well in advance for that time of year. Also we used to warn people about the second monsoon, in October/November, but it has virtually fizzled out."
Vishal Koshy, General Manager of one of our supplier, Kalypso Adventures:
"Activity wise, June and July is not advisable, because of the monsoon, especially trekking. It is fine for sightseeing as it doesn't rain all day, and I love driving during the monsoon as everything is so green and the waterfalls are very full. Also, if you want to enjoy festivals, come in March and April, our summer period. There is a lot of tropical fruit during that time too, so we have mango festivals and so on. "
Festivals & events in Kerala
The Aranmula or
Snake Boat Races
During August or September, depending on the date of the Onam harvest festival, villagers and families race in magnificent handmade wooden boats, with up to 60 oarsmen in each, along the backwaters. An ancient tradition for men who worked the backwaters in their rice boats to show their prowess on the water. And still is.