Fiordland & Milford Sound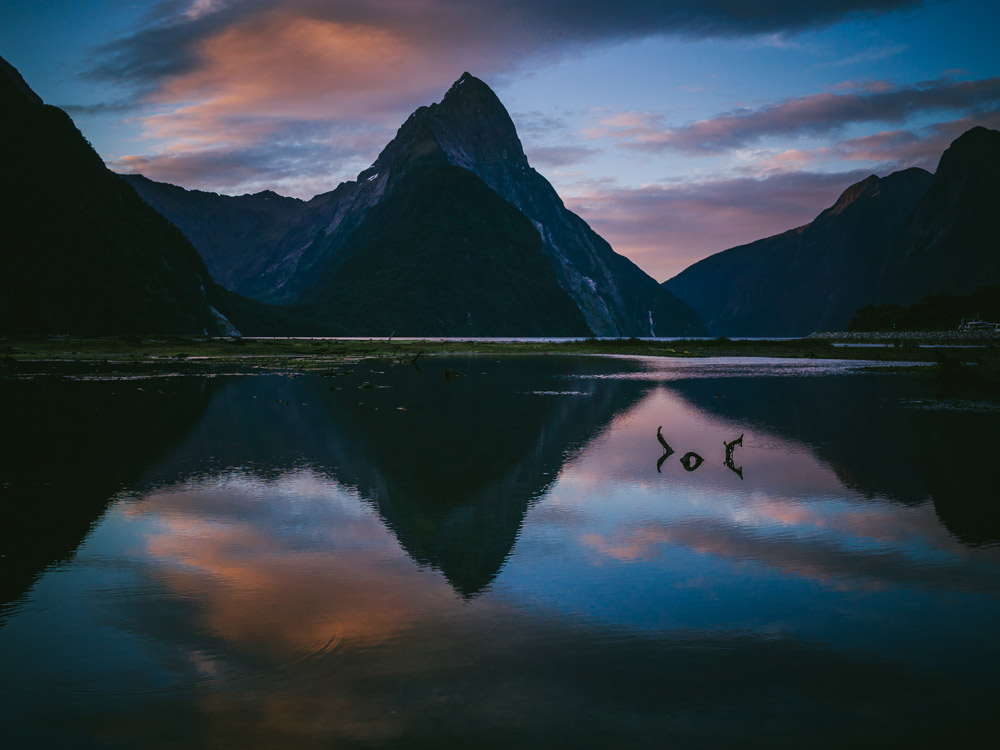 Even in a country renowned for its magnificent natural scenery, Fiordland National Park on the South Island in New Zealand's far southwest corner is something else. Dubbed the '8th Wonder of the World' by Rudyard Kipling after a visit in 1891, Fiordland is a staggeringly beautiful, confoundingly remote wilderness. Of 15 glacier carved fiords in the park, only one – Milford Sound – can be easily reached by road, while just four of them can be explored on foot.

In wet weather – and it rains on average around 200 days of the year in Fiordland – dozens of waterfalls cascade down the valley sides. The Sutherland Falls near Milford Sound are reckoned to be among the highest in the world. Dense beech forest clings to the rock, and 'tree avalanches' are common, where great swathes of vegetation tear away and tumble down to the water.

The glacier-carving process has resulted in pristine glacial lakes and islands, around which bottlenose dolphins, fur seals and crested penguins can be found, while the park is also a safe haven for many species of endangered birds. Most people choose to explore Fiordland and Milford Sound on boat tours, and the sheer scale of the region, dominated by snowcapped mountains, is awe inspiring. This is one of those rare places that seems to always outdo your expectations.
Our New Zealand Vacations
Fiordland is a year-round destination. The long days, dry trails and kaleidoscopic alpine wildflowers of summer (December to February) make this peak season for hiking (known as tramping in New Zealand) while winter, from June to August, may be much colder but is also very popular with more hardy walkers, attracted by the empty trails and sparkling snow on the mountain tops. Winter is also the best time for seeing wildlife such as dolphins and seals, which become more active as the temperature drops from autumn onwards. Visit in spring (September to November), and as the snow melts Fiordland's many waterfalls become raging torrents, a truly spectacular sight.
Our top New Zealand Vacation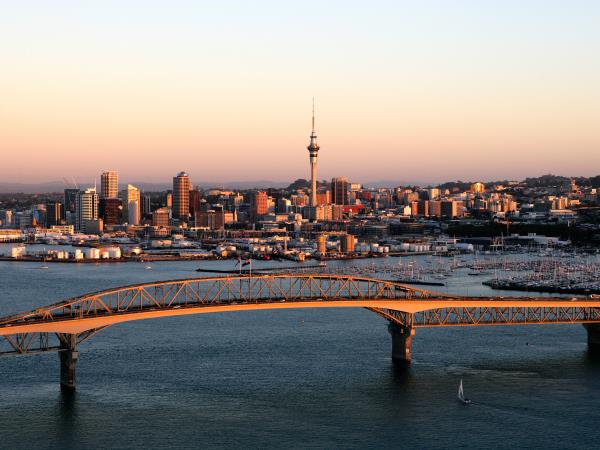 Small Group Tour - North and South Island of New Zealand
From
£

6545
23 days
ex flights
Small group travel:
2021: 24 Nov
If you'd like to chat about New Zealand or need help finding a vacation to suit you we're very happy to help.

Milford Sound
It's bound to be a divisive claim, but Milford Sound is arguably the most spectacular natural attraction in New Zealand. Deep within the national park, this 16km long inlet is actually a fiord, not a sound (which is a narrow channel), but the name has stuck. Just getting to Milford Sound is an adventure. The Milford Road takes you past some of Fiordland's most dramatic features, including the Mirror Lakes that reflect the Earl Mountains, and the beautiful prairie landscape of Eglington Valley.
Mitre Peak
So named for its distinctive shape, like a bishop's headgear, Mitre Peak is one of New Zealand's most iconic mountains. You can't miss it on a cruise, as it's clearly visible from Milford Sound. Keep your eyes peeled for intrepid climbers – they're a rare breed. Scaling Mitre Peak poses a tricky challenge with exposed and narrow ridges, and a long, unmarked trek through the bush.
Dusky Sound
The largest fiord in the park, Dusky Sound was named by Captain Cook when he passed in 1770. It's another popular cruise location for its populations of Fiordland penguins, dolphins and seals, and whales can also be seen in these waters now and again.
Doubtful Sound
Another very large fiord, Doubtful Sound takes its name from Cook's concern that it couldn't be navigated under sail. Only accessible by boat cruise, the fiord's deep waters provide habitat for many species of whale, including humpback, Southern right, minke, sperm and even the occasional pod of orcas.
Coach, cruise & flight
The quintessential way to see Fiordland and Milford Sound is by driving in via the scenic Milford Road, taking a cruise along the fiord to see landmarks such as Mitre Peak, and then flying back to Queenstown over the majestic Southern Alps and Lake Wakatipu. A flight in a small plane not only lets you appreciate the breathtaking scale of Fiordland but also saves you a few hours on the road.