Things to see & do in
Chobe National Park, Botswana
Chobe was Botswana's first national park and remains its greatest. In fact it's ranked among the leading parks in all of Africa. Chobe is commonly referred to as the 'Land of the Giants' because of the incredible number of elephants here, estimated to be around 120,000. These gentle, graceful, gargantuan creatures have few natural predators and, for the last few years,
protected from hunting and culling
, they wander the park in vast herds, causing significant damage to the vegetation in some areas.
The park sprawls across almost 12,000km
2
of extraordinarily diverse landscapes and ecosystems that range from floodplains to marshland and forest, but practically all trips here focus on one key element: the Chobe River. This is the main tributary of the mighty Zambezi, meandering peacefully across the northeast of the park, and boat trips along it – particularly at sunset, when elephants, buffalos and other animals flock down to drink and bathe – are, quite simply, magical.
At the far northeastern point of Chobe National Park, Botswana meets Zimbabwe, Zambia and Namibia. From here, it's a short drive to Victoria Falls, which people usually visit either immediately before or after Chobe. The largest waterfall in the world, twice the height of Niagara, Victoria Falls is the adventure capital of southern Africa – bungee jumps, rafting and helicopter sightseeing tours are some of the regular optional extras that you'll find on your itinerary. The spray from 'the smoke that thunders' can be seen from miles away in the rainy season, when the sheet of water tumbling down is absolutely torrential. It's a very popular add-on to a Chobe vacation itinerary.
Kasane is the main gateway to Chobe National Park, and safari vacations here mainly tour the riverside area, known as Serondela, and the Savuti region in the southwest, where the marshes, grasslands and savannah provide habitat for astonishing rates of biodiversity. There are several caves in the hills around Savuti that contain rock paintings thought to have been created by San bushmen some 4.000 years ago. Game drives are taken in open-sided 4x4s, while accommodations range from chalets to wild camping, with very basic facilities. All camps in Chobe National Park are unfenced, with animals wandering in and out at all times, making for a very authentic experience.
Joanna Simmons
, one of our expert travel writers, took an unforgettable family safari to Botswana in 2018 that visited Chobe National Park:
"In Chobe, we had one of the most exhilarating experiences of our entire two weeks in Botswana. We were returning from an evening game drive to our wild campsite near the river, having already seen a herd of about 80 elephants, when we spotted buffalo coming over the hill and heading for the river – hundreds and hundreds of them. Once we'd made it back to camp we stood for about half an hour round the fire, as it got dark, hearing buffalo pouring past, plus zebra and elephants, all calling to each other, then splashing through the water. I felt very small (and a bit terrified) with so much wildlife on the march about 50m away."
Highlights of Chobe National Park
Serondela
Take a ringside seat at one of Africa's most epic wildlife spectacles with a sunset cruise along the river in Chobe National Park. Between May and October, the dry season, immense herds of elephants, buffalos and other animals can be seen thronging the banks; half-submerged hippos and crocodiles keep a watchful eye, and of course there is the ever-present chance of watching a predator seize its opportunity. It's no exaggeration to say that sunsets here can be breathtaking, with the landscape bathed in red and gold – a cruise is probably the must-do activity in Chobe.
Savuti
Many safari vacations in travel down to the Savuti region in Chobe's southwest. Here you'll likely see great herds of impala and bush elephants, hyenas, rhinos and sometimes cheetahs. But the big draw in Savuti is the large prides of lions here, so bold and fierce that they are even known to take on small elephants. This is classic big game country.
Chobe River cruise safaris
Most Chobe cruises last a few hours up to sunset, but you can also take a longer voyage of several nights on a classic riverboat. You'll cover around 50km, docking at prime viewing sites. You'll often be able to see the wildlife from your own private cabin, but you can also borrow motorised tenders to explore the river, perhaps stopping to visit fishing communities, do some fishing yourself, or go bird watching.
Our top Botswana Vacation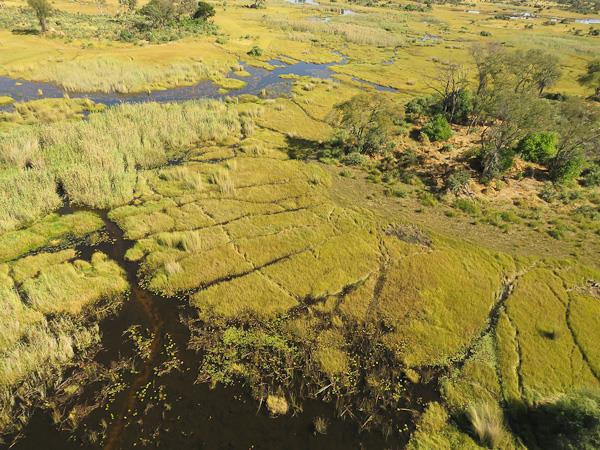 Botswana's premier game parks, Okavango Moremi Savuti Chobe
From
US $

2110
14 days
ex flights
Small group travel:
2024: 7 Jan, 21 Jan, 28 Jan, 11 Feb, 18 Feb, 25 Feb, 3 Mar, 10 Mar, 17 Mar, 24 Mar, 31 Mar, 7 Apr, 14 Apr, 21 Apr, 28 Apr, 5 May, 12 May, 26 May, 2 Jun, 9 Jun, 16 Jun, 30 Jun, 7 Jul, 14 Jul, 21 Jul, 28 Jul, 11 Aug, 25 Aug, 1 Sep, 8 Sep, 22 Sep, 29 Sep, 13 Oct, 27 Oct, 3 Nov, 10 Nov, 24 Nov, 1 Dec, 8 Dec, 15 Dec, 22 Dec, 29 Dec
If you'd like to chat about Botswana or need help finding a vacation to suit you we're very happy to help.

Best time to visit Chobe National Park
Peak time is the winter dry season, which runs from around April to October, when temperatures are more manageable. It averages around 27°C in the daytime, though it gets considerably cooler after dark and in the early mornings. Another reason why winter is the best time to visit Chobe National Park is that there tends to be fewer mosquitoes around so you can get away without anti malarials in many parts of the country – do consult your travel clinic though. If you're heading on to Zambia or Zimbabwe, however, you will want to start taking anti malarials once you reach Chobe.
Botswana's rainy season, from November to March, brings with it heavy downpours most afternoons and sometimes evenings, too. Mornings are usually dry but the heat, ranging from around 35°C to 40°C, is oppressive. This is definitely the best time to admire the park's impressive range of birdlife however, as well as great herds of zebra in Savuti.