FAMILY ACTIVITY HOLIDAYS ADVICE
Make the most of Montenegro
Emma Heywood, founder of our supplier Undiscovered Montenegro:
"My top tip is just go! Montenegro is a fantastic country for families, especially active ones who don't just want to sit on the beach. There's lots to keep the kids interested – wild swimming, kayaking, hiking, honey tasting trips and not to forget wild tortoises! Montenegrins are mad about kids, so it's a great place to visit as you'll get lots of attention and offers of help."
Croatia's tops for teens
Brett Smith is Director of our supplier Green World Vacations and has been leading family activity tours in Slovenia and Croatia for nearly 15 years:
"I was tour leading last summer on Brac and one of the girls turned 14 whilst we were away. We arranged a party at the apartments; with pizza, drinks, snacks, music and games. It was a great night and even the most guarded teenagers came up to me at various points of the evening to say thanks. You know you've done well when the kids do that!"
Our Family activity Vacations
Where to stay in Finnish Lapland
Riitta Kiukas, CEO and founder of our supplier Skafur-Tour, sets the scene for family activity vacations in Finland:
"Ski villages make a great base for family activity vacations as they have a multiple choice of cozy log cabins and family apartments. Services like catering, transfers and winter activities, like a dog sledge safari or northern lights tour, can be added but you do need to get to the activity starting point yourselves. This gives you high value for money. A rough rule is that you can get a week in a self-serviced cabin for the price of four nights in a wilderness hotel."
"Wilderness hotels are located far out on the hills or by big lakes and offer great chances for watching the northern lights. The activities leave from the hotel and food is served twice a day, which makes life easy. To see the northern lights, you do not need to get anywhere. Guesthouses are in remote locations and run by families. This gives you a way to be well taken care for and live life as the locals do and try lots of different kinds of winter activities."
Why parents pick the Peloponnese
Christos Panagiotopoulos, owner of our tour partners Arcas Travel, explains why the Peloponnese provides balance for active families:
"The balance that the Peloponnese offers is not just between the mountains and the coast. We also blend activities, relaxation, exploration and education, too. You'll get to 'meet' the ancient Greeks, visit the temples, the theatres, and listen to stories about Hercules and battling gods as well as discovering the origins of maths, science and philosophy. It's this balance, and the untouched nature of the region, that makes the Peloponnese perfect for families who value active minds, as well as bodies."
"Our family activity vacations are especially designed for families with children aged seven years and above. Teens and adults, too, love the white water rafting, the hiking and the sea kayaking. We're flexible in our approach. For example, we can provide e-bikes, tandems and even tag-a-long bikes so everyone gets to explore on two wheels. Routes can be adapted to be shorter or longer, depending on each family. We also try to create small groups where the kids are of similar ages. This is not only great for the children, but also works well for parents."
Our top Family activity Vacation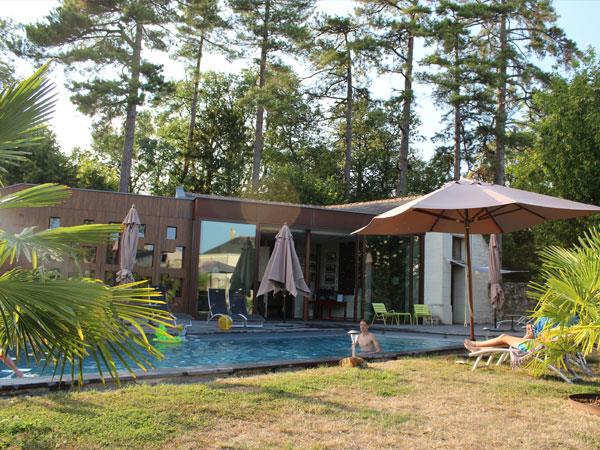 A fantastic hotel base and day trips along the Loire by bike
From
£

495

to

£

1435
8 days
return by train
Tailor made:
This trip can be booked April - October
If you'd like to chat about Family activity or need help finding a vacation to suit you we're very happy to help.

At Responsible Travel, we think the best people to advise our travelers are often... other travelers. They always return from our tours with packing tips, weather reports, ideas about what to do – and opinions about what not to.

We have selected some of the most useful family activity vacation tips that our guests have provided over the years to help you make the very most of your vacation – and the space inside your suitcase.

Rafting and swimming in the river was the highlight.

"Rafting and swimming in the river was the highlight. The Bronze Age mountain village was also really amazing. It seems a very remote area, with hardly any people, and very little traffic, which was a blessing as the roads are mountainous, twisting and quite scary. Plan your activities before you go so that you get to do extras like star gazing and canyoning. Take your Spanish dictionary or brush up your Spanish. It's off the beaten track, so it's useful to be able to communicate if you can. This doesn't seem to be a very touristy area for foreigners, used more by Spanish people exploring and enjoying their own country. Probably benefited local people as our hosts suggested loads of good local places to eat and arranged activities run by local people." Moya Fillmore on a family activity vacation in the Altiplano de Granada

"The canyoning was amazing - really thought I wouldn't be able to do it but I did and the children were so proud! The cycling trip was lovely especially seeing the river source and being able to swim there - although it was very cold! The tour operator is really clear about what clothes to bring and other accessories needed but always have your swimming gear on as there is always an opportunity to get wet. It was a fantastic vacation, extremely well organised, great fun, really active, gave us loads to talk and laugh about. The children are already planning next year's trip. We have been raving about it to all our friends." Céline Dignan on an activity vacation for families with teenagers in Croatia

The canyoning was amazing - really thought I wouldn't be able to do it but I did and the children were so proud!

"Bring waterproof sandals or shoes, factor 50 sun cream and a sense of adventure. Renting a car is not necessary but it did mean that we could explore on our days off. All the hikes and kayaking were very suitable and really enjoyable for both of us as parents and for our kids aged 12 and 18. Spending a week with like-minded people was so much fun, I can't believe how much we managed to do in just a week. Excellent planning on Ben and Emma's part. I just couldn't believe this incredible country is only a 2.5 hour flight away from our home in England." Kyra De Coninck on a family activity vacation in Montenegro

"We all agreed that the husky safari was the best part of the trip. The kids enjoyed cuddling the dogs and they were the friendliest pack you'll ever see. It was too cold for the kids on the starlight trip - more reindeer skins and 'sleeping bags' were needed in the sled. The men liked the skidoo, they got to drive them and they had hand and feet warmers. The rest of us sat on the back or in the sledge and slowly froze. I think that this is a great introductory vacation to winter sports. This way you get to try everything and in a next vacation you can choose and pick with this previous knowledge. We enjoyed it very much and would not hesitate to return to this part of Finland." Leontine Mastenbroek on a family multi activity vacation in Finland

Spending a week with like-minded people was so much fun, I can't believe how much we managed to do in just a week.

"My two boys (aged 10 and 12) really enjoyed this trip. We did a new activity every day from rafting and sea kayaking to cycling and hiking in the beautiful Greek countryside. Our guides were warm, friendly, knowledgeable and competent. They really brought the group together and we all had a fantastic time. Be ready for an active, sociable and highly enjoyable vacation in a part of Greece not many vacation makers get to." Rebecca Sutherland on a multi activity vacation in Greece

"We loved the white water rafting. Views are craggy and hilly against the amazing opaque turquoise Soca River. Our guide was full of local history, we felt in safe hands and he helped to pull the group together. Summer is a good time to go to Tolmin for all day entertainment as there are music festivals within walking distance from the hotel. We won't forget the knees up we had at the local festival to the marvellous Slovenian Brass band, there was lots of dancing fuelled by very reasonably priced pivo (beer). If you're also going on the walk/trek up Mount Krn it is steep and you will need proper walking boots and poles. You can buy these things in Tolmin but it is a small place so if you've got them take them with you." Jennifer Grainger in Slovenia on an activity vacation for families with teenagers
More about Family activity