Things to do in Patagonia

Each region of Patagonia has its own attractions, landscapes and fauna, but all offer some of the world's most scenic and memorable hikes.

Trekking
Stroll the well-marked trails of the Lake District or Torres del Paine, through lush valleys and along riverbanks. Scramble up the scree around the base of the towers, or set off on a multi-day camping trip across glaciers and past remote mountain ranges. Regions like Aysén and Tierra del Fuego are off the classic trekking map – so pick up a local guide and you'll have the trails – and the pristine scenery – to yourself.
Expedition cruises
Expedition cruises offer a great way to experience the far south of Patagonia, areas such as Cape Horn. Three- and four-day cruises go through the ice fields and round glaciers, allowing for landings onto the more remote areas, which you just can't get to overland. Some people see the word 'cruise' and are understandably a little put off, but these are not "Caribbean"-type cruises, they're much more expedition-led, with guides and lectures and landings, so you really get to see the region from different sides. A typical cruise will involve at least two landings each day and you can get right up to some of the bigger glaciers which aren't accessible from the land. Seeing them up close and watching the ice break off into the water is phenomenal. When you go into the fjords, the water's filled with ice – it's a really incredible experience.
Discover the Patagonian pace of life
Myer Henderson, from our supplier Say Hueque: "Patagonia is known for its wide open spaces and there are a number of ranches. You can stay on a sheep farm and learn about shearing the sheep and the life that goes with that, or you can do horseback rides with the gauchos, the Argentinian cowboys, as a great way to not just experience nature but get one-to-one contact. While you ride into the plains or the mountains to set up camp, you can chat with your guide and talk about growing up in Patagonia, how it's changed from when they were kids, hearing the stories from their grandparents and great-grandparents. It's a great opportunity to reflect upon what one's priorities and values are. While someone from a city may be excited about upgrading their phone or car, in Patagonia there's a much more intense connection to the land – and also to the community. In Europe and North America, people travel across the country to work or study – here, there's a greater emphasis on families being closer together. You can learn about that as you interact with the locals, and share in their knowledge."
Our top Patagonia Vacation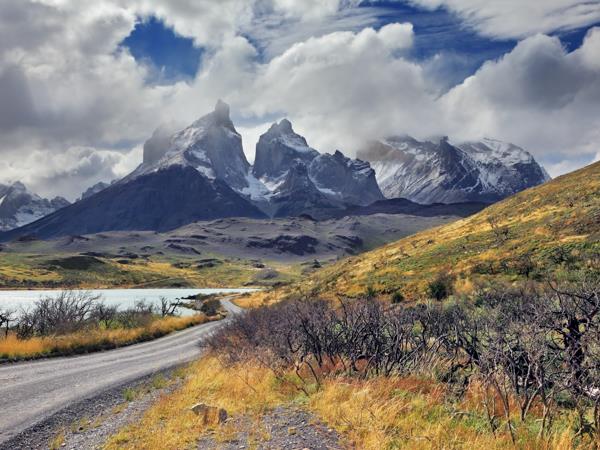 Explore the spectacular wilderness and mountains of Patagonia
From
£

4900
20 days
ex flights
Small group travel:
2023: 10 Dec
2024: 14 Jan, 11 Feb, 10 Mar, 27 Oct, 17 Nov, 8 Dec
If you'd like to chat about Patagonia or need help finding a vacation to suit you we're very happy to help.


Perito Moreno is the classic Patagonian glacier – but Los Glaciares National Park – as the name suggests – protects dozens of these frozen giants.

Get up close to glaciers
A boat trip around the sprawling Lago Argentino will take you up to the creaking faces of four different glaciers, including the 60m-high Perito Moreno. Daytrips from El Calafate lead hikers up to the top of the glaciers – an awesome experience. Alternatively, try the lesser-visited, 4km-wide San Rafael Glacier in Chilean Patagonia – sadly disappearing by up to 100m per year.