Things to see & do in Madeira
Madeira is the kind of place that's dangerously easy to fall for. Whales and dolphins can be observed passing through its waters, off a coastline dotted with volcanic features such as lava pools and smoking fumaroles. The mountains inland are clad in lush vegetation, holding intense appeal for walkers, and active families particularly will find plenty to love here. Then there are the charms of the capital, Funchal, its cobbled old town the perfect place to get a vacation in Madeira underway. Just two hours southwest of Lisbon by air, Madeira may be within touching distance of Europe but it feels decidedly exotic. Most tours here are guided small group trips, around eight days in length which enables you to visit all of the island's must-see locations with plenty of time, and ease of getting around since transport is included too.
Walking vacations
It's hardly surprising that Madeira is such a renowned destination for walking vacations. Levadas, the network of irrigation channels that traverse the island, provide readymade routes through some of the most attractive landscapes (the walk to the Caldeirão Verde waterfall is especially beautiful). Then you have the São Lourenço Peninsula, an exposed headland at the far east of the island with a dramatically stark landscape where kestrels fly. The Balcony Walk between mountain peaks is another famous route, and many visitors also like to tackle Pico Ruivo, the tallest mountain on Madeira, and a fairly challenging 90-minute climb that requires a bit of puff but rewards with superb coast-to-coast views on clear days.

"Stunning scenery...We walked in April. We experienced strong winds and wet conditions in the north. But enjoyed every minute. Recommend the dolphin and whale watching on the free day...Some strenuous sections but the levadas are largely gentle slopes following the contours." – Andy Hill in a review of his walking vacation in Madeira
Funchal
Madeira's capital on the southern coast, framed with hills, was christened by early discovers for its abundance of fennel. Sailors called it 'Little Lisbon' for its picturesque harbourside and grand 15th century cathedral that resemble those of the mother country. The cobbled streets and painted houses of the old town make it a very pleasant place to wander and although most Madeira vacations head far and wide across the island, they will almost always set aside some time to explore the capital.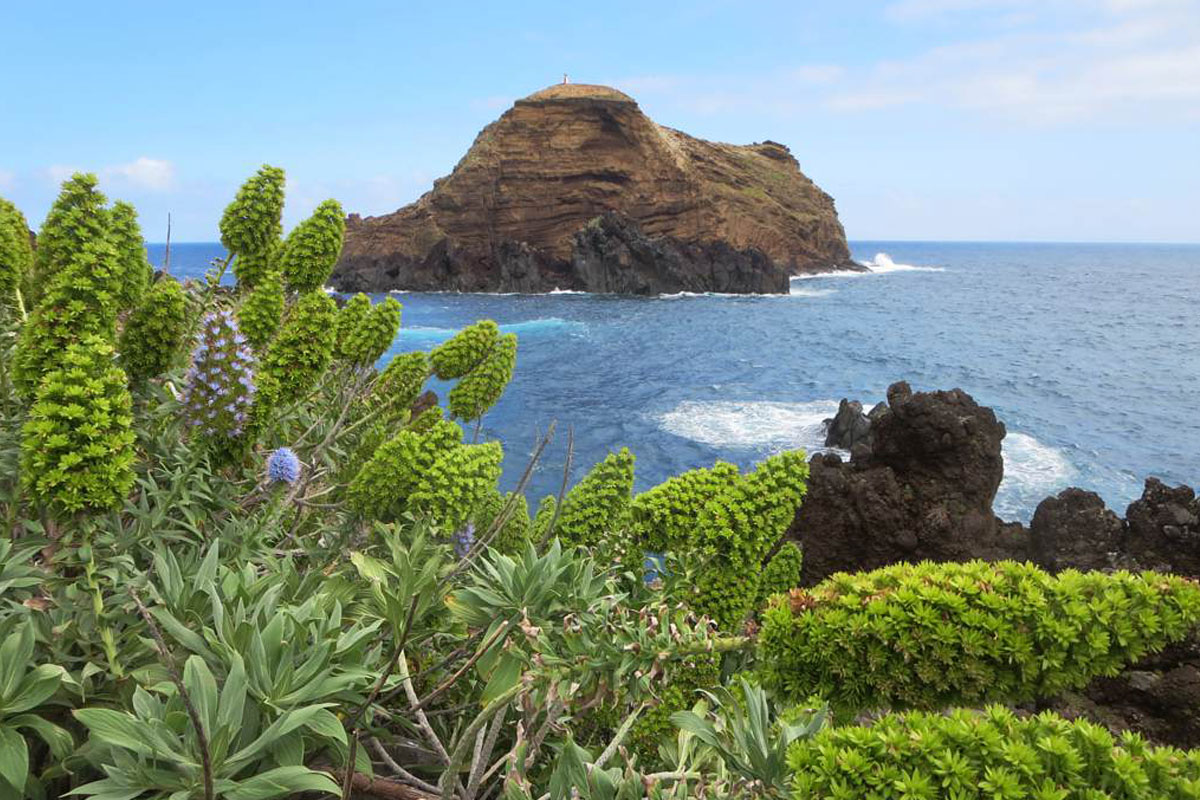 Porto Moniz
Once a whaling harbour, Porto Moniz is now one of Madeira's most popular visitor destinations. The reason? At high tide every day the natural pools here, walled with solidified lava, fill with saltwater to create a unique bathing spot. It does get busy, and you'll want a pair of rubber-soled shoes because the sharp rocks around can be pretty dicey.
Santana
The Santana region is a UNESCO Biosphere Reserve, perhaps best known for the traditional thatched houses found here, some of which you can take a look around and others which have been converted into gift shops selling handicrafts. There's also a number of excellent walking trails in the area, including the route to the Caldeirão Verde waterfall.
Family vacations
Madeira is undeniably fab for families. There is an immense range of activities here suitable for kids aged eight and up, from sea kayaking and snorkelling to mountain biking, jeep tours to explore volcanic caves, canyoning and of course levada walking. There's also an interesting Madeira theme park in Santana where kids can learn about the island's history and culture, or just get themselves lost in the maze.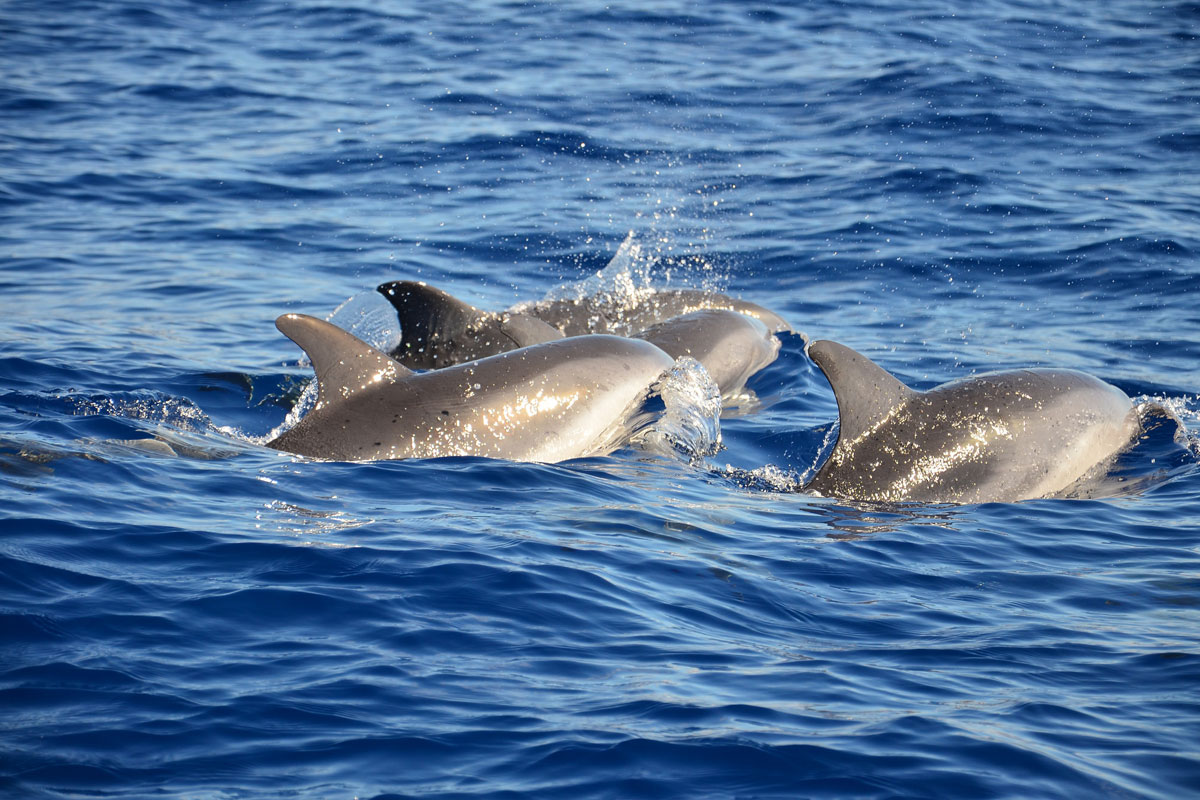 Dolphin & whales
Around 20 different species of whale and dolphin can be seen off Madeira between April and October, with sperm whales resident year round. Boat trips out to see them are a very popular activity; some also offer snorkelling with dolphins, a family favourite, but do make sure you're going with a responsible tour company.
If you'd like to chat about Portugal or need help finding a vacation to suit you we're very happy to help.

Best time to visit Madeira
Madeira has a pleasantly mild climate throughout the year, rarely getting uncomfortably hot or cold. That being said, it's wise to prepare for rain showers at any time of year especially if you're walking. The best time to visit Madeira is spring, coinciding with vividly colourful scenery, the annual flower festival and carnival which are both highly anticipated cultural events, and also the season for whale watching which runs from April to October.