Advice on getting around
Andrew Appleyard from our supplier, Exodus Travels:
"My top tip is that Rajasthan is now really doable as flexible travel, where you just want to travel with a car and a driver for two or four people. I would caveat that by saying that you will have some long driving distances to get across Rajasthan, and people do underestimate the time it takes to get places. Most people fly to Delhi to then travel on to Rajasthan and it is just terrible getting out of Delhi. There are now daily international flights direct into Jodhpur. Jodhpur was actually the first international airport in India, built by the old Maharajah there in the 30s, because he actually flew. The other thing to do is fly into Delhi and fly out of Jodhpur."
"Never travel at night time on Rajasthan's roads, or indeed anywhere in India. You just don't travel by road at night. If you travel all the way to Pushkar, for example, but don't want a massive road trip back at night, you can take a train all the way back to Delhi."
Food tips
"One of my top tips with food is to go vegetarian in Rajasthan. I did it for my entire last trip there. I detoxed and felt great, with no food risks at all".
Itinerary tips
"Bharatpur Bird Sanctuary (now Keoladeo National Park) is absolutely astounding. My top tip there is to go in, do some bird watching and then hire a bike and ride around it. There's actually an old Rolls Royce there too. It's got all the sides cut out of it, and has beds inside it. They used to use it to shoot tigers from. Of all the places I went, however, Jodhpur is just astounding. And the palace is just wonderful but you need at least a few hours there. The museum there is also absolutely fantastic."
Packing tips
Shanane Davis, from our supplier True Luxury Tours, shares her Rajasthan travel advice: "Most travelers come in winter and the difference in temperature between morning and evening can be a lot. So pack a sweater and socks. Also a rain poncho as umbrellas aren't practical here with the wind."
Shopping advice
"There are two worlds for shopping in India. Most people just see the low quality handicrafts made for tourists. But there are also the places where Indians like to shop, which sell things handmade in India but very high quality. We have very high quality handicrafts in Rajasthan, with a tradition of patronage in the arts. Such as perfumes, handmade silks and delicate decorative arts such as the traditional and indigenous lacquered work."
Our top Rajasthan Vacation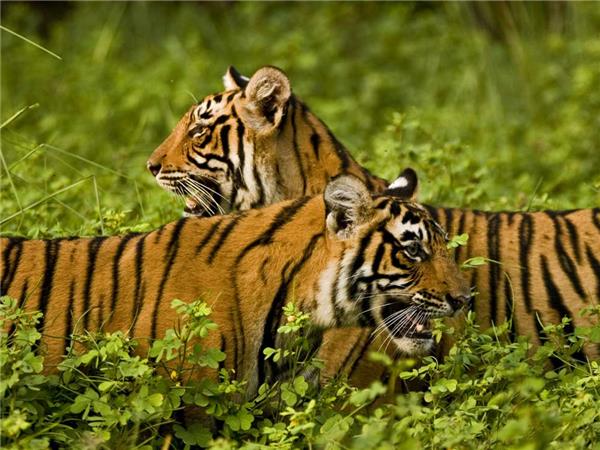 Discover the evocative northern province of Rajasthan
From
US $

1566

to

US $

2060
15 days
ex flights
Small group travel:
2023: 2 Jul, 9 Jul, 16 Jul, 23 Jul, 4 Aug, 11 Aug, 22 Aug, 5 Sep, 12 Sep, 15 Sep, 19 Sep, 22 Sep, 28 Sep, 29 Sep, 1 Oct, 3 Oct, 6 Oct, 8 Oct, 9 Oct, 10 Oct, 12 Oct, 13 Oct, 15 Oct, 17 Oct, 19 Oct, 20 Oct, 22 Oct, 23 Oct, 24 Oct, 26 Oct, 27 Oct, 29 Oct, 31 Oct, 1 Nov, 2 Nov, 3 Nov, 5 Nov, 6 Nov, 7 Nov, 9 Nov, 10 Nov, 12 Nov, 13 Nov, 14 Nov, 16 Nov, 17 Nov, 19 Nov, 21 Nov, 23 Nov, 24 Nov, 26 Nov, 28 Nov, 1 Dec, 5 Dec, 8 Dec, 12 Dec ...
If you'd like to chat about Rajasthan or need help finding a vacation to suit you we're very happy to help.

HEALTH
For medical emergencies call 102, or 112 for all emergencies.
Rajasthan is a low to no risk area of India when it comes to malaria, but do take precautions especially after monsoon, covering up with mosquito nets and using repellents.
Visit your GP or travel clinic 6-8 weeks before departure to make sure you are up to date with any vaccinations. Recommended vaccinations for travel to Rajasthan and India generally are Hepatitis A, Tetanus and Typhoid. See NHS site Fit for Travel for more details.
Best to drink bottled water, but beware of fake ones just filled from a tap by checking the seal of the bottle. Famous brands are generally the most reliable. Stay clear of ice too.
It can get seriously hot – it is the desert state after all, so keep hydrated. Coconut water is the best quick rehydration fix. The 1 tsp salt/8 tsp sugar/1 litre of water ratio combo is usually pretty foolproof too.
There are a lot of stray dogs and cats, and rabies does exist. Although rabies vaccinations are not usually recommended before travel, be cautious and always seek medical attention within 24 hours if bitten.
If you do get a stomach upset and it lasts for more than 48 hours, consult a doctor. Sometimes they can be parasite related which will require the correct medication to eliminate.
There are venomous snakes in Rajasthan so look out for markings if you are bitten, seek help urgently and report which snake bit you. It is worth noting, however, that out of 30 species found here, only four are venomous: the Indian cobra, Indian krait, Russell's viper and Pud and generally they do not attack humans unless provoked or stepped on.
SAFETY
People get overly worried about safety in India but really it is much better than some would lead you to believe and Rajasthan is so wonderfully set up for tourism, you are in a relatively secure region here. Petty theft is the most common, so you need to protect yourself from that. Padlock your luggage and keep valuables next to the skin.
Always check with Foreign and Commonwealth Office (FCO) for updated news regarding safety in Rajasthan.
Never trek alone in Rajasthan. This is a desert state and you really need to have good expert local knowledge when taking on this terrain.
Women are advised to keep the body covered as much as possible, and not to walk alone in tourist cities at night, as sexual assaults are a horrible reality, particularly during Indian festivals.
If traveling by train, you are advised not to take food from strangers due to sporadic episodes of travelers being drugged and robbed.
It is generally advised not to drive in Rajasthan at night, for security and safety reasons.
At Responsible Travel, we think the best people to advise our travelers are often... other travelers. They always return from our tours with packing tips, weather reports, ideas about what to do - and opinions about what not to.

We have selected some of the most useful Rajasthan travel tips that our guests have provided over the years to help you make the very most of your vacation - and the space inside your suitcase.

As a single traveler I felt entirely comfortable throughout the vacation and happily recommend it to other single women travelers, as well as to couples and small groups of friends.

"We travelled as a family of 4 with 2 student age daughters and there was always plenty to interest and excite all members of the family. The internet is a very poor second to the tour operator's insights and working knowledge. Their customer service and thoughtful and incisive responses to the flow of pre trip questions is absolutely up there with the service of the very best agents I have travelled with all over the world and in the 33 years since first traveling in Rajasthan." – Kevin Richards on our Rajasthan luxury tour

We travelled in February, whilst we were there Rajasthan was having a particularly cold month. The days were warm but the nights and early mornings were very cold… Also many restaurants are outside, so remember to take a warm jacket and a hat, I was so glad I did." – Sharon Walker

"If you're after a relaxing break then perhaps this isn't for you. There's an awful lot to see and not an awful lot of time to see it in so expect a lot of early mornings and quite a few hours on the road! But I genuinely couldn't think of a better way to squeeze so much in, there is no way that I would have been able to see so much if I had been traveling independently. Bring a good camera as there's plenty to see. I also found a pair of binoculars handy, especially if you're lucky enough to see a tiger! Also a sarong/scarf is useful in case of strong sunlight or dusty roads." – Jerrine Barnett

As the trip moves on almost every day there is quite a lot of unpacking/packing so make life easy for yourself and pack light!

"Bring supplies of tissues of all kinds - toilet, face, hand and wet wipes - they will come in handy! Pack your suitcase with old clothes that can be donated to charity at the end of the trip." – R and K Mackenzie

"Choose a tour which minimises road travel as roads are poor and travel times are 2-3 times longer than what you'd expect. At least some of the longer journeys should be with an overnight sleeper train or a flight (eg Jaipur-Agra). Go after mid November if you don't like hot weather – the first week of our tour (1st week in Nov) was unusually hot with temperatures close to 40C!" – Monica Filkova

"Don't expect to race from sight to sight over the course of each day. The pace is more gracious, focusing on experiencing important sights deeply rather than cramming in every possible experience. This is not a cookie-cutter tour that larger agencies will arrange for you, but rather a personalized experience."
– Robert Macauley on our Rajasthan art history and architecture tour