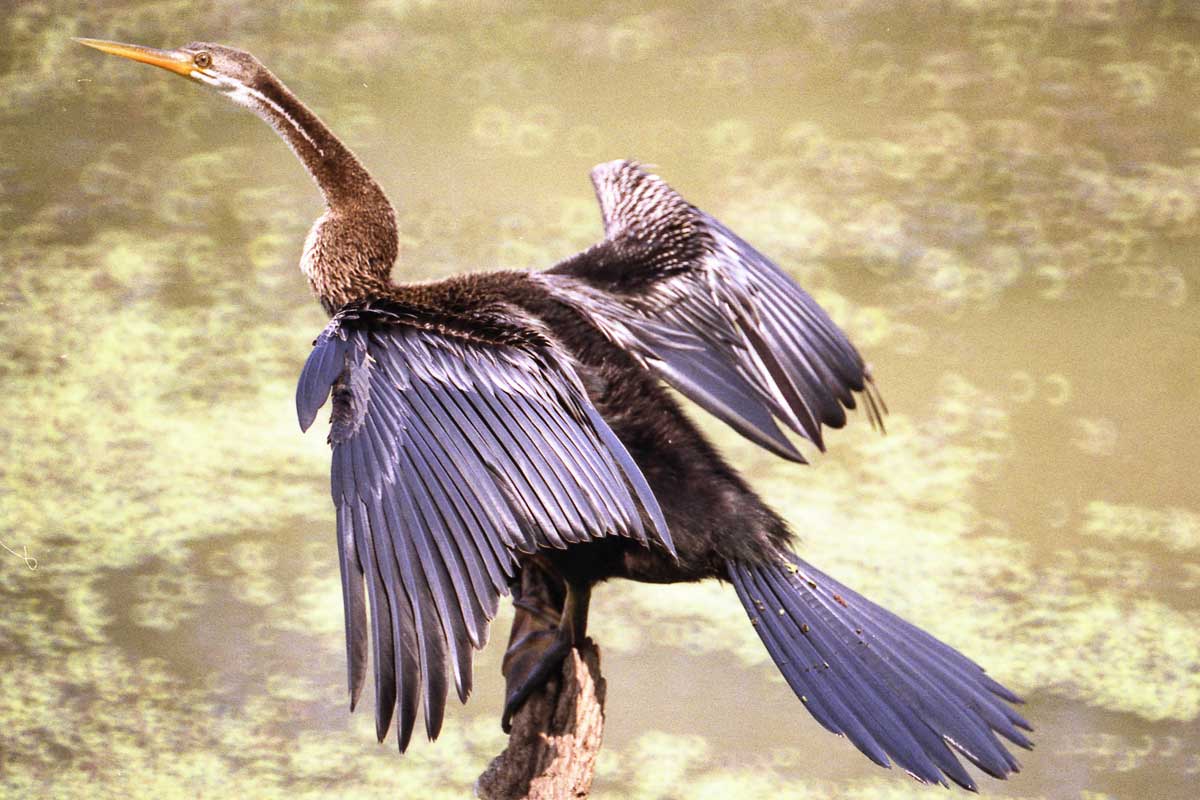 They are extraordinary, elusive and endangered, but there is a bit of a tourist mania to catch just one glimpse of the big cat. Don't forget the lions and bears too; Rajasthan offers so much more than the sacred stripes.

Well known already for the tiger, Rajasthan's wildlife is as colourful and varied as its cultural heritage. There are many other cats that inhabit, for example, Sariska National Park and leopard that thrive in Kumbhalgarh Wildlife Sanctuary. And birdlife that flits through Taal Chapper Blackbuck Sanctuary in the Shekhawati region of Rajasthan, a place where nilgai or blue bulls also gather in splendor. Also splendid is the most unexpected thing in a desert state: a vast wetland, Keoladeo National Park, albeit created by the Maharaja of Bharatpur as an 18th century shooting ground. That's wildlife in Rajasthan for you. It always comes with a tale.
Ranthambore National Park is one of the best places to try and see one of the super elusive Bengal tigers. There are just over 60 of them in the park, so you are not guaranteed to see one; they are rare beauties those Bengals, but it certainly does happen. Traveling with responsible tour operators expert in tiger watching is one of the best ways, working with experienced guides who know how to treasure jungle royalty.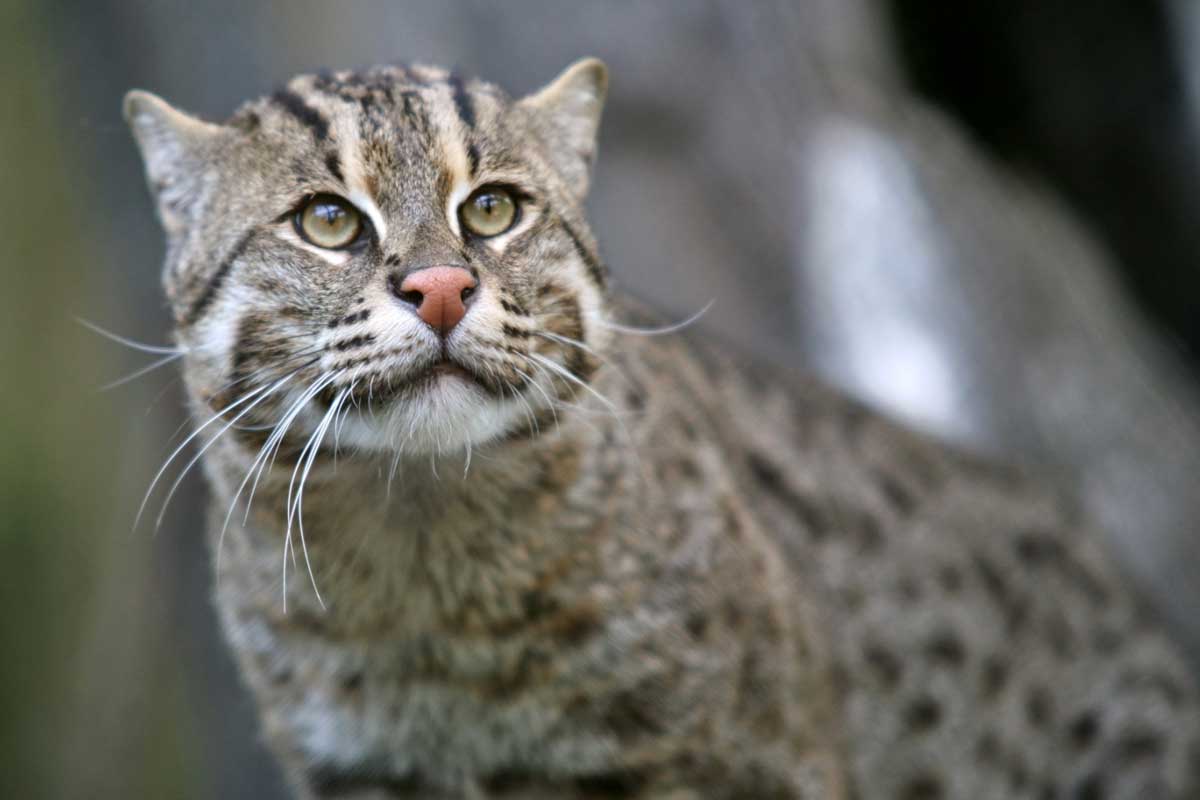 There are many other cats to purr over in Rajasthan however. Kumbhalgarh Wildlife Sanctuary is considered one of the best places to see leopard. In Sariska National Park you may also spot leopard, jungle cat and hyena as well as the caracal, an elegant feline that is sandy coloured to merge with desert landscapes. The fishing cat's favourite habitat is Keoladeo National Park, Bharatpur, formerly known as Bharatpur Bird Sanctuary.
The chinkara was the state animal of Rajasthan, before the camel took center stage, but this Indian gazelle is still gorgeous. A glossy golden colour with horns as long as 40cm, it survives for long periods without water, and so not surprising that it inhabits the Thar Desert, as do the blackbuck antelope, and Indian wild ass.
Our top Rajasthan Vacation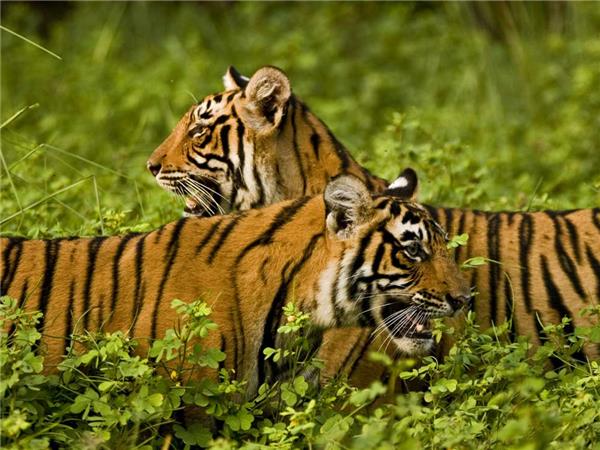 Discover the evocative northern province of Rajasthan
From
US $

1566

to

US $

2060
15 days
ex flights
Small group travel:
2023: 2 Jul, 9 Jul, 16 Jul, 23 Jul, 4 Aug, 11 Aug, 22 Aug, 5 Sep, 12 Sep, 15 Sep, 19 Sep, 22 Sep, 28 Sep, 29 Sep, 1 Oct, 3 Oct, 6 Oct, 8 Oct, 9 Oct, 10 Oct, 12 Oct, 13 Oct, 15 Oct, 17 Oct, 19 Oct, 20 Oct, 22 Oct, 23 Oct, 24 Oct, 26 Oct, 27 Oct, 29 Oct, 31 Oct, 1 Nov, 2 Nov, 3 Nov, 5 Nov, 6 Nov, 7 Nov, 9 Nov, 10 Nov, 12 Nov, 13 Nov, 14 Nov, 16 Nov, 17 Nov, 19 Nov, 21 Nov, 23 Nov, 24 Nov, 26 Nov, 28 Nov, 1 Dec, 5 Dec, 8 Dec, 12 Dec ...
If you'd like to chat about Rajasthan or need help finding a vacation to suit you we're very happy to help.

Wildlife tips in Rajasthan
Paul Goldstein, top tiger safari guide and expert at one of our leading suppliers, Exodus:
"Much like mountain gorillas, you have to be aware that this is a desperately endangered species, so please try and look beyond your camera. I have led countless tiger safaris in India, but probably only have half a dozen really good photos. So, particularly when you see your first one, put the camera away because, firstly, you might not see another one and also, it is a deeply emotive moment. The photo will probably be rubbish anyway as you will be sobbing or shaking, as you should be."
Guy Marks from Tribes Travel, our leading supplier in tailor made vacations to Rajasthan:
"Don't expect tiger safaris to be like an African safari experience. The way the parks are run, the quality of guiding and the seeming lack of a need to be silent so as not to disturb the tigers, all have a very unique Indian style. Seeing a tiger is, however, one of the world's wildlife highlights. Take your kids now while the last remaining tigers still exist. If they exist at all when they grow up, then we are going to need the next generation to continue the conservation fight."
Andrew Appleyard from our supplier, Exodus:
"I have been to Ranthambore several times, but this last time in 2016 I was particularly impressed, as it was more regulated and controlled than it has ever been in the past, which is a great thing. The canters are going one way, the jeeps in another, there was a regulation of the numbers of people there. However, you do want to note that early on in the season, some parts of the park maybe closed so you will have a smaller area but with the same number of vehicles".
Andrew Appleyard from our supplier, Exodus:
"The birdlife really is absolutely spectacular at the end of the monsoon season. I was completely blown away by it. The other thing that I was surprised about was seeing sloth bears and leopards at well. I saw a leopard on the entrance wall of Ranthambore National Park and we actually saw one sloth bear digging termites out from underneath a tree, which was quite unusual."