Sweden's way with light and water
Maya Rao from our supplier Aurora Retreat reveals the joy of Swedish light and rivers in her Swedish travel advice: "Five major rivers flow across Swedish Lapland from the mountains to the Gulf of Bothnia – and they're so pure you can simply dip your cup and drink. Watching a free-flowing river is like sitting in front of a fire and dreaming away your thoughts. Sitting by a campfire on the riverbank is twice as good!

Swedish Lapland is famous for the Northern Lights and Midnight Sun. But few people realize there is so much other beautiful light here in the winter months from November to February. The sun sits low or just beneath the horizon, and the colours of the sky reflect in the silent snowy landscape. It's hard to understand how breathtaking it can be until you experience it."

Island life
Carmen Hamdi from our supplier Nordic Trails sings the praises of an island kaleidoscope in her Swedish travel advice: "Archipelago life is important to Swedes. We give you the chance to island hop, while a visit to an authentic archipelago restaurant serving locally caught fish is a memorable and very Swedish experience. Village life offers a real contrast to a day out in the remote countryside. Trosa and Mariefred are both located right by the water with a wonderful boating and fishing culture."
An expert touch
Marcus Eldh of supplier Wild Sweden explains how expert knowledge brings nature closer in his Swedish travel advice: "We focus entirely on wildlife tours to see animals like moose, beavers, wolves and bears - but also special interest tours like capercaillie, Black grouse and owls. We always go quietly – hiking, small boats with electric engine, canoeing, photo hides. We take people to the right place at the right time to spot wildlife in their natural habitat, in a good way with great respect for the animals.

Also, you don't have to travel to the north of Sweden to spot wildlife and nice nature. For example, the best moose area is Bergslagen just 2 hours from Stockholm, where there is also good numbers of wolves and beavers. And the best bear areas are in Hälsingland 3 hours north of Stockholm."

Health & safety in Sweden
HEALTH
Ticks are an increasing problem in Sweden, with a significant incidence of tick-borne encephalitis as well as Lyme's disease. The east coast and islands (including the Stockholm archipelago) are worst affected, between March and November. Take precautions when hiking and check for ticks and bites afterwards. If you feel unwell or notice anything unusual around a bite area, consult a doctor immediately.
SAFETY
Sweden is generally a very safe country. As ever, there is a small risk of theft, particularly in bigger cities like Stockholm and Gothenburg, so take all the usual precautions. In northern Sweden, elk (aka moose) and reindeer can pose a serious driving hazard, with people killed in road collisions each year. Look out for signs saying viltstangsor upphor, which warn of places where elk are known to cross. Also look for black bags tied around roadside trees, which indicate that Sami have reindeer herds grazing in the area. Any collision with an elk or reindeer must be reported to police. Attitudes to drunkenness in Sweden are different to the UK. You can be arrested for being drunk in public, while any drink driving is likely to be punished severely.

Our top trip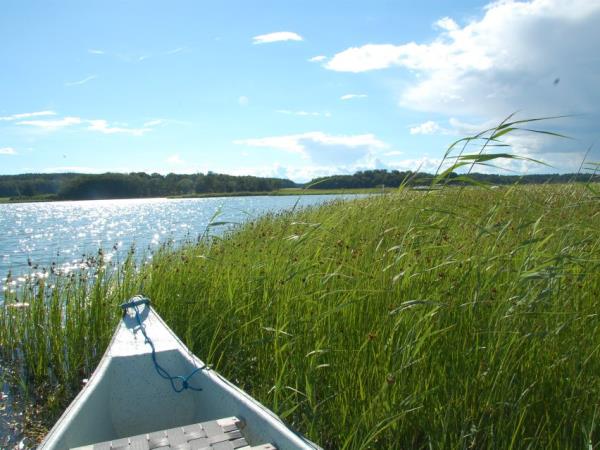 Multi-activity tour in Stockholm's picturesque countryside
From
SKr

10795

to

SKr

11145
7 days
ex flights
Small group travel:
2024: 19 May, 26 May, 31 May, 7 Jun, 14 Jun, 21 Jun, 28 Jun, 5 Jul, 9 Jul, 16 Jul, 23 Jul, 30 Jul, 6 Aug, 9 Aug, 16 Aug, 23 Aug, 30 Aug, 8 Sep, 15 Sep, 22 Sep
If you'd like to chat about Sweden or need help finding a vacation to suit you we're very happy to help.

Sweden tips from our travelers
At Responsible Travel, we think the best people to advise our travelers are often... other travelers. They always return from our tours with packing tips, weather reports, ideas about what to do - and opinions about what not to.

We have selected some of the most useful Sweden travel tips that our guests have provided over the years to help you make the very most of your vacation - and the space inside your suitcase.

Go to the local shops/church etc as everyone is very friendly, and you can sit and chat about life together.

"Nature can't be forced, so enjoy the whole experience and don't rely on one thing to make it perfect - in our case the Northern Lights didn't want to play ball!" - Bolette Brun

"Overnight train from Stockholm to Lapland is great alternative to flying: much more interesting and relaxing!" – Jonathan Marsh

"Take local currency in case you want to book extra trips or buy anything. In a small village there may not be a cash point." – Judy Harrington

"We took our own silk underwear (t-shirts and long johns) and this was excellent underneath the traditional clothing for skiing supplied by the guide." – Gilliane Sills

"Take contact lenses as your glasses freeze up! If going in winter take it slowly at first when going outside as the cold takes a bit of getting used to." – Michael Clark

"Leave your laptop at home and relax completely into a way of life (that) will put many things we take for granted into perspective and re-affirm some core values of life." – Catherine Passingham

Take some small luxury foods with you as they are nice to add to the basics provided in the eco lodge.