Chile is so long and thin, consider it like an ever-fluctuating thermometer.

Chile's elongated shape – 4,300km north to south – makes the best time to visit Chile hard to call. The north – including the world's driest desert – is a year-round destination, while Jan/Feb sees warm, long summer days in most places – plus a plethora of local festivals. Oct/Nov is good for Patagonia and central regions, with clear skies, spring blooms and fewer crowds than Dec-Jan peak. Mar/Apr offers autumn colour. Easter Island can be visited year round - March offers generally good weather.
June-September is not the best time to visit Patagonia's southern regions: it empties almost completely as roads become impassable and many lodges and attractions close. However, northern regions are still accessible, and this is one of the best times to spot big cats – including the exquisite and rarely-seen puma. Temperatures and daylight hours are at their peak in Patagonia in December and January – but so are the crowds, and the prices. Book well in advance if you are planning to travel at this time. Fierce winds – nicknamed 'willywaw' by the native Yamanas - can spring up quickly in southern Patagonia at any time, generated by steep variations in pressure between mountains and sea. If you're planning on hiking in the central regions, May-August is not the best time to visit Chile as it can be very cold and wet. In the northern Altiplano, the rains coincide with the hottest summer months – though they tend to fall in short afternoon bursts, and should not disrupt travel.
What happens when in Chile
Alan Lyall from our supplier Andean Trails suggests two great times to enjoy contrasting places in his Chile travel advice: "In January, many families have left Santiago for vacations, so the city is less frenetic. It's mid-summer so great for sitting outside, sipping a drink and enjoying the sunshine. Great for walking around too – there is much to see, like sculpture parks and outdoor theatre. On Sundays, they close streets around the Forestal Park to hand them over to pedestrians and cyclists. And March in the wine country in central Chile is a good time, as it's the grape harvest – so local places such as Santa Cruz in the Colchagua Valley have wine festivals."
Our top Chile Vacation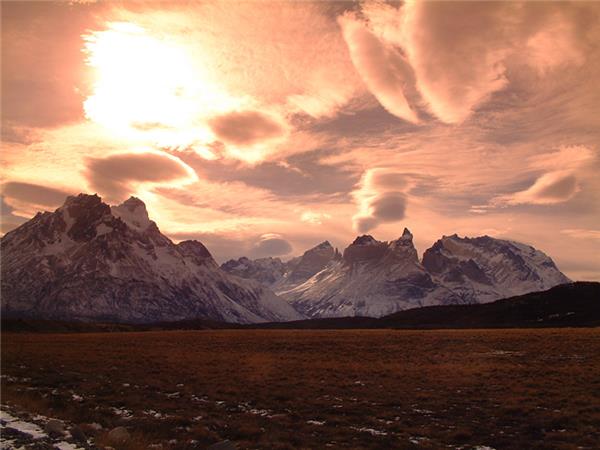 Chile's best: the Atacama Desert, Lake District and Patagonia
From US $4955 to US $5365 13 days ex flights
Small group travel:
2019: 20 Jan, 3 Mar, 20 Oct, 3 Nov, 17 Nov, 1 Dec, 15 Dec
2020: 12 Jan, 19 Jan, 2 Feb, 9 Feb, 16 Feb, 23 Feb, 1 Mar, 15 Mar, 18 Oct, 1 Nov, 15 Nov, 29 Nov, 13 Dec
Hello. If you'd like to chat about Chile or need help finding a vacation to suit you we're very happy to help. Rosy & team.
Festivals & events in Chile
Independence Day - "Dieciocho" (September 18)
September 18 – and days around – sees nationwide Independence Day celebrations known as fiestas patrias (literally "patriotic parties"), either outdoors or in temporary wooden buildings called ramadas. It's wonderfully colourful - traditional costumes, folk music/dancing, parades by Chilean cowboys (huasos), plus flowing wine. Many places set up fondas (stands) selling traditional food and drinks.
Convert currencies