Costa Rica self drive vacations
Don't expect to rack up much mileage in a day on a self drive vacation to Costa Rica. Your foot will get really friendly with the brake – because there's a flock of scarlet macaws taking advantage of the highway slipstream; there's a volcano rearing its head ahead; there's a zip line circuit and a white water rafting center to stop off at; there's another coconut or mango stall to peruse.

"You'll stop along the roadside and a monkey will be there or a sloth hanging from a tree," says Tenille, from our Latin American vacation specialists Geodyssey. "Because the country's so small, the wildlife doesn't have anywhere to run! So it is literally teeming with wildlife."

You'll stop along the roadside and a monkey will be there or a sloth hanging from a tree.

That compact size is a boon in terms of quickly changing scenery. You'll see a line-up of ecosystems without spending all day in the driver's seat – from sandy Caribbean beaches and mangrove swamps, to wave-cracked Pacific cliffs and sticky cloud forests.
"The diversity of habitats in such a small space is amazing," says Tenille. "It's only the size of Wales. You've got flooded forest, lowland rainforest, volcanoes, beautiful beaches… It's extremely biodiverse, very easy to get around, and there are some great places to stay."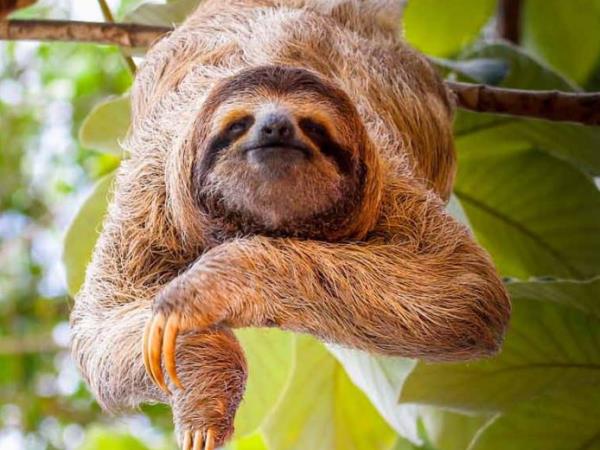 Exploring Costa Rica by hire car, your way
From
£

1660
10 days
ex flights
Easy riders
Tenille thinks that it's the lack of worry that makes it great for first-time self drivers and families. She says: "They call Costa Rica the Switzerland of Latin America because there's no army, it's politically stable, and there's a highly educated population – so there's nothing to fear before you even set off. There are excellent guides, and the place is very accommodating for kids."

They call Costa Rica the Switzerland of Latin America.

As a rule, the roads are smooth too – and you can easily avoid the ones that aren't if you're not comfortable with bumping along dirt tracks. Natasha Preston, from our adventure travel experts Exodus Travels, says: "It's an impressive little country. The infrastructure's good; the roads are good. There's one road to Monteverde which is a bit more dirt track and a bit bumpy, but on the whole it's very different to most rainforest destinations. The roads are a lot more bearable."
It's especially popular with families: you can bundle all your kids and the associated paraphernalia into one vehicle and be on your way, without having to navigate strictly scheduled coach trips. Nothing feels too remote, as Costa Rica has been prepped for tourism – and specifically, eco tourism – since the 1960s.
Travel with a self drive vacation specialist that knows Costa Rica inside-out, and they'll carve an itinerary to your likes. They'll also know where to source the most reliable vehicle – and just the right vehicle – for where you want to go. David Orrock, from our tailor made vacation experts Pura Aventura, says: "With car hire, get a GPS because signage is pretty ropey... We always book four-wheel-drive only."

If you're flying into San Jose, your vacation company will probably suggest staying a night so you can acclimatise before setting out on the road – and then go on to reel off a list of places to eat, museums to see, and put you up in a hotel that fits your needs. "When you arrive in San Jose, most flights arrive late afternoon or well into the evening," says David, "so it's nice to stay in a hotel in Arajuela, 20 minutes away, rather than going into downtown. They're generally nicer, as they're up on the hills overlooking the valley. Then the next morning, if you're on the hill, some of them have nice gardens and there are lots of birds that you can see straight away."
Our top trip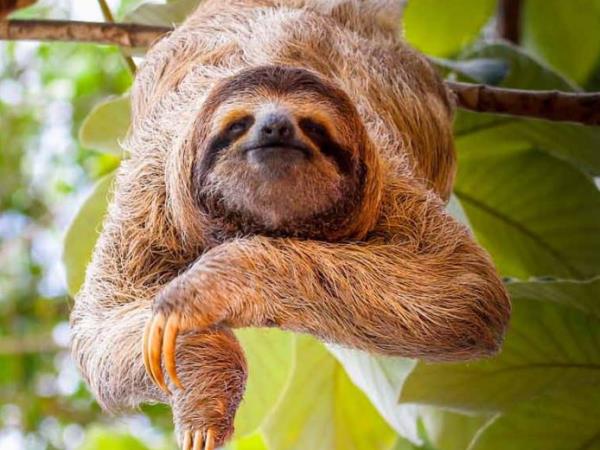 Exploring Costa Rica by hire car, your way
From
£

1660
10 days
ex flights
Tailor made:
We offer a complete tailor made service allowing you to decide where you stay and what to do
If you'd like to chat about Costa Rica or need help finding a vacation to suit you we're very happy to help.


Even at Esquinas, in the middle of the jungle, you have Internet – it's quite surreal, really.

Even the most remote jungle lodges tend to have Wi-Fi. Natasha Preston, from our adventure travel experts Exodus Travels, says: "I was amazed that we were staying in these places that had no phone signal but had Wi-Fi… Even at Esquinas, in the middle of the jungle, you have Internet – it's quite surreal, really."
You might not want a fully guided vacation, but many tour companies will offer to connect you with guides along the way. Tenille says: "There are a lot of excellent, highly certified bilingual naturalist guides as well, speaking both English and Spanish or a variety of different languages. In all the classic destinations there is a very high level of English. It's when you start to go more off the beaten track that English isn't quite so strong, but you'd either have a guide with you or there would be resident guides in the property."