Whether you're tracing the history of the Revolution, cycling through the countryside or taking the family on an adventurous self drive vacation around this lively Caribbean island, we believe that what makes Cuba so special is the people who live here. That's why our small group and tailor made Cuba vacations ensure that you get a memorable introduction to the communities you visit that goes beyond skin-deep. From staying in characterful family-run homestays, to dancing the night away in salsa halls, to exploring with passionate local guides – expect an immersion in Cuban culture that stays away from the clichés.
Our top Cuba vacations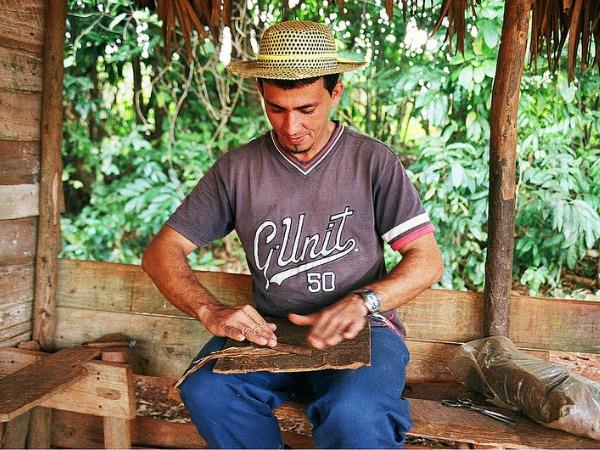 12 days
ex flights
Get into the Cuban swing over just ten days.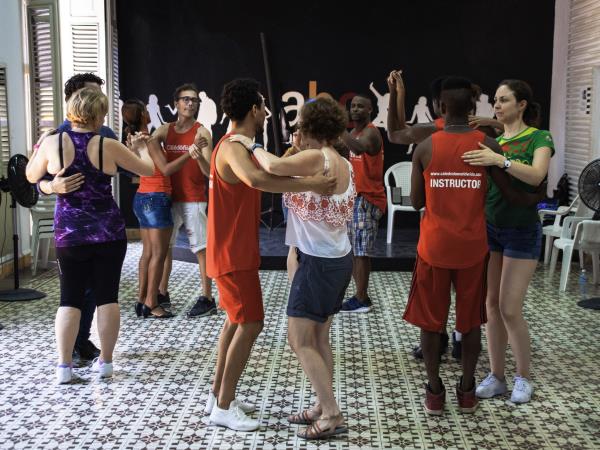 15 days
ex flights
Learn to salsa with the pros in Santiago de Cuba, tuition, day trips and nights out
Small group
2022: 16 Jan, 6 Feb, 13 Mar, 10 Apr, 8 May, 26 Jun, 17 Jul, 16 Oct, 6 Nov, 27 Nov, 18 Dec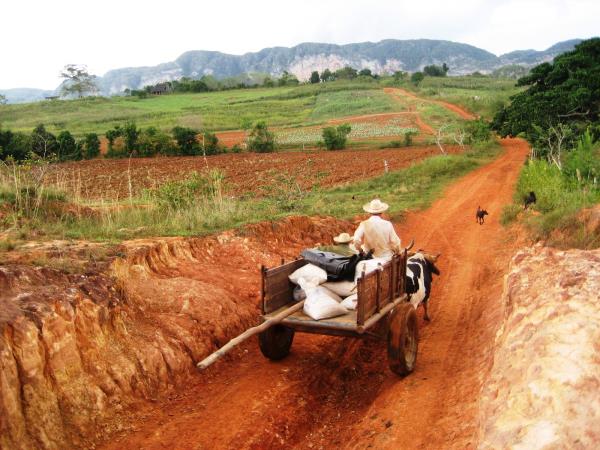 8 days
ex flights
Explore Havana, visit tobacco hills & doze on dreamy beaches
Map & highlights
Cuba is the largest island in the Caribbean and, thanks to its long, skinny coast, it's packed with excellent beaches. There's room, too, for several UNESCO-listed cities: Santiago de Cuba, your gateway to the southeast coast, and further west, Cienfuegos, recognised for its intact colonial architecture. You can't miss Havana, and the capital really is as atmospheric as everyone says, whilst Santa Clara is for history buffs and Che Guevara pilgrims. You better be ready to relax once you reach the colourful colonial town of Trinidad, whilst inland, Viñales is Cuba at its bucolic best – surrounded by scenic hills.
1. Cienfuegos
The "Pearl of the South" is set on a beautiful bay, and its colonial architecture - including pretty palaces - has earned it recognition as a UNESCO World Heritage Site. Hang out with the locals along the Malecón, discover Cienfuegos' French colonial history in the Museo Provincial, or relax with a boat trip across the bay or a visit to the botanical gardens.
2. Havana
The Caribbean's best-loved city, Havana's old quarter is a UNESCO site. This living movie set is as exquisitely atmospheric as they come; people pedal round cobbled streets, classic cars cruise the Malecón, musicians strum and sing on every street corner and sloppy Spanish echoes from every half-empty, crumbling home. Check out the cultural centers, artists' studios and well-preserved theatres.
3. Santa Clara
History buffs and Che Guevara fans tend to make a beeline for Santa Clara - the scene of the final battle of the revolution, and the final resting place of Guevara. The town is pleasant but otherwise unremarkable; the real draw here is the Che Guevara Memorial, the huge Che statue, the Che museum and the site of a train derailed by the guerrillas, with exhibits inside the actual carriages.
4. Santiago de Cuba
Steamy Santiago has Cuba's hottest climate - and its hottest culture. Edgy and urban, Santiago proudly divides opinion; some revel in its fiery Afro-Haitian culture and well worn city center, too far from Havana for the limited wealth to filter down. Others are shocked at the hardship and hawkers. The bullet riddled Moncada Barracks are a legacy to the revolution that never happened here.