Whether you're tracing the history of the Revolution, cycling through the countryside or taking the family on an adventurous self drive vacation around this lively Caribbean island, we believe that what makes Cuba so special is the people who live here. That's why our small group and tailor made Cuba vacations ensure that you get a memorable introduction to the communities you visit that goes beyond skin-deep. From staying in characterful family-run homestays, to dancing the night away in salsa halls, to exploring with passionate local guides – expect an immersion in Cuban culture that stays away from the clichés.
Our top Cuba vacations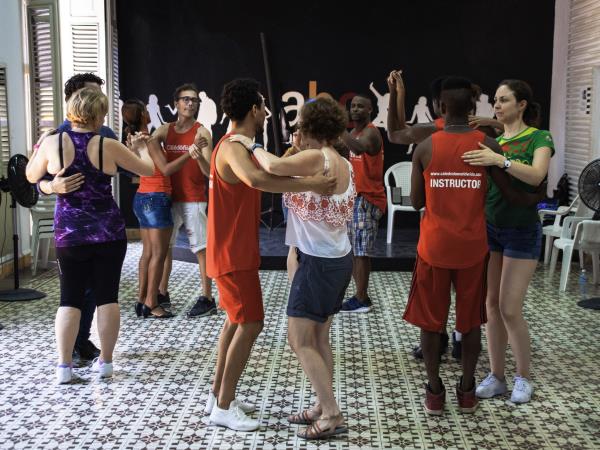 15 days
ex flights
Learn to salsa in Santiago de Cuba
Small group
2023: 15 Dec, 2024: 14 Jan, 11 Feb, 8 Mar, 28 Apr, 30 Jun, 24 Nov, 15 Dec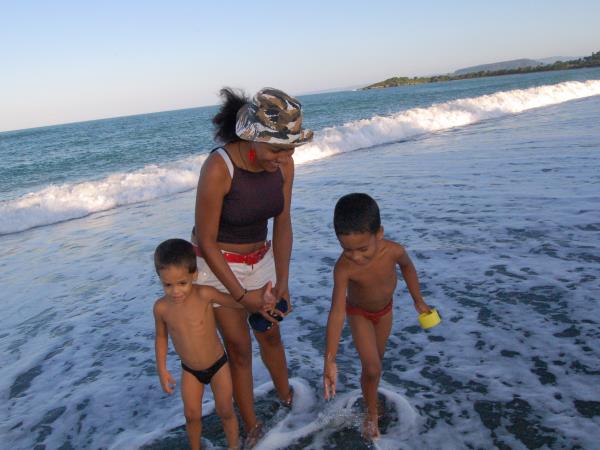 15 days
ex flights
Family vacation Cuba for parents & children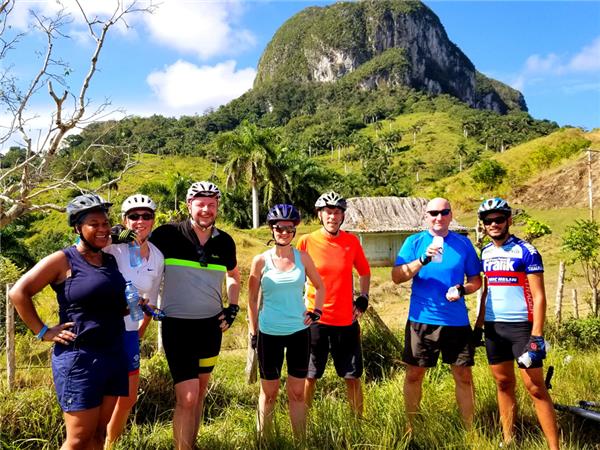 From
US $

1144

to

US $

1605
7 days
ex flights
Explore Cuba on two wheels in one week
Small group
2023: 11 Dec, 18 Dec, 2024: 8 Jan, 12 Feb, 25 Mar, 8 Apr, 10 Jun, 1 Jul, 7 Oct, 4 Nov, 18 Nov, 9 Dec, 23 Dec
An unmissable atmosphere
Call it romance, call it a vibe: it's hard to put your finger on it, but Cuba fizzes with an ineffable essence. The island produces more than its fair share of brilliant ballet dancers and jazz musicians and it's hard to spend an evening without a Cuba Libre finding its way into your hand. Thanks to its extraordinary recent history, there is no ordinary in Cuba. The classic cars – kept running with a great deal of determination – mean that even something as commonplace as a car park is suddenly fascinating. Read our
Cuba culture
guide.
Casas familiares
In a system unique to Cuba, you're far more likely to stay in someone's house than you are to stay in a hotel. Private citizens have been allowed to make a small income by lodging tourists in their own homes since 1997. These
casas familiares
– 'private houses' in English – are often simple but fascinating places to stay. Havana's increasingly crumbly residential architecture looks very lived-in, to say the least. Once you step inside, you'll find antique furnishings in the rooms, home-made breakfasts of freshly prepared fruit, and perhaps even a cool mojito when you return after your day of adventures.
Family vacations in Cuba
Cuba is a safe, friendly country for families, and
family vacations
bring you a good mix of beach, city and nature. Little kids can't fail to be entertained by the attention-grabbing colour of everything, the throaty engines of old cars, and days on the beach where snorkelling reveals some pretty pristine reefs. Older children will find Cuba particularly absorbing – after all, it's a great lesson in recent history. Once you've left Havana they can plunge into the jungle in the nature reserve at Las Terrazas, where swimming in shade-dappled natural pools beats getting splashed in crowded all-inclusive resorts any day.
Self drive vacations in Cuba
It sounds daunting when all the cars seem about as old as you are – but your rental for a
self drive vacation
in Cuba will be a newer vehicle. It's better to admire the chrome classics from a distance, rather than worry about getting up the next hill. The driving is pretty safe, and you won't find many traffic jams. You just need to keep an eye on your GPS – not every turn has a signpost. A popular option is to enjoy the western side of the island, starting by roaring down Havana's Malecón, and going on to the scenic countryside around Viñales.
Cycling vacations in Cuba
Empty roads and brilliant scenery – a
cycling vacation in Cuba
is a great way to see rural areas, as long as you don't mind a few hills. Once you get to the summit, freewheel through tobacco plantations, and stop to bathe in a turquoise river pool. At the end of each day, you can hang up your helmet at a welcoming
casa particular
. If you fancy a challenge, go chase Che in the Sierra Maestra Mountains, where Guevara, Castro, and the rebels had their hideout. Take to two wheels from December to January, when it isn't too humid.
Types of tours & vacations in Cuba
Joining a
small group tour
is a convenient way to see Cuba's highlights, and you'll travel with a group of like-minded adventurers. Specialist vacations, like salsa dancing, are great in groups, and every dance lesson will feel like a party. The best
walking vacations
take place in the Sierra Maestra. Here, exploring the dark, jungle-clad slopes of Pico Turquino National Park, you can ascend Cuba's highest peak, which also gives the park its name.
Cycling vacations
are a great way to see further-flung communities among hilly plantations and get to see Cuban life beyond the cities.