Responsible tourism in Cuba
---
Travel right in Cuba
As communism slowly eases its grip on Cuba, allowing imported technology and private enterprise, there is an increasing sense amongst travelers that you have to "go there now – before it all changes". Everyone is keen to get a glimpse behind this modern Iron Curtain at one of the world's last communist states. Cuba's self-sufficiency, rejection of capitalism and socialist welfare state have resulted in a virtually classless society, with unsurpassed healthcare and free education for all. Years of isolation and trade embargoes have created a nation of expert recyclers; 60-year-old cars rumble on, clothing and shoes are repaired endlessly. Oxen - rather than tractors - plough the fields, and dominoes dominate over computer games and iPads.
But it's easy to idealise. Communism does not prize entrepreneurship, and virtually everyone is employed on a meagre state salary, subsidised by pitiful state rations. Those that do get their hands on the sought-after CUC "tourist" dollars will find little to spend them on – the empty shops are hard to miss. Cubans are also not allowed to leave the country – for its citizens it may be beautiful but it is also an island prison.
So – understand that the "changes" that creeping capitalism may bring will actually be welcomed by many Cubans, proud as they are of their history and independence. And many visitors, once they see the reality of life on a Cuban ration book, accept and welcome this too.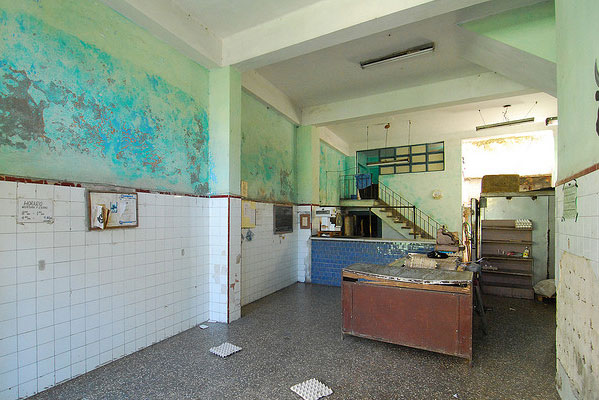 People & culture
---
THE DUAL CURRENCY & DONATING GOODS
CUCs vs CUPs
---
Most travelers will only ever use CUCs – Cuban Convertible Pesos, which are equal in value to the US dollar. Cubans get paid in CUPs – Cuban Pesos; worth just four cents each. CUPs are used to buy simple items such as street food, theatre tickets and bus rides for tiny amounts of money – often just a few pence. As a result, many visitors do choose to change up a few CUPs to have access to cheap pizzas and old school taxis.
However, the system has also created a new class system. Most Cubans are employed by the state and earn around $15 - $25 per month. But the introduction of CUCs along with self-employment options in
paladares, casas particulares
and as taxi drivers means that some Cubans now have access to these tourist dollars which has skewed the wealth astronomically; a 10 CUC tip is equivalent to two weeks' salary.
For this reason, you will often get chatting to your casa host or taxi driver only to find that he/she is a qualified and experienced doctor, architect or engineer, who has chosen to work in an unskilled sector to earn many times more than the pitiful state salary. There is talk of the dual currency being abolished in the near future – so keep an eye on the news.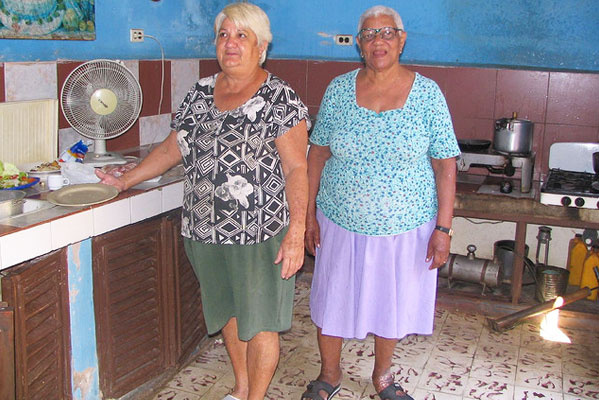 The reality of life in an isolated state
---
Cubans have scant access to manufactured goods, no matter how hard they work or how much they earn. Clarita Derwent, from our supplier Cuban Adventures, explains: "That's the difference between Cuba and most developing countries; you can be in a very poor African nation, but if you have money you can still walk into a shop and buy what you need, even if millions in that country can't. But in Cuba, because of the blockade, it's not that they haven't got things because they haven't got money; it's that they haven't got things in the country at all. Once I was in a town and people were getting really excited about drinking glasses coming into the store. Everyone flocked there to buy them until they'd sold out, as there might not be more for another six months."

What you can do
Take items to donate - whether to your hosts, hotel staff, in schools, residential homes or hospitals. Many items simply don't exist; and for the brief time that they do they may be obtainable only in sought-after CUCs. The list is endless: pens, pencils, exercise books, toiletries, umbrellas, clothes, shoes, guitar strings, over-the-counter medicines, sticking plasters, sunglasses, reading glasses, kitchenware...

If possible, don't deposit all your gifts in Havana. This is where most stock arrives anyway; it's also where most tourists arrive, and donate their gifts. The poorest area is the southeast around Santiago de Cuba - items here will be even more warmly received. But in any of the provinces you will find poverty is higher, tourist jobs scarcer, and the need for donated goods greater.


Marcel, from our supplier Latin America Journeys, explains more: "Going to Cuba is not just a beautiful paradise vacation. There are many aspects to it, and if people are prepared for these they will enjoy it more and can also give back to Cuban society. For example, a girl in Trinidad has diabetes, so a Canadian family got a whole package of support to help her with injections and needles. I always note information down when I get asked for help, and if clients ask me I can let them know the needs of a specific family. So many households need so many things - you can't imagine it."
Jineteros – hassle on the streets of Cuba
---
Even those who speak no Spanish will learn the word 'jinetero' pretty quickly – the word literally translates as 'jockey' but it refers to the people who hassle tourists in Cuba. As well as people asking for donations in the street – pens, toothpaste, soap – the jineteros may want to show you to a friend's bar, restaurant or casa particular, where they may get a cut of your fee, or a hefty bill will be run up. Others may ask you to buy formula milk for their baby – you can buy some for $20 in a nearby shop, which will later be returned with the proceeds split between the jinetero and the shopkeeper.

Men and women are targeted equally, and the jineteros may be male, female (jineteras), couples or friends – which makes the scams difficult to discern. To make things harder, Cubans are generally gregarious and curious about the foreign countries they have never been permitted access to, so there are plenty of people who genuinely want to enjoy a drink with you or give you a tour – without a cent in return.

What you can do
Georgina Johnson, from our supplier Chimu Adventures, offers her tips on dealing with hassle: "Everyone's just trying to make a bit of money because Cuba's a communist country. You might be annoyed that they're hassling you, but at the same time, they probably live in a shack and have old trainers that have been superglued together. Havana is the worst place for it – but they won't do it if there are police around. Just politely say no, you never need to be aggressive. And if you're on a pre-booked tour you won't have any problems."
Responsible tourism tips
---
Travel better in Cuba
Be sensitive and open minded on the subject of politics. Cubans love to discuss politics and their daily life in a communist state, but the story is not black and white so don't try to impose your point of view. There is a rather 'Big Brother' atmosphere on the streets, with people reluctant to express political views anywhere they could be overheard. Let them be the ones to bring up politics first (and they will) - and be aware that people will be happier to speak more openly in their homes or taxis.
Always tip in CUCs – these are worth so much more to a Cuban than CUPs.
Cuba is famous for its culture rather than its countryside – but there are some excellent national parks and Biosphere Reserves. Do make a point of visiting these to support their conservation, and hire a local guide. State guides are trained to a high level on specialist subjects and will also speak at least two languages – and again, be sure to tip them; they'll be on a state salary.
You may notice that Cubans drop a lot of litter, and are not "environmentally aware" by our Western standards. However, this is more than offset by other aspects of life in Cuba – nothing useful is ever discarded – items are never viewed as disposable; cars, clothes and shoes are repaired until they literally fall to pieces; and there is a relatively low number of cars – with bicycles and horses still very much in use. Additionally, most agriculture is organic, with oxen ploughing the fields.
Georgina Johnson, from our supplier Chimu Adventures, shares her experiences of creative environmentalism:
"I took things in carrier bags and gave them to my hosts as gifts. But when I went to throw away the bag, they wouldn't let me! Here, we put things like bottles into a recycling bin, but they reuse them and turn them into a vase... I remember someone filling a plastic water bottle with seeds and putting them on the end of sticks. Then they put them in the oven to melt them down onto the stick, and used them as maracas!"
---
Photo credits:
[Paladare cooks:
Laura
] [Empty egg shop in Havana:
Paul Keller
] [Recycling: Vicki Brown]